Russell has 'no reason to hate' young rivals
George Russell says he enjoys good relationships with his young F1 rivals, with "no reason to hate each other" as they are yet to collide on track.
The likes of Russell, Lando Norris, Charles Leclerc and Red Bull reserve driver Alex Albon all came through to F1 at a similar time, with the younger drivers all getting on well at the moment in time – as Russell believes in part they are yet to have those bonds strained by intense rivalries.
He alluded to the breakdown of Lewis Hamilton and Nico Rosberg's relationship as team-mates when they became title rivals, and Russell was honest in his assessment of how he and his young colleagues interact with one another.
"I think, naturally, our relationships are relatively good because there has been no reason to have intense falling-outs," Russell told the In the Fast Lane podcast.
"We've not crashed into each other on track. Lando and I battled in Formula 2 but we didn't have any true battles, we didn't go wheel-to-wheel or crash into each other – we had no reason to hate each other.
"Maybe [that was] the same with Lewis and Rosberg. They were good friends back in the day, team-mates, everything was hunky dory and then, suddenly, a few comings together, taking the championship down to the wire and then that relationship soon fizzles out."
While Russell described his Williams car as "joyous" to drive on his way to P14 in Barcelona, it is no secret the Briton is a candidate for a 2022 drive with Mercedes. His three-year Williams deal finishes at the end of the 2021 season and he remains under Mercedes' young driver stable along with Esteban Ocon.
His young contemporaries may have been placed in better machinery early in their Formula 1 careers, with the Briton mainly struggling towards the rear of the field in the Williams so far, but Russell believes that having young drivers in front-running cars is a positive not just for himself but for their age group in general.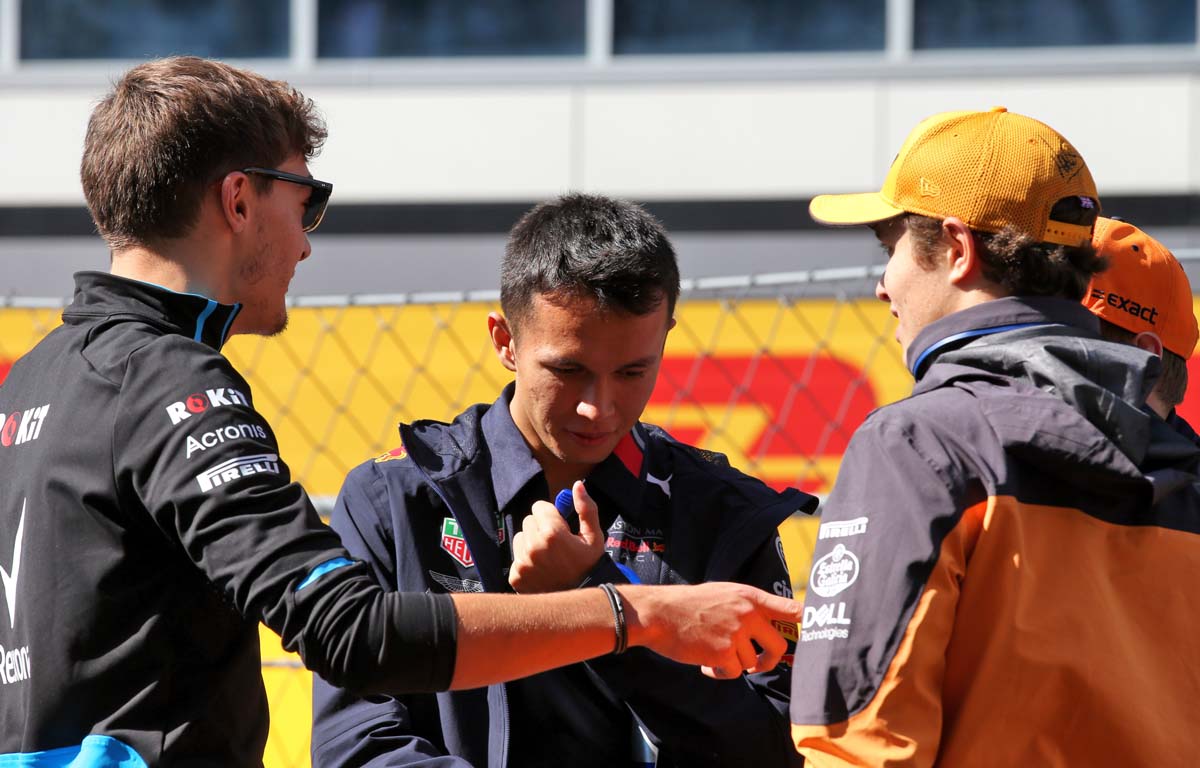 Show your support for Williams with their latest official merchandise collection
"I think it does good for our entire generation that these youngsters are coming into the big teams and holding their own and that actually, we're not rookies and we're here to do a good job," he added.
"We've all pushed each other over the last 10 years even. We've been in the same paddocks for the last 10 years and come through the ranks together."
Follow us on Twitter @Planet_F1, like our Facebook page and join us on Instagram!