Berger explains why he struggled to match Senna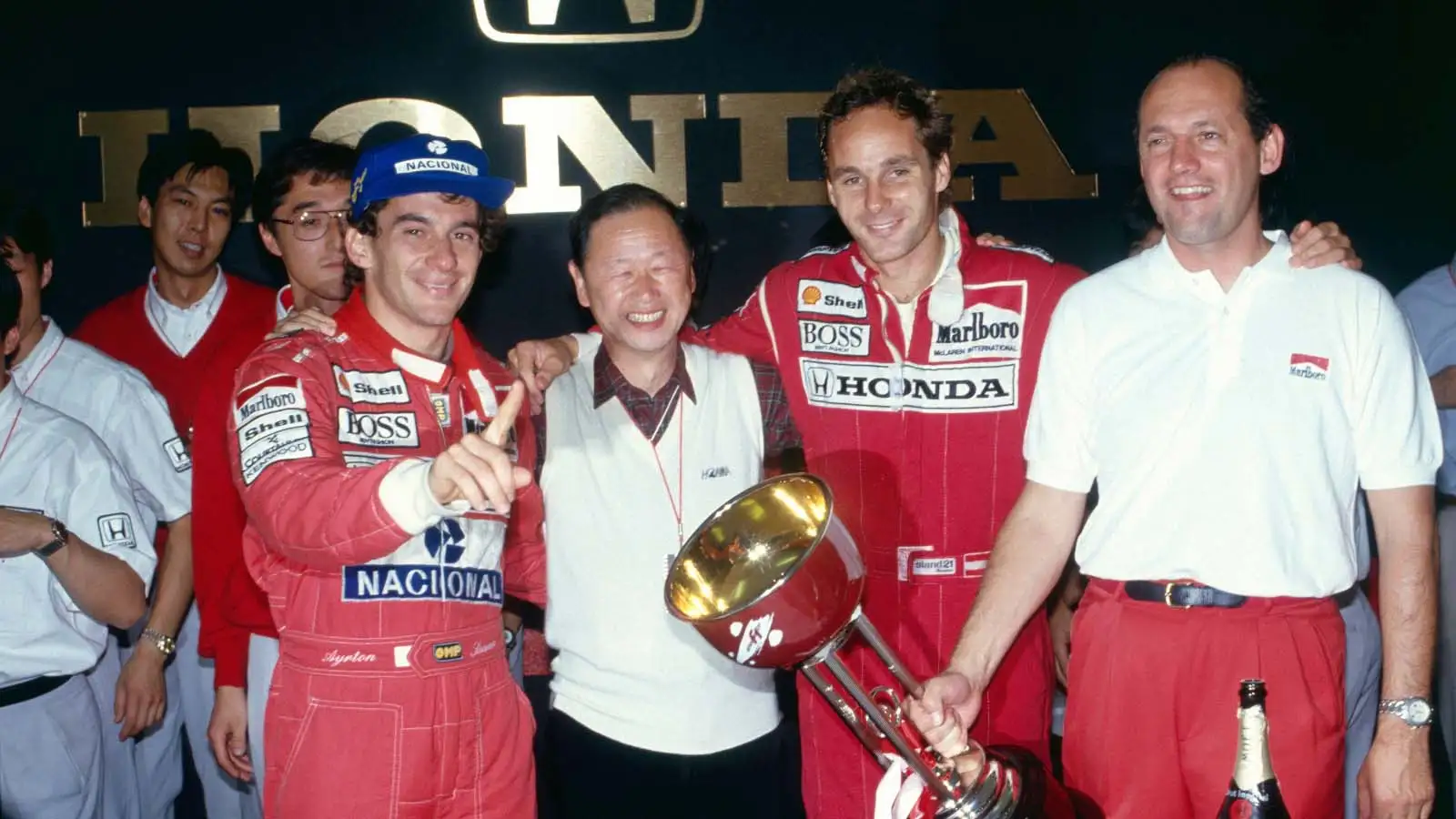 Gerhard Berger says his former McLaren team-mate Ayrton Senna was "absolutely the best" driver he has come across – and opened up about the challenges of matching and beating him in the same car.
Their three seasons together at McLaren saw Senna take two World Championship titles in 1990 and 1991, with the Brazilian legend also securing 16 race victories in that time compared to Berger's three.
While the Austrian feels he was able to match Senna in terms of natural talent, there were factors that elevated his team-mate just that little bit above everyone else.
"He was absolutely the best I've met over the years," Berger told Motorsport-Magazin.
A lot has changed in #F1 in 2022, and @HenryValantine and @KeiraMeganF1 are pleased to see Valtteri Bottas back to his best at Alfa Romeo 🙌

Listen to Torquing Point to hear our pick of the big winners and losers from 2022 so far: https://t.co/wPChQt1mBi pic.twitter.com/KRGw9WI98y

— PlanetF1 (@Planet_F1) April 5, 2022
"It was a lot of things," he explained. "First of all, Senna started driving karts when he was four or five.
"He was already a professional kart driver at the age of six. So before he came to Formula 1, Senna must have made 400 starts.
"If I add up all the races I did from the beginning of my career until I started in F1, it was maybe 40. That created a backlog that was hard to catch up with."
Senna was well known for having a fully committed racing style and Berger said that attitude extended to his off-track activities as well – throwing himself into everything that came with being a Formula 1 driver.
When each little facet of Senna's preparation was combined, his former team-mate believed that made the ultimate difference when racing against him.
"He was much more disciplined," Berger said of his former team-mate. "He was 100% dedicated to motorsport. I myself liked to have a beer once in a while in the evening and there was also the odd party. Of course, I was also highly focused, driven, committed, but not like him.
"It was the whole package in the end. He was also very strong physically. He trained a lot. He was a tick ahead there everywhere. I think the only thing where I could already keep up was the talent."
In the present day, Berger ranked Lewis Hamilton up with Senna's level of talent "on the sporting side", but feels the seven-time former World Champion's promise to add aggression to his racing may not be the best way of going about things.
Why McLaren's recovery needs to come soon
McLaren have lagged behind at the start of the season compared to where they were, so podiums are far-fetched ideas for now.