'I wanted to enjoy the race, but also the night before'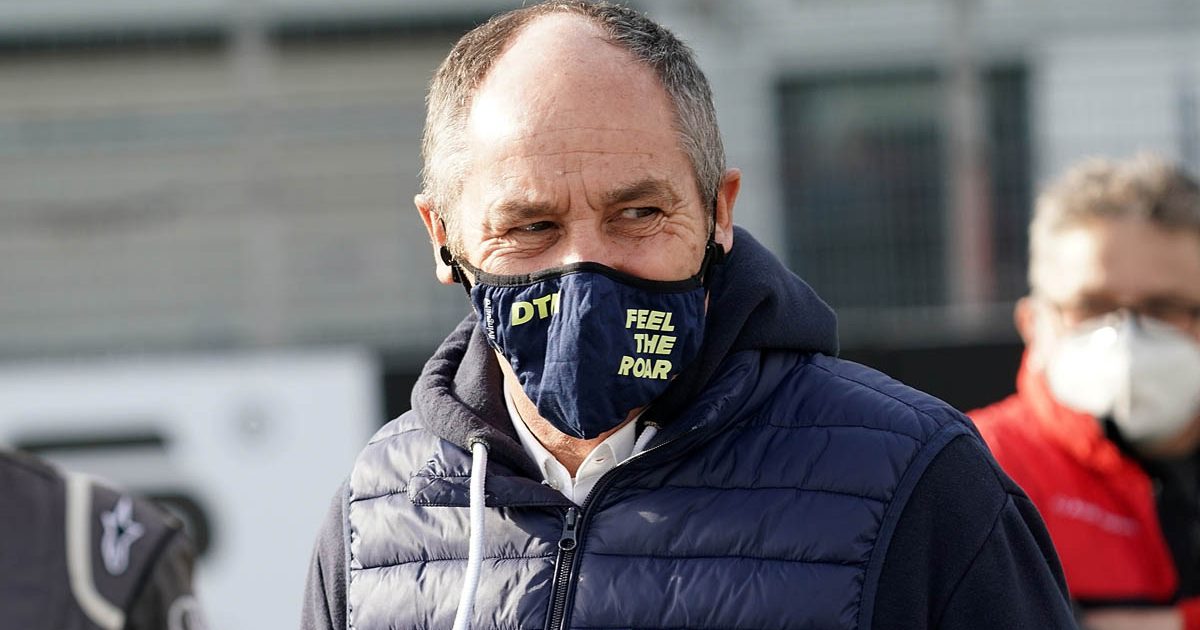 Gerhard Berger has spoken of his "carefree" nature at the peak of his career, saying if he had his time again he would have focused more on a World Championship challenge.
The 10-time grand prix winner was well known in the paddock for being light-hearted and enjoying practical jokes, famously trying to bring out the fun side of Ayrton Senna when the two were friends and team-mates at McLaren for three seasons in the early 1990s.
This included reports of Berger once filling Senna's hotel room with frogs, dropping the Brazilian's supposedly indestructible new briefcase out of a helicopter to test if he was telling the truth or not, and replacing Senna's passport photo – which meant he was held in custody at an airport for 24 hours.
Speaking to the BR Podcast in Germany, he was asked if the classic adage of 'sex, drugs and rock and roll' had anything to do with his shenanigans off track, saying: "Maybe you can actually say it like that. Even if not, everything was there," he said, quoted by SpeedWeek.
"I have not only had good sides in my life but also difficult ones. It was always up and down. But I've always enjoyed it."
Despite being a proven grand prix winner and former Ferrari driver, 61-year-old Berger – now chairman of the group that runs DTM – feels he did not live up to his potential.
When asked why he did not become a World Champion in the sport, he joked: "Because I wanted to enjoy the race on the one hand, but also the night before.
"Yes, it was wild. There was no media, it wasn't as transparent as it is today. You could do something without it being in the papers or on TV the next day. That's why we went out on a limb.
"In enjoying sport, but also life, I was certainly a leader. There is not much I would do in the same way. But then the question is whether I would survive."
So the question remained: What would he have done differently in his career? "Devote myself even more to the sport, reduce the fun a bit and try to win the World Championship."
Follow us on Twitter @Planet_F1, like our Facebook page and join us on Instagram!