Berger sees multi-title winning potential in Leclerc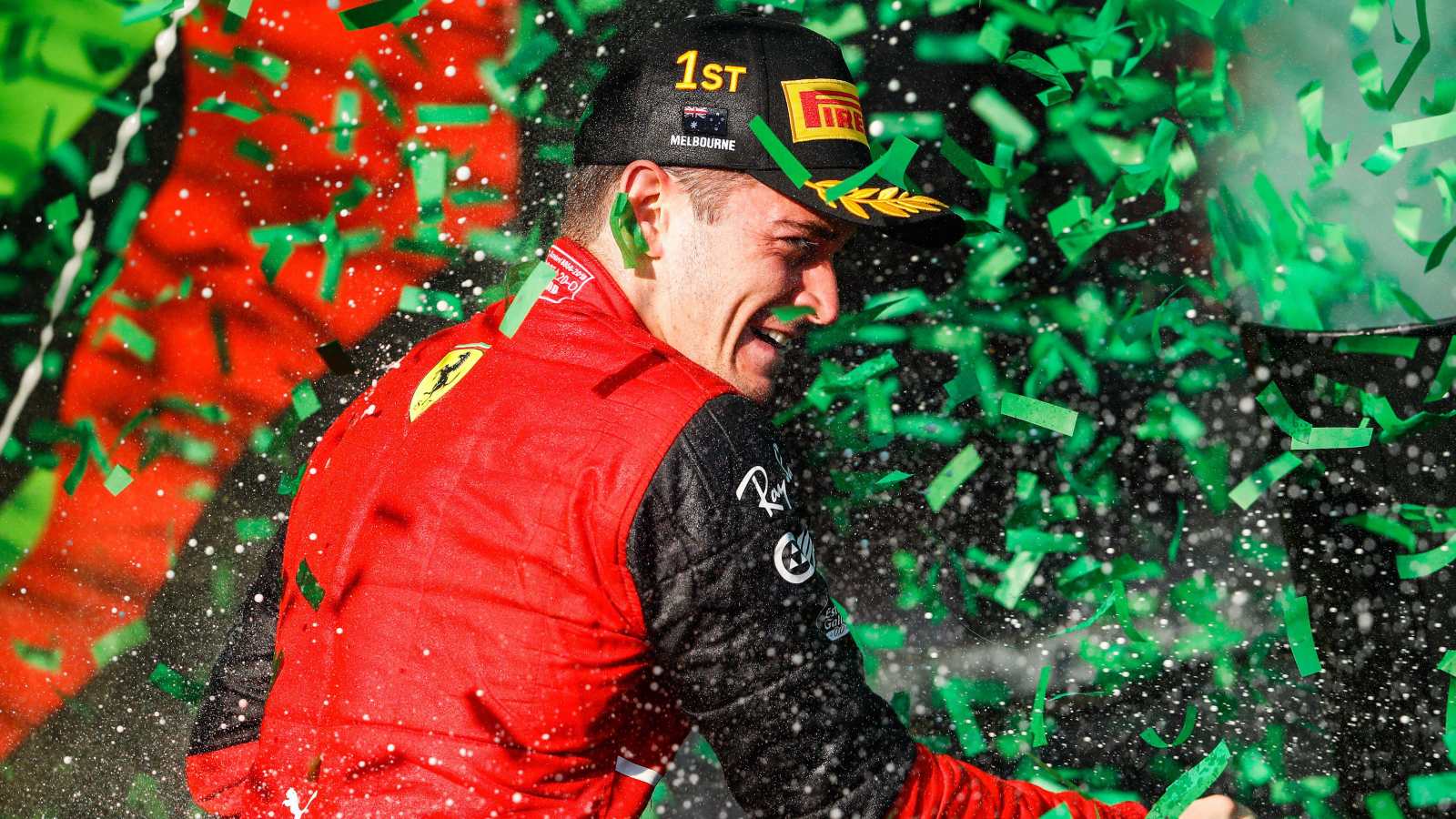 Gerhard Berger has said he can see Charles Leclerc winning many World Championships and that he believes Max Verstappen is the heir to Lewis Hamilton.
Lewis Hamilton's reign over the sport has been long and almost uninterrupted but it seems the next generation of drivers are finally beginning to break through.
Having been forced for years to settle for third place at best, Red Bull's Max Verstappen won his first World Championship in 2021 and he is not the only young driver looking capable of such a feat.
The 2022 season could hardly have started better for Charles Leclerc. Not only has he won two out of three races, he has looked nearly untouchable. Indeed, it is only Verstappen who has been able to take points away from the Ferrari driver.
This early form has many predicting it will be the Monégasque taking the Drivers' Championship this year and that is a view shared by former Ferrari driver Gerhard Berger.
The 62-year-old, who twice finished third in the Drivers' Championship during his 14-year career, said Leclerc can win "many" World Championships and also highlighted the similarity between Hamilton and Ayrton Senna.
It's a win ❤️
Soooo happy! Perfect weekend.
Forza Ferrari @ScuderiaFerrari pic.twitter.com/Hzhab92JwQ

— Charles Leclerc (@Charles_Leclerc) April 10, 2022
"Hamilton is very similar to Ayrton in the way he runs races, but also in the way he works politically and the way he directs the team," the Austrian said as reported by Formula Passion.
"Senna had a charismatic personality that won the hearts of almost everyone. Ayrton and Lewis are similar and special. Their heir may be Verstappen, but Leclerc can win many World Championships,"
Another Austrian, Christian Klien, shared that viewpoint and said Leclerc's talent was beginning to match that of Verstappen's.
"Leclerc already showed what he can do against Sebastian Vettel at Ferrari at the beginning of his career," the Austrian said on Servus TV's 'Sport and Talk from Hangar-7' programme, quoted by Speedweek.
"Okay, Carlos Sainz is also good. But now the car is good enough to win, Leclerc's exceptional talent comes to the fore. It's like Verstappen, he has that quality too.
"I think driving-wise, Leclerc is on a similar level as Verstappen. I'm thinking of the races in Bahrain or Jeddah. You can definitely see Charles is ripe to have a say in the title.
"Leclerc can now draw on his considerable lead in the World Championship standings. But there have been years in Formula 1 when big gaps have been closed."
Leclerc warns Ferrari not to 'overdo it'
Charles Leclerc has warned Ferrari not to 'overdo it' and put too much pressure heading into the Emilia Romagna GP at Imola.