Berger hopes F1, not beekeeping, leads Vettel's passion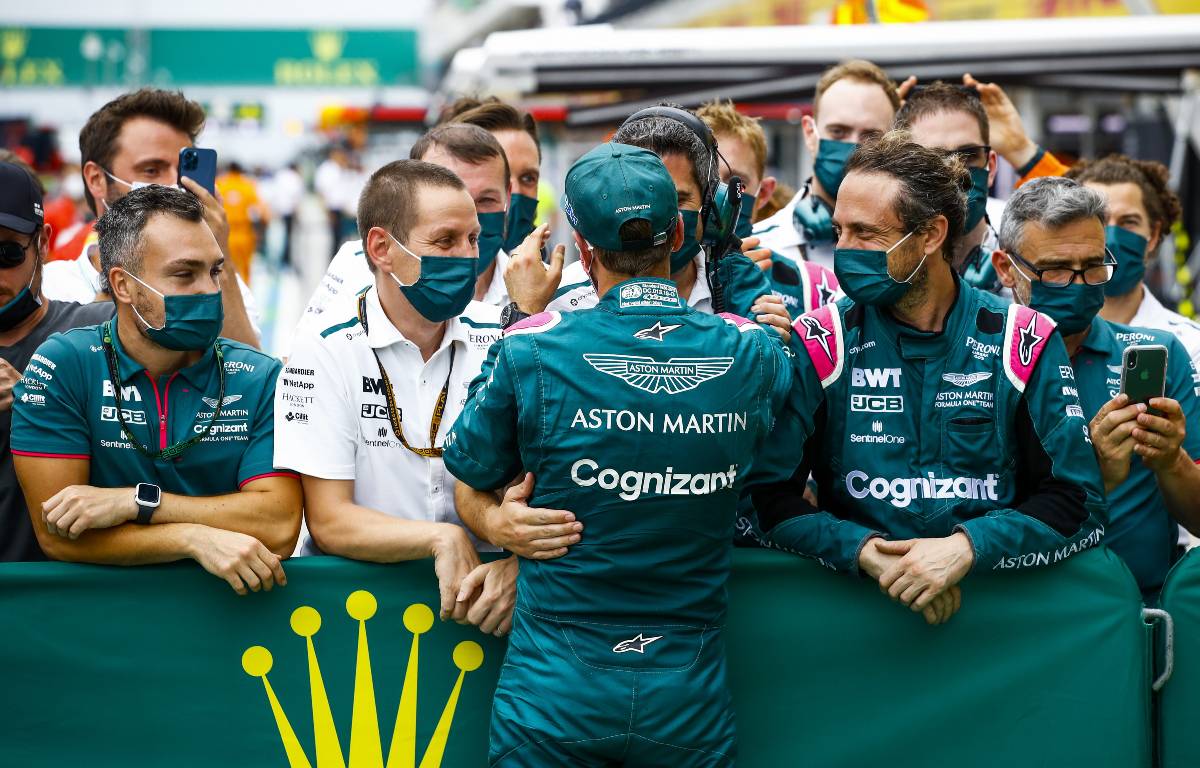 As F1 awaits news of Sebastian Vettel's 2022 plans, Gerhard Berger hopes F1, not beekeeping, is at the "centre of his passion".
Although Vettel signed a one-plus-one contract with Aston Martin for 2021 and 2022, the German and the team are still in talks about next season.
This has led to some speculation that Vettel could yet retire.
This year's championship has seen the four-time World Champion campaign several environmental causes, from picking up litter at Silverstone to beekeeping with school children.
And while this has emerged as a topic close to the German's heart, Berger hopes his love for Formula 1 is what still burns the brightest.
"As they say the question is: Formula 1 or beekeepers. I hope that he still has motorsport at the centre of his passion," Speedweek quotes him as having told Sky.
And if it doesn't, he reckons the "hurdles" that drivers have to do to compete in Formula 1, could prove to be one too many for the 34-year-old.
"When you have decided on a step," added the former F1 driver, "you have to take the hurdles.
"But that's age-related – that you come to a stage where you don't want to take the hurdles again and again, and it is clear that it would not be a sure-fire success."
pov sebastian vettel in his latest video blog on building bee hotel with kids for his DIY gardening channel pic.twitter.com/xVQFBgiDIK

— ferra 🐝🍯 (@vettelsings) July 2, 2021
Check out all the latest Sebastian Vettel/Aston Martin merchandise via the official Formula 1 store
Berger has warned that the Aston Martin project will not be a short walk to success.
Vettel has bagged just one podium with his new team, it would have been two had his AMR21 not been disqualified from the Hungarian Grand Prix after being found to be short of fuel after the race.
With 35 points on the board, he is one place ahead of his team-mate Lance Stroll in the standings, sitting in P12.
"Now the team is where it belongs with its own substance," said Berger. "It will take years before, with a lot of effort and talent, in terms of management and drivers, you become an absolute top team.
"It's a long and arduous journey."
But is it one that Vettel will be in the long-haul for?
Writing in his Sky Germany column, Ralf Schumacher admits he's not yet 100 percent sure it won't be his resignation.
"There are rumours that Vettel will announce something in the coming days," he said. "I don't hope it's his resignation."