Berger sure Alonso would be title contender in a Red Bull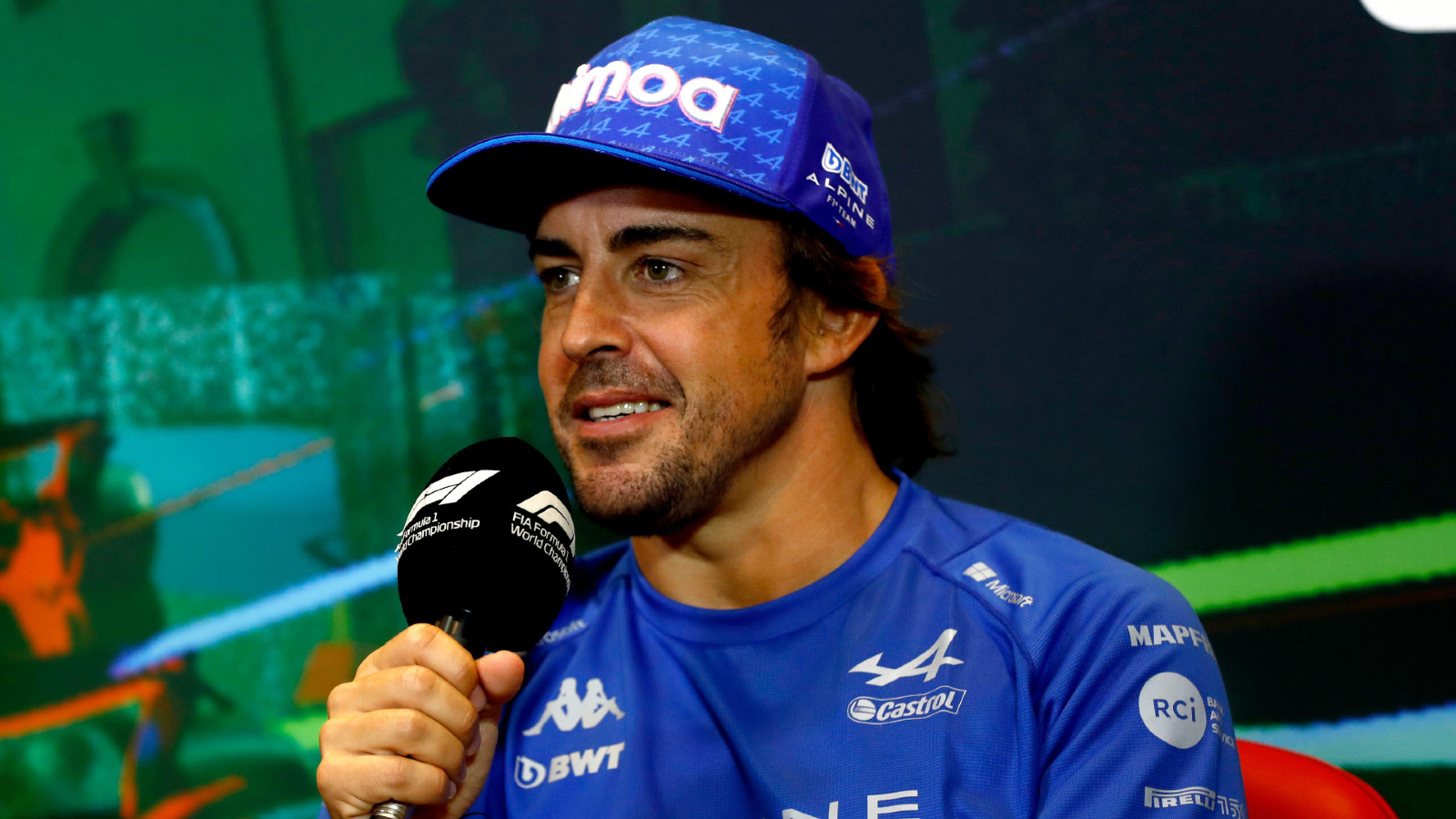 DTM boss and former F1 driver Gerhard Berger has no doubt that Fernando Alonso's talents remain undiminished despite his years away from the sport.
Alonso spent two years away from Formula 1, having opted to leave McLaren at the end of 2018 after a couple of barren seasons with the Woking-based team.
The Spaniard, who won two World Championships with Renault in 2005 and 2006, was tempted out of his F1 sabbatical by the same team (now branded as Alpine), and returned to the grid in 2021.
Having spent last year reacclimatising to F1, Alonso's 2022 has been marred by constant bad luck. However, there's been a few moments where he has proven his skills remain undiminished, such as his duel with teammate Esteban Ocon in Saudi Arabia, his immense three-quarters-of-a-qualifying-lap in Australia, and his return to the front row with second in qualifying in Montreal.
So fast was Alonso, that Alpine team boss Otmar Szafnauer revealed that the team's computers couldn't identify how he was able to go so quickly.
Having taken his first front-row grid slot since the 2012 German Grand Prix, Alonso's race fell apart due to a suspected air leak on his Renault power unit, but his performances have convinced one F1 veteran that the two-time Champion still has the skills to win further titles in the right machinery.
"He's a brilliant driver," Berger told Motorsport-Magazin, revealing that he had "loved it" seeing Alonso claim a front-row position in a car clearly not amongst the top two fastest in the sport.
Berger, who retired from F1 at the end of the 1997 season, believes Alonso could win the world title in the right car. Asked if he could bring home the championship if he was sitting in a Red Bull or Ferrari, the Austrian was clear: "Yes! I'm 100% certain!"
With Alonso 'only' having two World Championships, despite his prodigious talent and years racing with top-flight teams, Berger reckons the Spaniard could have had a much more successful career had the cards fallen differently.
"I have to say, with his talent, Alonso could have five world championship titles for me," he said.
"After McLaren, he closed the doors a bit because, if he were in a Mercedes, he would have five world titles."
Alonso is yet to put pen to paper on a new contract with Alpine, with his current deal set to expire at the end of the 2022 season.