'Makes no sense' for Hamilton to fight 'with knife between teeth'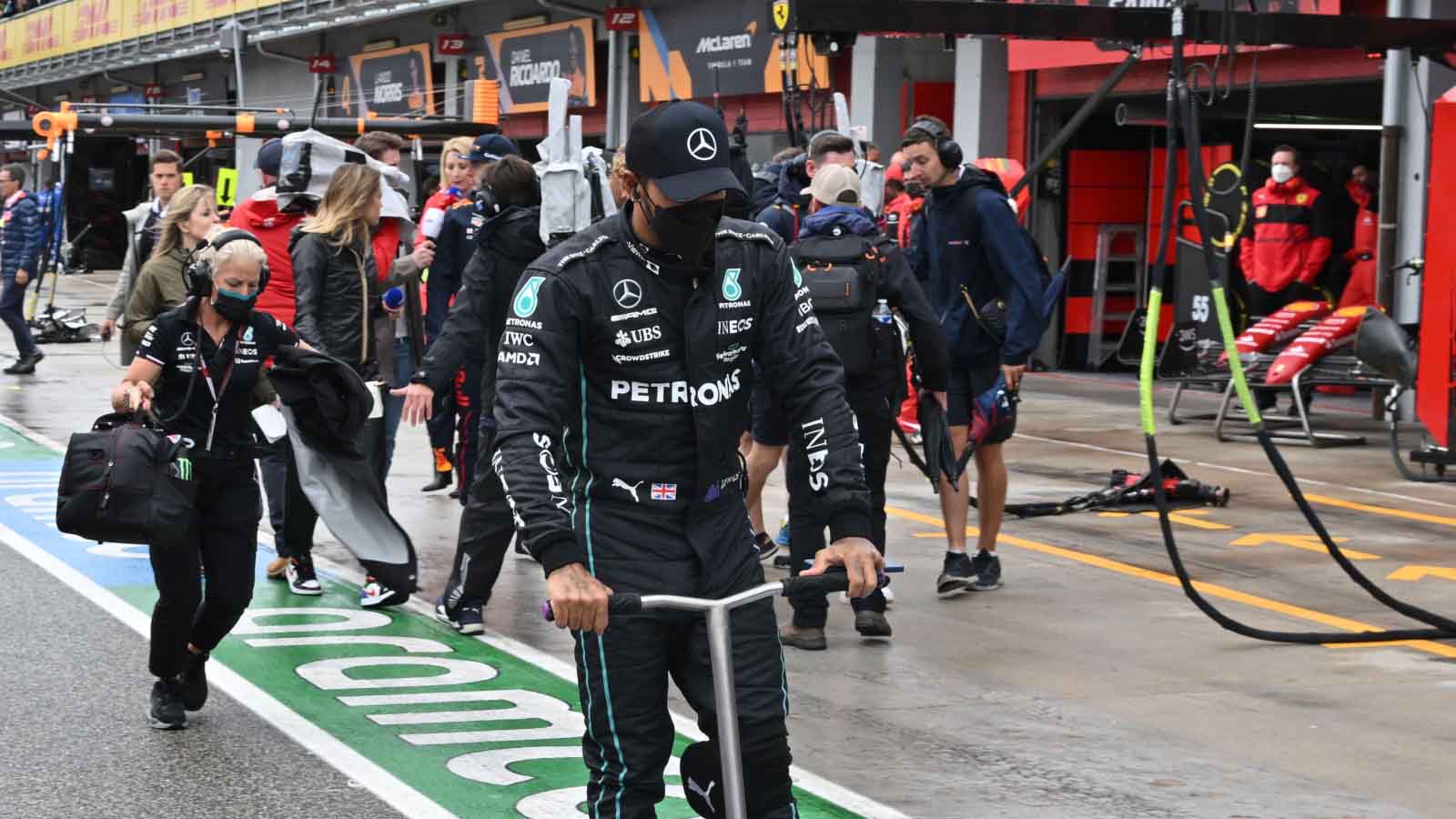 Gerhard Berger acknowledged that it doesn't make sense for Lewis Hamilton to fight "with the knife between his teeth" when battling outside the points.
The former McLaren and Ferrari driver believes that Hamilton's more aggressive side will come out again as and when Mercedes are able to fight closer to the front again, however.
On the other side of the garage, George Russell was able to make the most of his race start at Imola and ended up finishing P4, having made up five places on the first lap.
Meanwhile, Hamilton was left stuck in a DRS train behind Pierre Gasly which effectively neutralised any benefit of the rear wing opening – meaning he simply could not find a way past.
The seven-time World Champion was lapped by eventual race winner Max Verstappen, topping off a poor result that saw the Mercedes driver be a classified finisher outside the points for only the second time in nine years.
— Mercedes-AMG PETRONAS F1 Team (@MercedesAMGF1) April 28, 2022
Reflecting on the race and Russell's aggression at the start compared to Hamilton's troubles in the race, the Austrian feels the two Mercedes drivers are on the opposite end of the spectrum in that regard.
"It's quite simple: Russell risks more because he's younger," Berger told Auto Bild. "If Lewis were fighting for victories, he would also drive more with the knife between his teeth.
"But when it comes to 13th place, that understandably no longer makes sense for him."
Debate has been swirling about Hamilton's future in the sport after Mercedes' poor start to the season, even though the Briton is contracted to the team until the end of 2023.
But Hamilton himself posted a defiant message on social media, saying he would be the one to decide when to walk away from the sport on his own terms.
Having come so close to an unprecedented achievement last season, Berger thinks making that final step will be his main motivation for carrying on.
"Lewis' goal is to become the sole record holder with an eighth title. This goal slipped out of his hands in dramatic circumstances at the last second in Abu Dhabi in December," he said.
"But I think he's still working on it. Even if it doesn't happen until next year.
"For me, Lewis is still the most complete driver of all in terms of the combination of pure speed and experience."
Hamilton says he'll decide "when my masterpiece is finished"
Lewis Hamilton's latest Instagram post has got people talking about his future with Mercedes, but only he really knows what lies ahead.