Winner of Max Verstappen vs Lewis Hamilton in same car 'a question of age'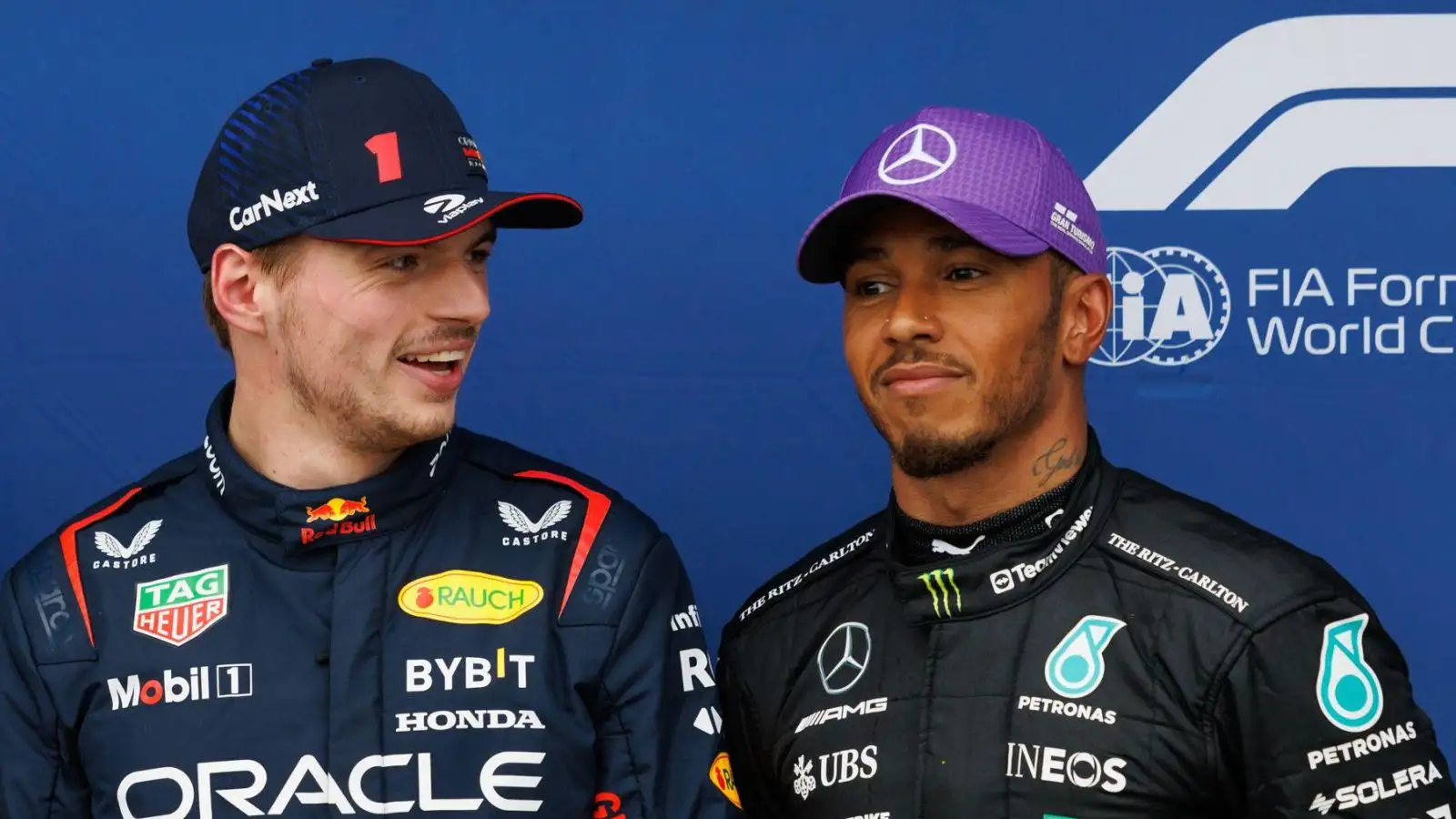 An F1 race winner has weighed in on how he feels a Lewis Hamilton vs. Max Verstappen fight would play out in the same machinery.
As F1's two leading lights and the two most recent World Champions, the prospect of a Lewis Hamilton/Max Verstappen fight in the same F1 car is a mouth-watering, if highly unlikely, one.
Given their respective talents, it's very difficult to gauge which of the two World Champions would come out on top over the course of a season, but that hasn't stopped one F1 veteran from hazarding a guess at the outcome.
Gerhard Berger suggests Max Verstappen would come out on top
With momentum and youth currently on his side, former McLaren, Ferrari, and Benetton race winner Gerhard Berger weighed in on the topic with podcast host Tom Clarkson in the F1 Nation preview ahead of the Singapore Grand Prix.
"It's a question of age, in this case, I would say," Berger said.
"I think Max is the new generation and he's young and is maybe approaching it in a different way.
"But you never could say until you haven't seen it – sometimes then the car fits better to this guy or better to this guy… It's difficult to say.
"But, obviously, Lewis is an outstanding driver, one of the best I have seen in this business. But Max is on the way to being the best, maybe he is already."
PlanetF1.com recommends
Revealed: The biggest title-winning margins in F1 history
Max Verstappen car collection: What supercars does the F1 World Champion own?
What team has the strongest driver pairing?
While Berger gave Verstappen the nod for coming out on top of a battle with Hamilton in equal machinery, the Austrian believes the current line-up of Hamilton with George Russell at Mercedes is still a stronger one than Red Bull's duo of Verstappen with Sergio Perez.
"I think it's Mercedes, because Russell is doing an extremely good job – Hamilton is Hamilton, no question," he said, when asked which team line-up has his approval as the strongest on the grid.
"But in Red Bull, Max is more a one-man show.
"I very much like the driver line-up at McLaren, very strong, but not experienced enough maybe, but I would put them also very strong.
"I like Ferrari's line-up too, it's OK. In Ferrari, if it doesn't work, there's always the discussion around the drivers but I think the drivers are fine. I would say Mercedes [are the strongest]."
Read Next: Mercedes told to 'swallow' Red Bull success after recent 'Wikipedia' jibes