Berger expects 'many more' titles for Verstappen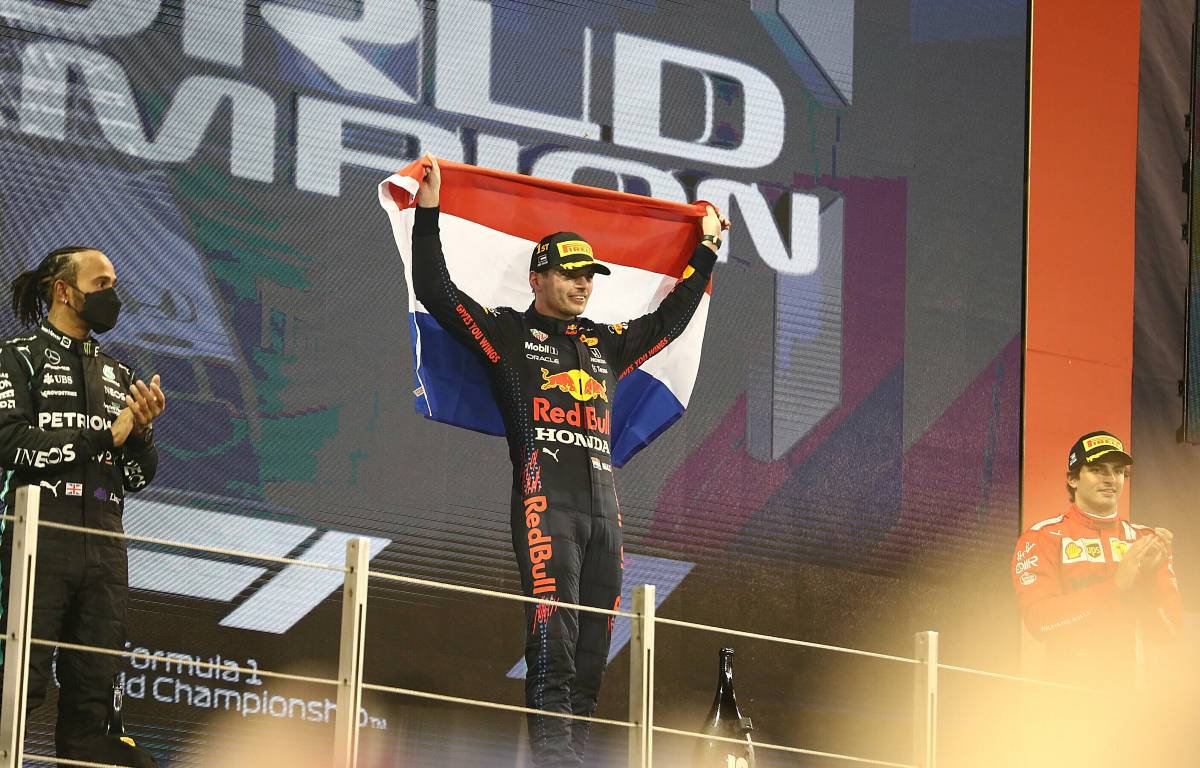 Gerhard Berger believes Max Verstappen's 2021 Drivers' World Championship triumph will be the first of many.
Verstappen is getting used to the idea of being a title-holder for the first time since his karting days, having come out on top in an epic battle with Lewis Hamilton.
The Dutchman was, of course, fast-tracked to F1 from Formula 3 at the tender age of 17, so did not have much opportunity to develop the art of becoming a series champion.
However, Berger, who twice finished third in the championship for Ferrari, believes the Red Bull driver has every chance of adding further titles to his tally in the way Hamilton has over the past decade.
"He's going to be World Champion many more times," the 62-year-old Austrian told ServusTV, quoted by Motorsport-total.com.
— Max Verstappen (@Max33Verstappen) December 16, 2021
Berger also thinks Verstappen has the potential to eventually be mentioned in the same breath as legends such as his former McLaren team-mate Ayrton Senna and the man he replaced at Benetton in 1996, Michael Schumacher.
"He has to step on the gas a bit more to work his way up into that league," said the DTM boss.
"But in terms of talent, of course, he is carved out of that exact stone. He's an extraordinary racing driver.
"You've already seen that in Formula 3. I've already watched him in karting. The guy's got it and he will be even bigger than he already is."
Berger also admires Verstappen on a personal level too. "He's a likeable guy, he's down to earth, he's cool," he added. "I think he's doing very well, he's a worthy World Champion."
As regards a comparison with Hamilton, the man who fought so intensely for a record-breaking eighth World Championship this year and got so close, Berger now sees F1's current titans as being "on a par".
"With Lewis Hamilton, after all we are talking about the guy who was just about to take the step to becoming the most successful racing driver of all time," said Berger.
"Of course, it's interesting again from that outcome – he's got another year to try. From that point of view, next year is pre-programmed to be another exciting Formula 1 season."
Speaking on the same programme, former Mercedes motorsport boss Norbert Haug pointed out Verstappen's low "error rate" on his way to the crown.
"One thing is for sure, Max Verstappen is very, very special – he makes unbelievable moves that often work out well, very rarely go wrong," said Haug.
"The error rate got smaller. Max Verstappen is super-special. You just have to acknowledge that."
Max Verstappen tops team principals' list of top 10 drivers
Max Verstappen was voted the driver of the season by team principals with some interesting picks behind him.