Mick told not to 'waste energy' on team-mate drama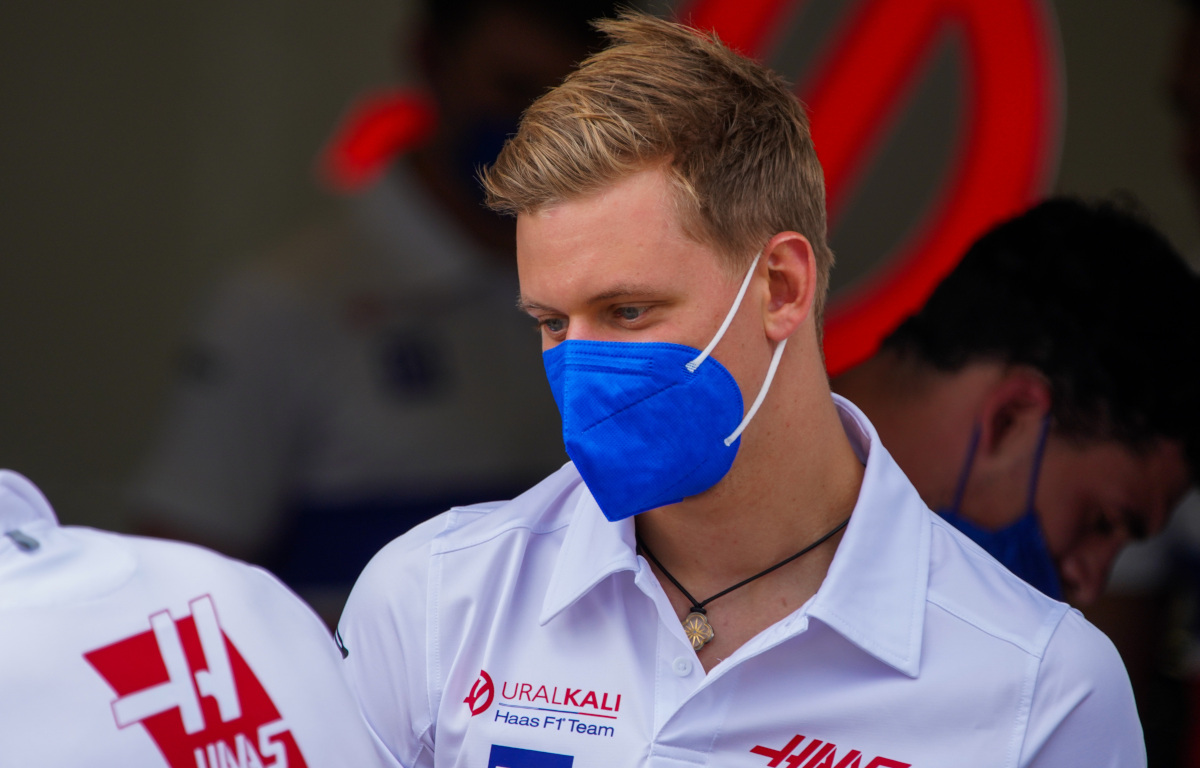 Mick Schumacher has been advised not to "waste energy" on drama with his team-mate, Gerhard Berger saying niggles are part of being in a "predatory race".
Racing at the back of the field, and often only against one another, tensions between the Haas rookies have boiled over several times this season.
They walked away from the Dutch Grand Prix with Guenther Steiner saying he will once again be talking to them after contact early in the race, only for Nikita Mazepin to pitch his German team-mate into a spin at Monza.
He did apologise, something neither driver has been open to doing all that much.
Their on-track fights have led to a war-of-words in the media with both slinging mud at the other.
Berger reckons both are to blame, and that Schumacher, who has known the Austrian since childhood, should not get involved in the drama.
"I sway back and forth because sometimes Mick is right, but sometimes the other side is too," he told Sky Deutschland.
"It's a predatory race and your team-mate is the first driver you have to beat.
"Therefore everyone complains and looks for the fault elsewhere. That's the typical banter in the first year.
"I've already said to Mick: 'Concentrate on your big goal and don't waste energy on this.'"
As for the German's performances, Berger reckons he is doing a "good job, he shows consistent performance. There is still a long way to go to the point where you can say that he is ready for a top team."
But while Berger sees both sides of the team-mate argument, it is fair to say Mick's uncle Ralf Schumacher does not.
Check out the Haas collection via the official Formula 1 store
unseen onboard of Mazepin taking out Schumacher. Schumacher locks up into turn 1 which gives Mazepin the better run into the second chicane in which he just hits him…
radio silence after the contact too..#MonzaGP #F1 pic.twitter.com/3gmoqhrkQL

— Tom (@VerstappTom) September 12, 2021
After yet another moment at the Italian GP, Ralf has had another go at the Russian rookie.
Under the headline "Mazepin has an unfortunate nature", he wrote in his latest Sky Germany column reviewing the Monza race: "Mick Schumacher and Nikita Mazepin got in each other's way once again.
"Mick finished 15th, Nikita dropped out. But you have to admit that Nikita had a very good weekend.
"He has proven that he can drive a car in Formula 2, but he has a very unfortunate manner.
"He is very aggressive in his statements, criticises the team boss, like last weekend, for the new car and says that the new chassis was better. True to the motto: I was disadvantaged.
"This way you almost get the feeling that his father is not only a sponsor but also a partner, because otherwise you have to say that his self-confidence does not yet match his achievements."
Planet F1 verdict
More doom and gloom for Haas at Monza
The Italian GP saw another race weekend where Haas was at the back of the grid. Can their weekends improve at all?