Gerhard Berger: Nyck de Vries almost 'burned' by missing out on F1 chance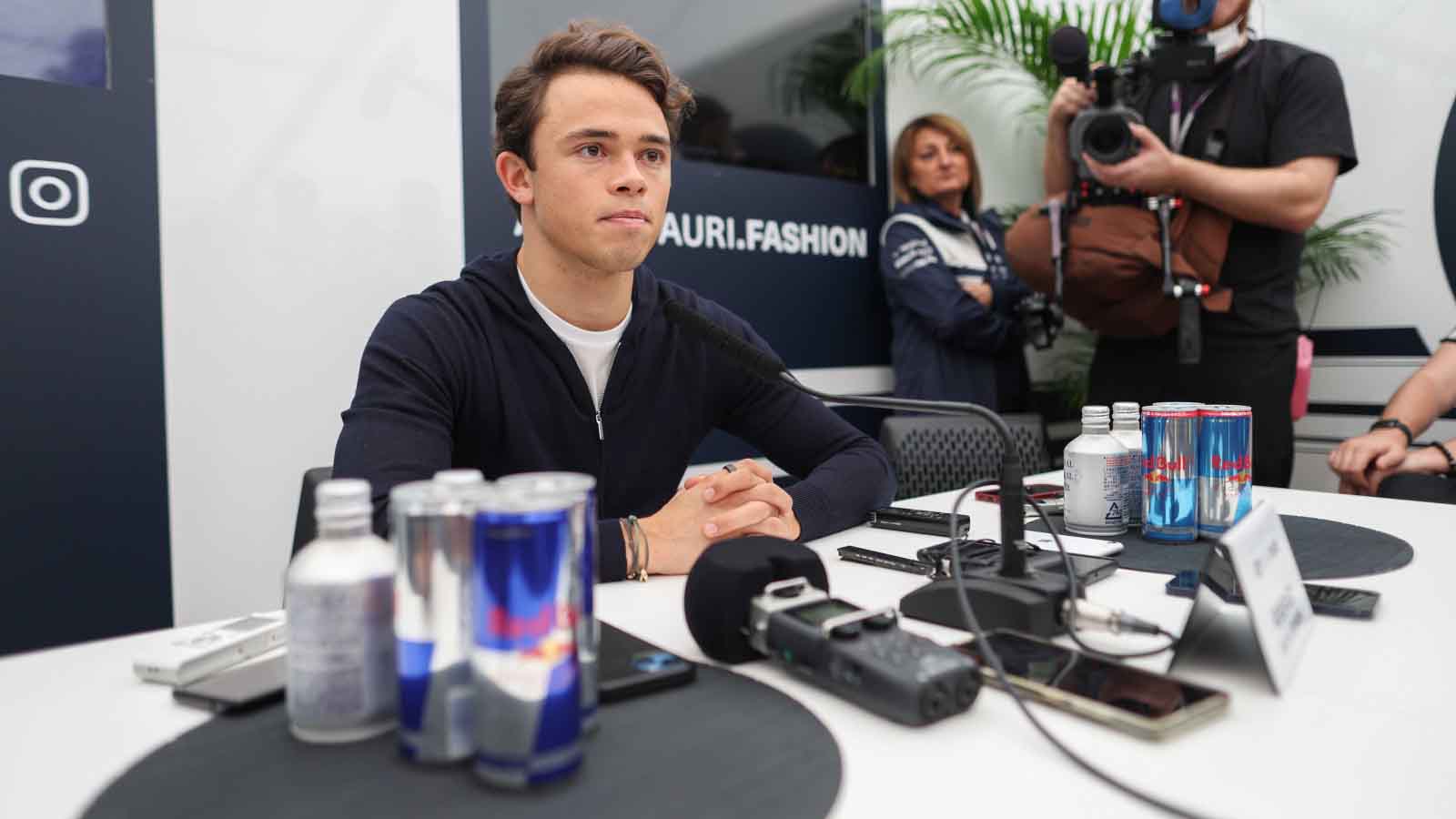 Gerhard Berger "always believed" Nyck de Vries would have gone straight from winning the Formula 2 title onto the Formula 1 grid, conceding he would have "lost" that bet.
This season De Vries will complete his fairytale arrival onto the Formula 1 grid, the Dutchman having taken the long way around.
Winning the Formula 2 title in 2019, he headed to Formula E after failing to find a spot in motor racing's premier league.
But, having joined the Mercedes-Benz EQ Formula E Team, he kept one foot in the Formula 1 door as he also joined the roster of the Mercedes' F1 reserve drivers.
That meant the 2020/21 Formula E champion was already at Monza when Williams driver Alex Albon fell ill with appendicitis.
Williams, powered by Mercedes, drafted in De Vries as the Thai driver's replacement, the Dutchman scoring two points as he raced his way to ninth place.
That put in the spotlight with the driver subsequently linked to several teams, including Williams. It was, however, Helmut Marko who snapped him up for Red Bull, placing the 28-year-old at the AlphaTauri team.
PlanetF1 recommends
Nyck de Vries cleared of wrongdoing after €250k legal claim from former sponsor
Why Max Verstappen is his own biggest threat to the 2023 Formula 1 title
F1 driver contracts: What is the current contract status of every driver on the 2023 grid?
De Vries will make his full-time debut this season, Berger saying he always believed the driver would race in F1.
Telling Auto Motor und Sport that he had a "very strong opinion" of De Vries having "observed him in karting", he "always believed he would march straight through to Formula 1.
"I would have lost all my bets there."
The former F1 driver has blamed 'management" for De Vries' failure to be enter F1 immediately, adding: "He was burned. But he was super talented and technically very good."
He believes the former Formula E driver will "really make an impact in the Red Bull pool and become a top driver in the future."
Helmut Marko tells Nyck de Vries 'it's just about performance'
Nyck de Vries has one season in which to show AlphaTauri, and most notably Helmut Marko, that he can produce the results required of him.
The driver has a multi-year contract but is only confirmed as an F1 driver for 2023 with the team having an option on him for a second season.
The pressure is on, especially as Marko has already talked him up.
Saying De Vries at 28 years of age should "lead the team", Marko added: "We will see how it goes, but from the experience and the personality he has, he should be the team leader."
He has made it clear that the spotlight is on the driver. "As always for us it's about performance, when people are performing, then you know how it goes…
"But we are not planning for 2028 or if Nyck will be at Red Bull Racing one day, it's just about performance."
De Vries believes he's up for the challenge.
"I'll take it as a compliment," he said. "I don't think you necessarily need F1 experience to be a leader, that comes with character, personality and how you are.
"Even though I might not have done a season, I still know what I think I need from the car, the package and the people around me to achieve together. I'm confident about that."