Gerhard Berger on Red Bull-Porsche: 'Better to step back before getting married'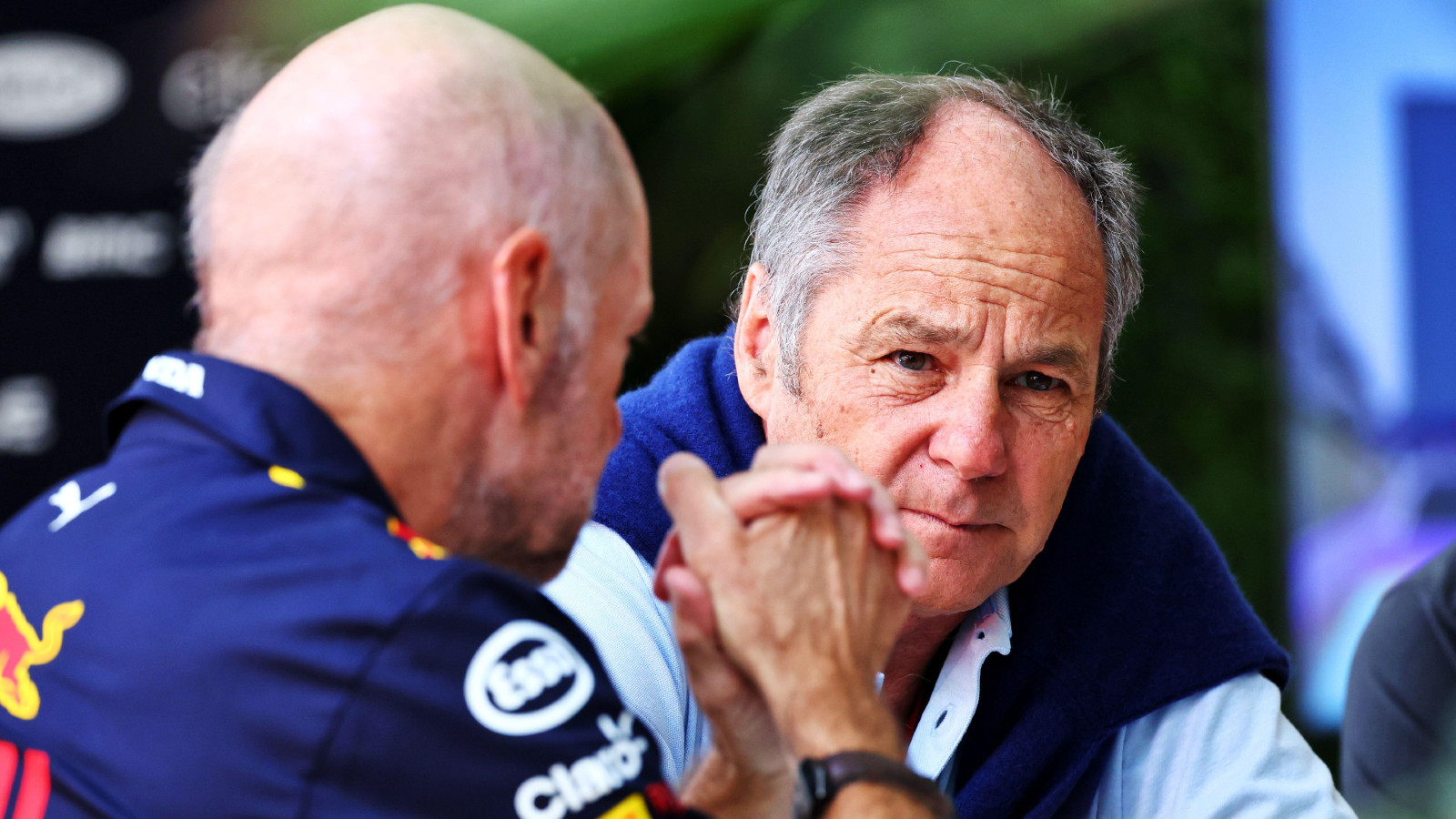 Gerhard Berger, who had previously spoken of a Red Bull-Porsche link-up as being a "super prospect", now thinks the break-off is for the best.
After it had looked as though a partnership announcement for Red Bull and Porsche from 2026 was imminent, suddenly it all collapsed as an agreement could not be found.
Red Bull team principal Christian Horner said he thought Porsche had "got a little bit ahead of themselves" amid reports the German manufacturer wanted to buy a 50% stake in the team rather than purely being an engine supplier.
That, according to Horner, showed the two companies were incompatible. He added: "One of our core strengths has been our independence, quick decision-making and lack of bureaucracy.
"We are a race team fundamentally and that enables us to make quick, effective decisions and react very quickly as a race team.
"We've seen on so many occasions manufacturers have been less autonomous in their decision-making."
Berger, who had been so positive about the Red Bull-Porsche proposal, now says he sees where Horner is coming from – and believes it was the right decision to take a rain-check before leaping into something that might not have worked.
"It's always better to take a step back before getting married because it's usually a lot more complicated afterwards," the former F1 driver told the Austria Press Agency.
"It's like in life – you meet a friend, go out with her a few times. It can happen that it's nothing for life afterwards."
On the compatibility issue specifically, the DTM boss and ex-Ferrari and McLaren driver said: "I believe Red Bull have already seen that due to their short decision-making processes, their direct access to issues, it would become much more complex if the table at which the decisions are made is much larger and there is another party involved.
"Formula 1 is short-term. You have to have short distances, be able to react quickly and have the best people – and Red Bull have that.
"They have still proven they can do what they do and they do it cleverly."
The last of those comments was related to Red Bull pressing on with the Red Bull Powertrains project, which was set up following Honda's decision to exit Formula 1.
🗣 "We have had a little bit of a break which was good after the triple header and now we are massively looking forward to the rest of the season."

🇸🇬 #SingaporeGP | @SChecoPerez 🇲🇽 pic.twitter.com/vS3uBooiwI

— Oracle Red Bull Racing (@redbullracing) September 28, 2022
Horner had also suggested Honda may yet feel compelled to return to F1 in the future but that "nothing we are doing is in any way dependent or contingent upon that – we are very much on our own track".
Read more: 'Windbag' Christian Horner the perfect antagonist in modern world of Formula 1