German Grand Prix set to stay on F1 calendar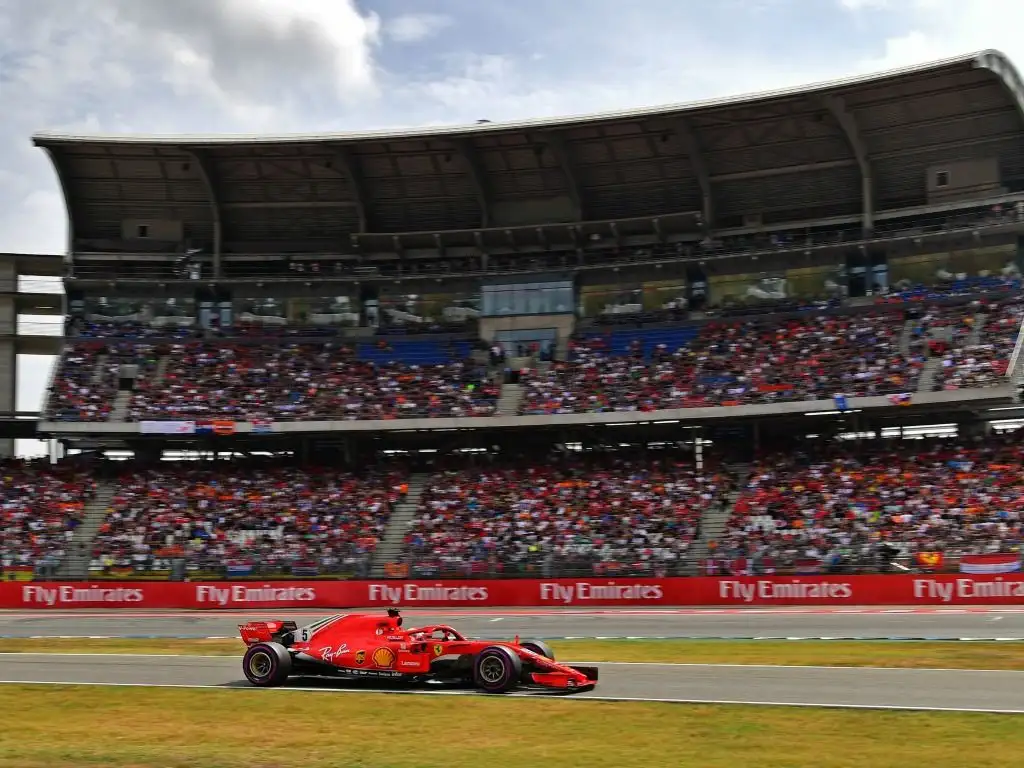 The German Grand Prix is set to retain its place on the Formula 1 calendar after a deal between Liberty Media and promotors was agreed.
According to Autosport, a signature on the dotted line from both parties is now a 'formality' and paves the way for another 21-round season in 2019, with a provisional calendar set to be released within the next week.
The German Grand Prix has historically struggled with finances and no races took place took place in either 2015 or 2017 due to a lack of funding.
However, the 2018 race weekend at Hockenheimring proved to be a massive hit with fans and a memorable, entertaining race saw more traction gained on keeping the German Grand Prix on the calendar.
Autosport believe an initial one-year deal is due to be signed, cementing the German Grand Prix's short-term future in Formula 1 whilst further talks take place over an extended five-year contract.
It is Autosport's understanding that the German Grand Prix's entry fee has been halved, but they will still require key funding from other backers, which could include Mercedes.
"We are very keen that the German GP happens," Mercedes boss Toto Wolff said in Spa prior to the agreement.
"As we've said in the past we are not a promoter. We run a team and that is complicated enough. It's tricky to get involved in discussions between Liberty and the local organisers.
"We have tried to tried to facilitate a comeback, we're involved in the discussions with the various parties.
"We have tried to tried to facilitate a comeback, we're involved in the discussions with the various parties, but I haven't got visibility as of today whether the German GP will happen, or whether we'll be involved."
Follow us on Twitter @Planet_F1 and like our Facebook page