'Germany one of Vettel's darkest moments'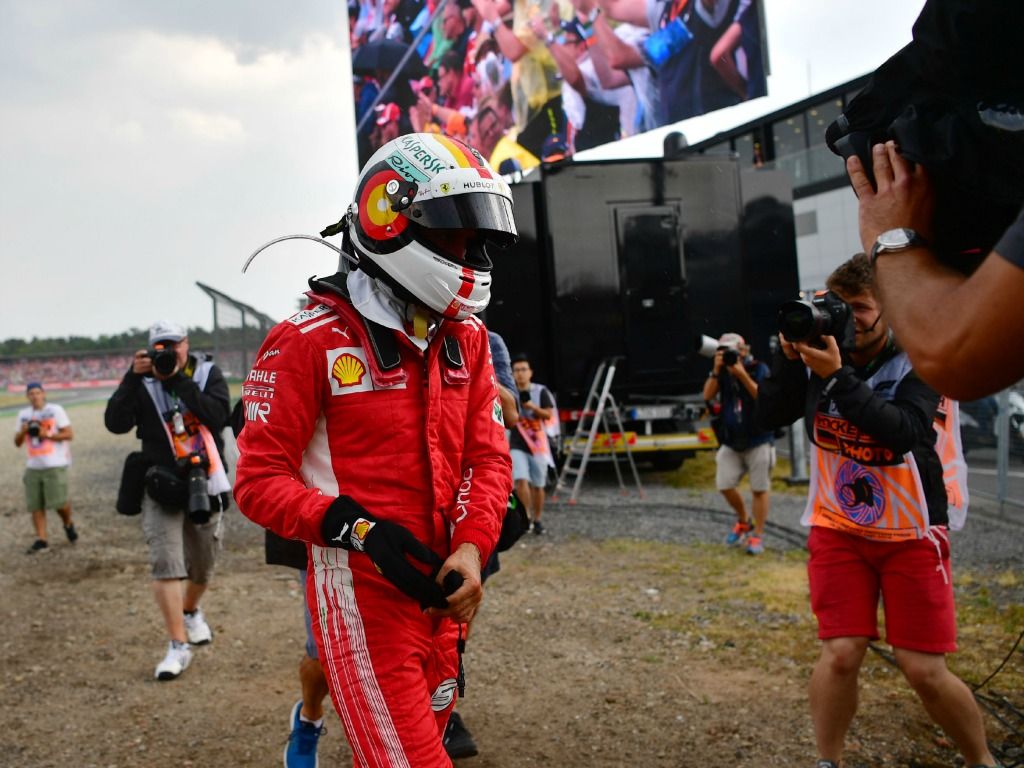 2016 World Champion Nico Rosberg believes Sebastian Vettel will remember the German Grand Prix as "one of the darkest moments of his whole career".
Vettel was in control of his home grand prix weekend after qualifying on pole position and building a healthy lead to Valtteri Bottas in the early stages of the race.
With title rival Lewis Hamilton on a recovery mission after his car broke down in Q1, the expectation was for the German to further extend his World Championship lead.
But, the race started to take a turn for the worst for Vettel, who started to be held up by team-mate Kimi Raikkonen and ruining his tyres as a result.
Then, as the rain began to fall, Vettel lost control when negotiating the stadium section and hit the barrier in plain sight of the packed grandstand cheering him on.
"I think he's going to remember that as one of the darkest moments of his whole career," Rosberg reflected in his post-race blog.
"In front of his home crowd here with such a chance to get a huge points haul over Lewis, he puts it away like that."
"Such a big mistake – he threw it away.
WATCH: Sebastian Vettel crashes out of German GP.
"Yes, the conditions are difficult out there and it's horrible for the driver, so tough, but he had a gap to the guys behind.
"He could have gone a little bit slower and taken it easy, but he chucked it into the wall.
"That's the one corner where there's no margin for error, so in that corner you've got to take even more reserves, and he didn't. He went over the edge."
Vettel took full responsibility for the error and said to the press after the incident that he would not lose any sleep over it.
He heads into the last race before the summer break with a 17-point deficit to Hamilton in the World Championship battle.
Read more: Twitter goes crazy as Hamilton keeps German Grand Prix win