Minardi 'speechless' after Campos' passing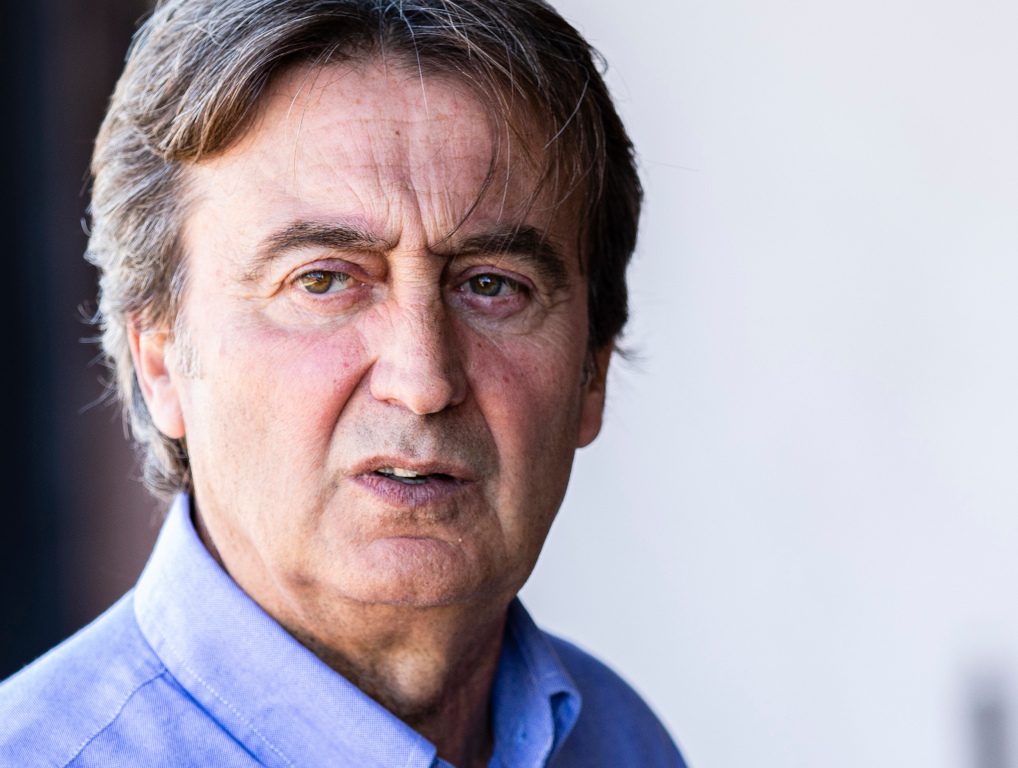 Minardi founder Giancarlo Minardi has paid tribute to his former driver Adrian Campos, who has tragically passed away aged 60.
The Spaniard, who spent a year and a half racing in Formula 1 in the late 1980s with the now-defunct Minardi team, passed away on Wednesday night.
Their founder and team boss Giancarlo Minardi, who is now president of the Imola race track, was left "speechless" by the tragic news, saying his son Giovanni had been speaking to Campos only a few days prior.
"I'm speechless! I didn't expect that. My son Giovanni spoke to him no more than two days ago. I am very saddened by Adrian's passing, not least because he had not shown signs of any serious problems," he is quoted as saying by Motorsport.com.

"Certainly I can say he was much better as a team manager and talent discoverer than he was as a driver. Adrian was working hard to start a new season in motorsport and I hope his son is able to carry on his father's business.
"He had a great passion, but not a great talent. He was certainly much more appreciated as a team manager than as a driver, but I have a nice memory of the person."
Gabriele Tredozi, former Minardi and Toro Rosso technical director who worked with Campos at Minardi as his race engineer, recalled the "fantastic" memory of making his debut in Formula 1 alongside Campos.
"In the 1988 Brazilian GP I made my debut in Formula 1 following Adrian's car. I felt like I was living a dream and everything was fantastic."
We are very saddened to learn that ex-F1 driver and founder of the Campos Racing team, Adrian Campos, has passed away at the age of 60.

Our deepest condolences to Campos' family and friends. pic.twitter.com/k0xPn2h5Im

— Planet F1 (@Planet_F1) January 28, 2021
Like Minardi said above though, Tredozi felt Campos' greatest achievements very much revolved around his ability to spot racing talent.
Fernando Alonso, Marc Gene, Vitaly Petrov, Lucas di Grassi and Jack Aitken count themselves among the Formula 1 drivers who spent time under Campos' leadership in their early careers.
"I have to say I appreciated Adrian much more as a talent scout and team manager – there are many Spanish drivers who owe him a lot for a career in motor racing," Tredozi explained.
"It's enough to name Alonso, Gené and Sainz to remember the most famous ones."
Hanging up his helmet, Campos became involved in team management and in 1998 founded Adrian Campos Motorsport, later renamed Campos Racing.
Campos claimed the 2008 teams' title in GP3, later moved into Formula 3 and Formula 2 where the outfit took race wins.
Campos attempted to enter the 2010 Formula 1 Championship, but financial issues meant the team were rebranded and placed under new management by the time of the season-opening race.
Follow us on Twitter @Planet_F1, like our Facebook page and join us on Instagram!