Villeneuve's wife remembers 'true racer at heart'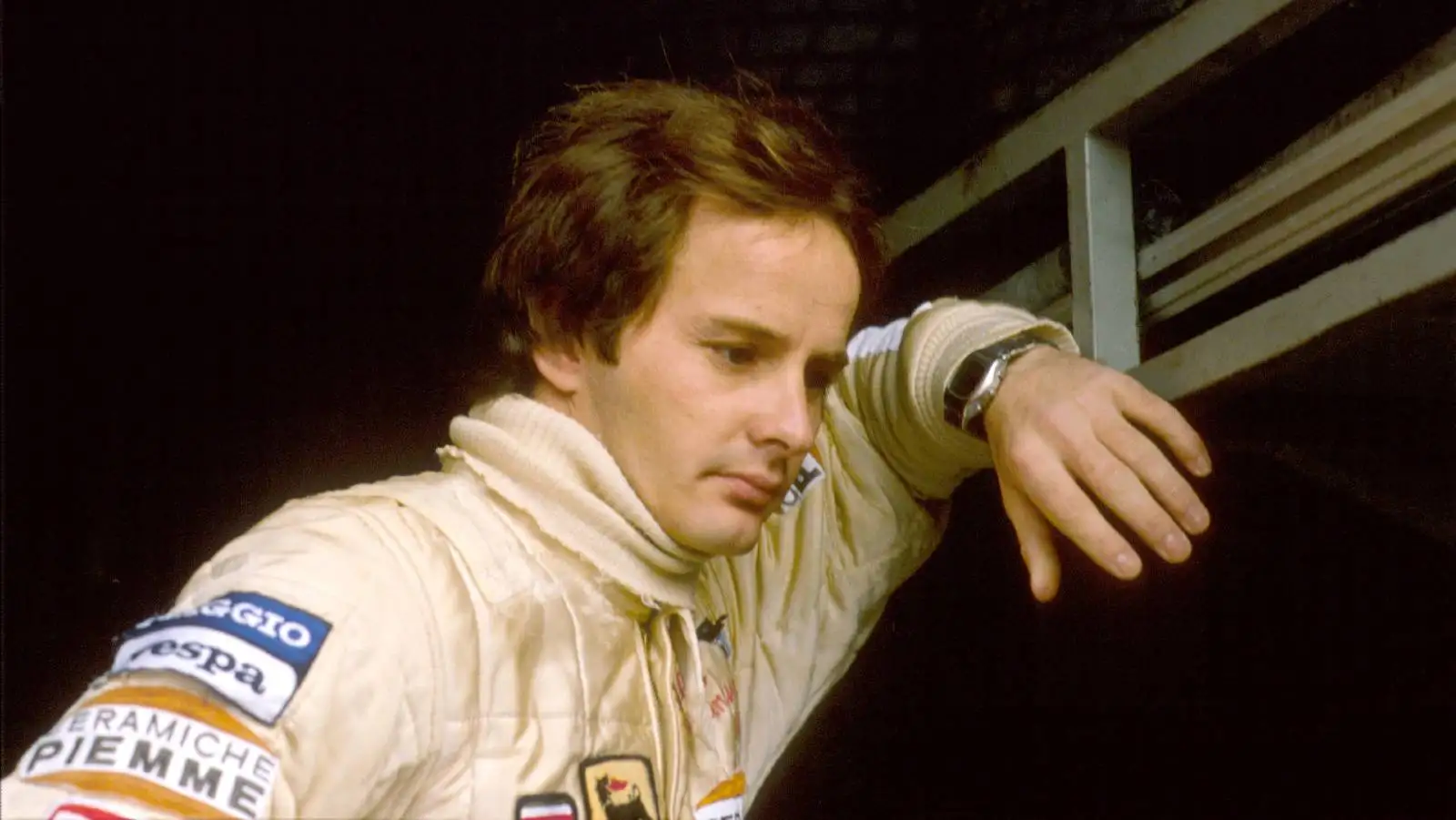 Gilles Villeneuve's wife, Joann, has spoken about the Ferrari driver to commemorate the 40th anniversary of his death on May 8.
Villeneuve was killed in a crash during qualifying for the 1982 Belgian Grand Prix at Zolder at the age of 32, having already written himself into Ferrari folklore for his popular, swashbuckling style of driving.
Fifteen years later, the French-Canadian's son, Jacques, won the World Championship for Williams, achieving something his father was tragically robbed of the opportunity to do with 1982 having turned out to be one of the most open seasons in Formula 1 history.
Joann, Jacques and his sister Melanie have all spoken in an upcoming documentary titled 'Villeneuve Pironi', which tells the story of the relationship between the two Ferrari team-mates that descended into acrimony due to a disagreement over team orders only two weeks before Villeneuve's untimely demise.
Poignantly, the interview was recorded at Imola, scene of the fall-out between Villeneuve and Pironi which occurred when the Frenchman – whose own F1 career was cut short by serious injury only a few months later – refused to hold station and passed his colleague for victory.
The documentary is being produced by Noah Media Group and Sky Studios for Sky and NBCUniversal and is set for release later this year.
"Ferrari was known in Canada but not the way it is now or like it was in Italy, where Ferrari is the brand to have," said Joann during her interview.
"He was just this really down-to-earth guy coming from this little town in Canada. His way of driving, his personality, the fact he had learned to speak Italian, all of that made him likeable.
"He was just a true racer at heart, so he just embraced the whole thing and he was someone who I think could just deal with pressure in a different way and actually that was sort of his way of living. It didn't look that way from the outside because he just seemed so calm but from the inside, the edge of it was where he had to be.
"And to him, the best thing that could happen is when the rear tyres just touched the guard rail and he would come back with this huge smile on his face and he would say 'I kissed the guard rails everywhere – perfect'."