Giovinazzi: Gap to Raikkonen normal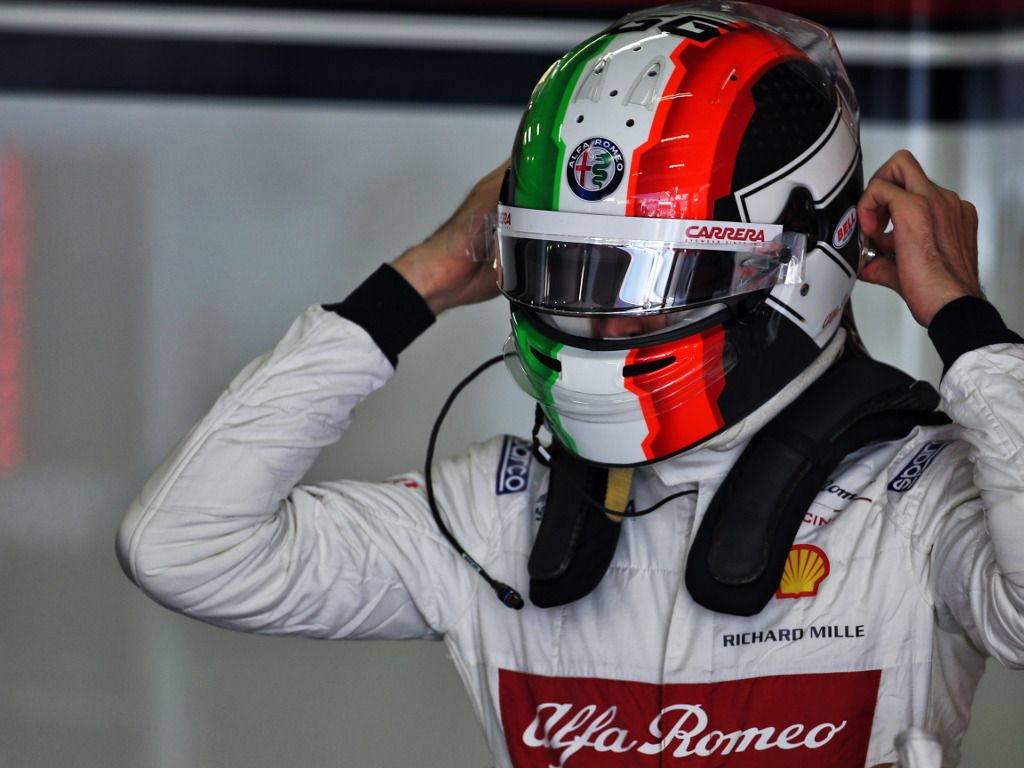 Antonio Giovinazzi believes the gap to his Alfa Romeo team-mate Kimi Raikkonen is normal in his first full Formula 1 season.
The Italian went two years without a full racing programme before lining up alongside the Finn for 2019, and it has shown with Raikkonen consistently faster than his partner.
Raikkonen has scored points in all three races so far and made Q3 in Melbourne and Shanghai, while Giovinazzi remains pointless and with just a single Q2 appearance.
Speaking to Crash.net, Giovinazzi said: "It's not easy after two years without racing. It's not really easy, especially in qualifying, you lose that push lap a little bit in qualifying.
"I think to have Kimi as a team-mate is a good reference. When I stop in the garage, I can watch his data, and see where I can improve.
"I need to just keep working like that, and I think all the things will come together, and there will be a lot more reasons to have a good result."
Quizzed by Crash.net on whether he was surprised by Raikkonen's early-season form, Giovinazzi said: "No, because I was working with him for the last two years [at Ferrari], so I know how he's working.
"He's a fantastic driver with a lot of experience, and he knows already what he wants before the race weekend. This is something really good to see. It's just experience in the end."
Giovinazzi made the comparison to his 2015 campaign in F3, where his rookie team-mates at Carlin Gustavo Menezes and Ryan Tveter struggled to keep up – it was Giovinazzi's third season in the series.
"It's like when I was in F3 the last year, and I saw the rookie drivers, compared to me, they were struggling at the beginning of the weekend," he explained.
"In every sport you find the same, when you find the best and most experienced athletes, you feel less ready than them.
"But that's something normal I think."
Follow us on Twitter @Planet_F1 and like our Facebook page.