Giovinazzi handed ten-second timed penalty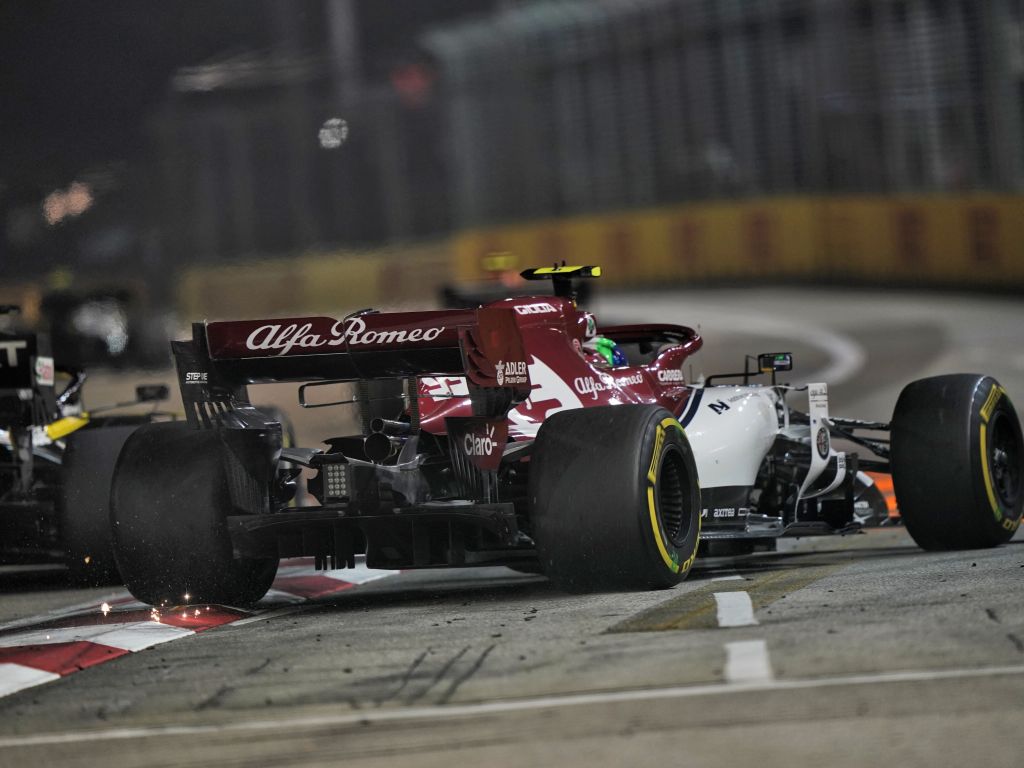 Antonio Giovinazzi has been given a ten-second timed penalty for driving too close to a crane during the Singapore GP.
The incident took place under one of the three Safety Car periods during the race, but Giovinazzi will not drop from his finishing position of P10 because he finished 16 seconds ahead of Romain Grosjean in P11.
The Italian at one point led the Singapore Grand Prix – the first Alfa Romeo driver to do so since Belgium 1983.
"The race director had instructed all cars to stay to the right at the incident at Turn 8, because of the crane and marshals working the crash at that location," stated the stewards' report.
"There was a double waved yellow before the incident.
"While the Stewards accepted the explanation of the driver that he felt he was going sufficiently slowly, and while he was driving to his SC delta time, he did however end up driving closer to the crane and marshals than was felt safe by either the marshals on location or the race director. The stewards concur.
"The driver had been told of the location of the incident and to stay right, but may not have considered that the crane was moving.
"The stewards consider this to be a potentially seriously dangerous situation and a risk to the marshals, and order a ten second penalty."
The stewards also confirmed that Alfa Romeo's other racer Kimi Raikkonen and Daniil Kvyat will face no further action over their crash at Turn 1.
Follow us on Twitter @Planet_F1 and like our Facebook page.