Giovinazzi on going from 'hero to s**t to hero' again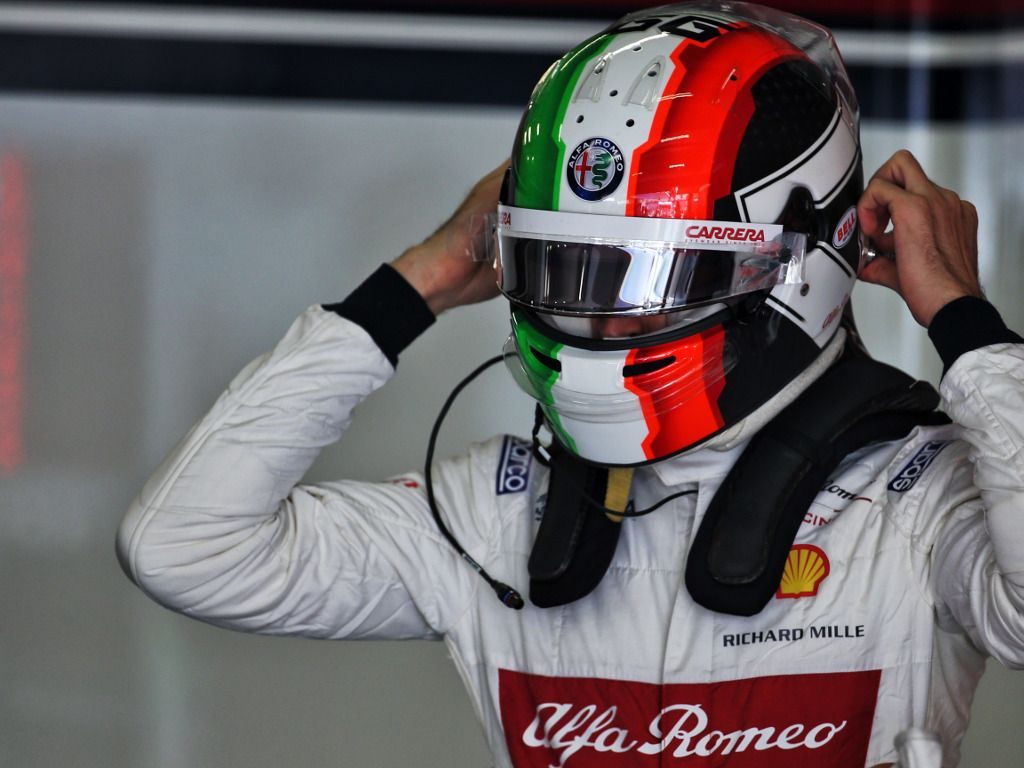 Fighting for his career is nothing new for Antonio Giovinazzi who says he is used to the ride of going from "hero, in the next you are s**t and then you are a hero again."
The Italian is the oldest of the rookies on this year's grid as while he did compete in 2017, it was just two races with Sauber as he substituted for the injured Pascal Wehrlein.
Making his full-time debut with Alfa Romeo, it wasn't until June's Austrian GP that he claimed his first World Championship point, bringing his C38 home in tenth place.
In a season in which he has been largely shown up by his World Championship-winning team-mate Kimi Raikkonen, Giovinazzi has since added a further three points to his tally.
He has, however, shown huge signs of improvement of last, out-qualifying Raikkonen in the last three grands prix.
This has led to speculation that Alfa Romeo will retain the Italian for next season.
Asked by Autosport if he was 'used to fighting for his career', Giovinazzi replied: "It was always like that for me and already from karting I didn't have the budget to continue.
"I had a small go-kart team that supported me for free and then when I went to formula cars my main sponsor was an Indonesian guy [Sean Gelael's father Ricardo] and there were many drivers looking for my seat and my position.
"But I played with the pressure and now I'm here, and it's the same thing with F1.
"I think it's a normal type of pressure here. In F1, everything can change really fast from race to race.
"In one race you are a hero, in the next you are shit and then you are a hero again.
"It can change really fast but in every category that's the same."
The Italian reckons if he continues his upward projection then he will be safe for 2020.
"I have a really good relationship with Mattia [Binotto] and I think it was Singapore when he said that Ferrari are always supporting me and following me and I think that's really great," he said.
"For a driver it's really important to have that support and that feeling, so thank you to them – to Ferrari and Alfa Romeo Racing.
"Now it's my turn to do the best job I can to stay here for next year."
Follow us on Twitter @Planet_F1 and like our Facebook page.