GPDA wrote to Masi following Mugello pile-up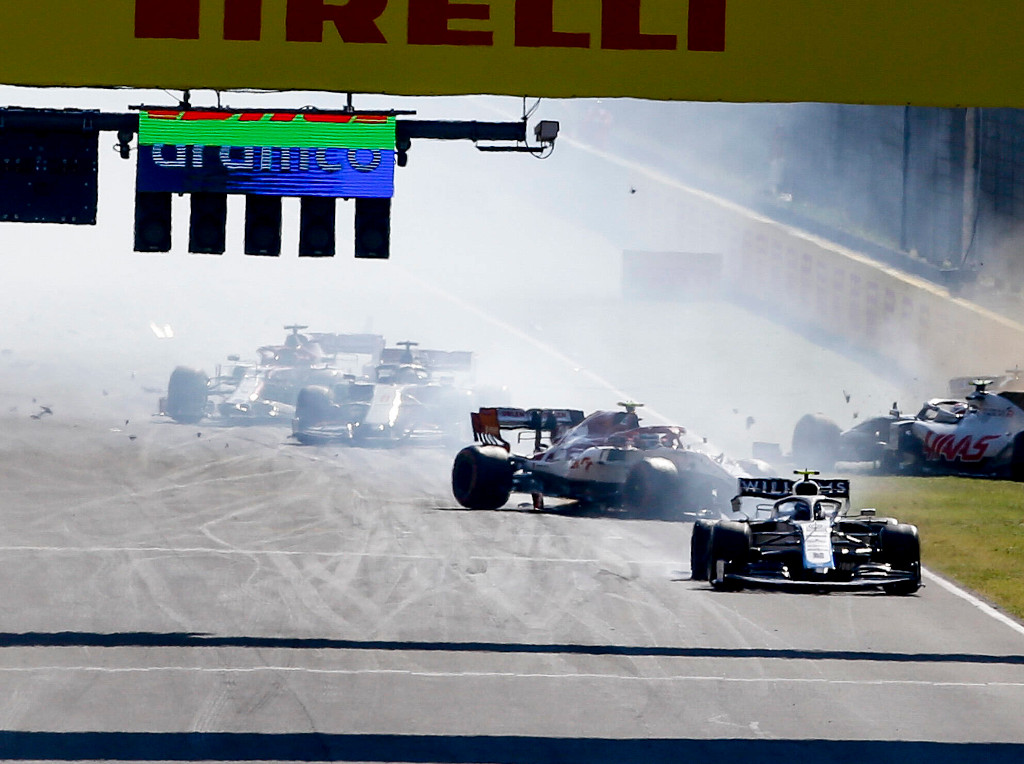 Romain Grosjean feels a "few tweaks" to the rules could see Formula 1 avoid a pile-up such as the one that put four cars out of the Tuscan GP.
Restarting the race behind the Safety Car, race leader Valtteri Bottas controlled the pace and decided not to storm off.
However, several drivers behind him had already began to accelerate.
Realising that those ahead weren't picking up the pace, they braked and a chain reaction saw Carlos Sainz, Kevin Magnussen, Nicholas Latifi and Antonio Giovinazzi crash.
Grand Prix Drivers' Association director Grosjean wrote to the FIA's race director, Michael Masi, asking what could be done to improve Safety Car restarts
"We've had a few discussions with Seb, Alex and Anastasia on the GPDA WhatsApp group," the Haas driver said. "And we wrote a letter to Michael Masi and tried to find out what we can do better.
"I don't think there was anything standing out in Mugello in terms of restarts.
"It was a lot of small things that led to a big crash at the end, but maybe a few tweaks in some of the rules could possibly help.
"And that's what we want to discuss, to avoid such a scary moment.
"I guess we were kind of lucky with everything, that we didn't end up with someone being hurt, because it was quite a high-speed crash, and also a car flying into the fence could have been a bit naughty."
The matter is set to be discussed also at Friday's drivers' briefing.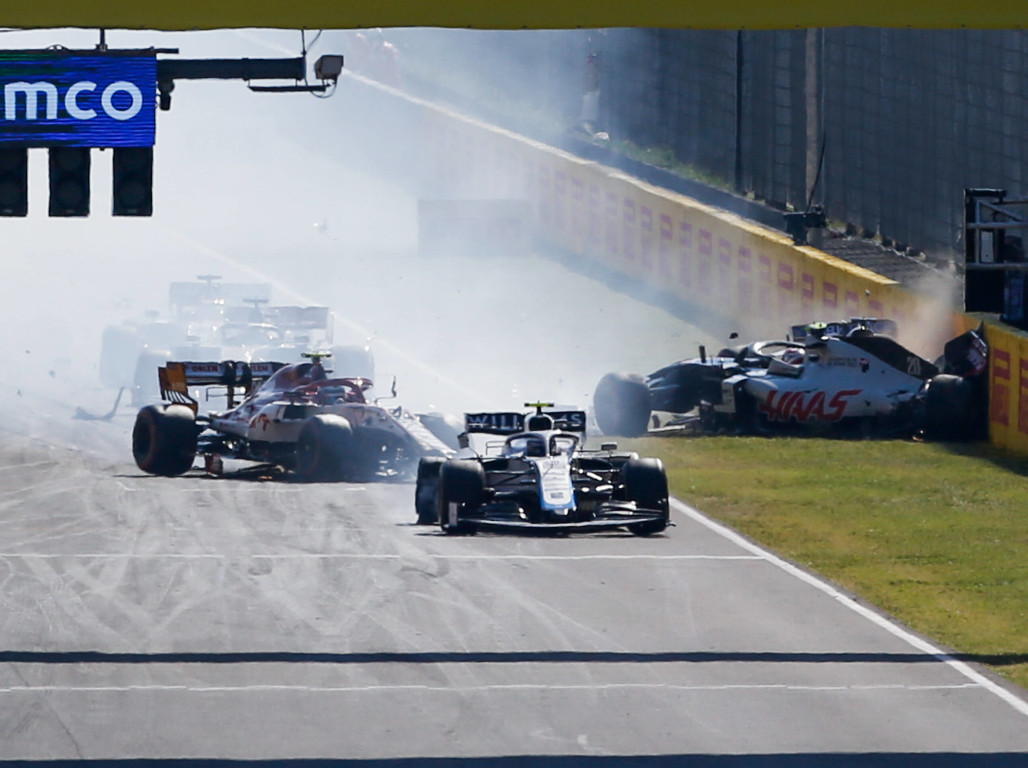 Official F1 Shop: Black and white face coverings
Sainz, one of those caught out in the crash and lucky to escape without injury, feels drivers shouldn't be left to second guess the restart and when to go.
"I think we need to take some lessons and learn from it," said the McLaren driver.
"I think we as drivers didn't make our lives easy, some people second-guessing the restart and making it very complicated for the people at the back.
"We will definitely discuss that tomorrow. I think we need to analyse together with the FIA what we can do better because the crash was huge – it could have been a lot worse I think, especially when I watched it back.
"It could have been much worse if the cars I took with me, or the cars that were in that concertina effect, had been at different angles when you take them.
"We were lucky nothing happened, but looking at the accident again it was a serious accident and could have been much worse."
Follow us on Twitter @Planet_F1 and like our Facebook page.