Grosjean 'doesn't care' about Ricciardo's criticism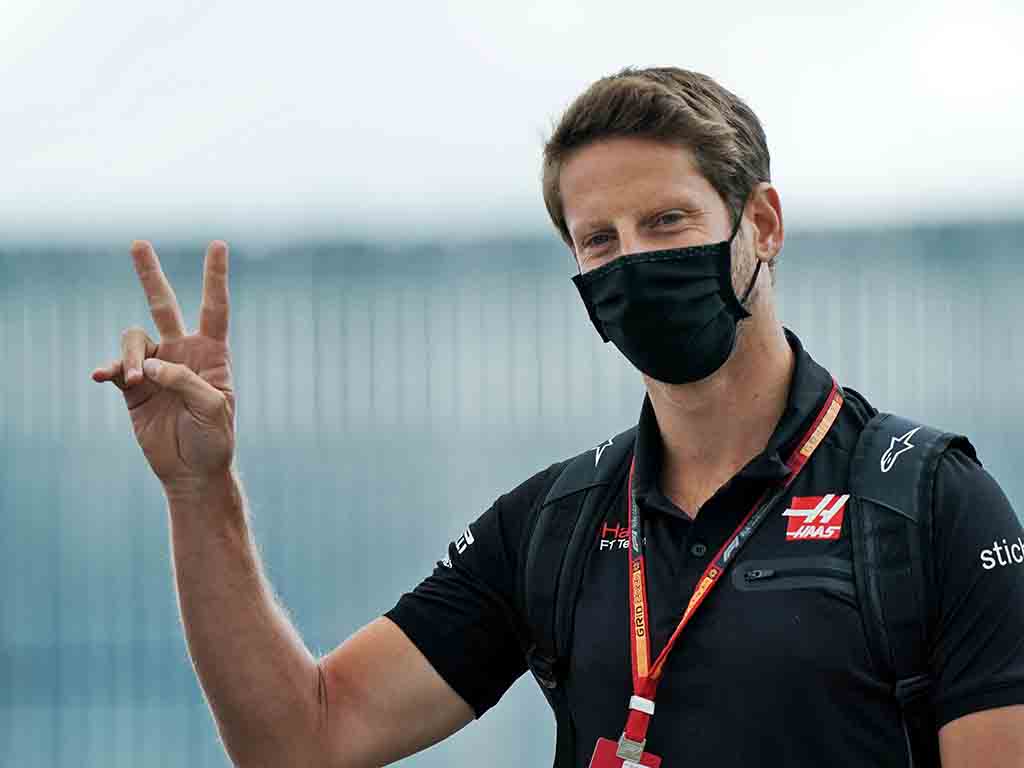 Romain Grosjean has defended his British Grand Prix display after some late moves which resulted in him being shown the black-and-white flag.
The Frenchman caught the eye for the wrong reasons at Silverstone, with some late moves under braking almost causing what would have been some pretty big collisions out on the track.
Renault's Daniel Ricciardo was one driver feeling the effects of a very punchy Grosjean and labelled the Haas driver's defending as "sketchy" while McLaren's Carlos Sainz was also given a hard time earlier on in the race.
But Grosjean has insisted that he played fair throughout the race.
"I haven't seen the footage," Grosjean told Channel 4.
"But I felt like I always left more than a car's width with the track edge which I think is in the rules unless they have changed.
"We complained about Max Verstappen for years for moving under braking, it was kind of fun and there was no rules against it so I thought I could use a bit of defending today and try to make my car wide.
"We don't have many occasions to shine so we tried the best we can."
Grosjean pulls another late defensive swerve on Ricciardo this time! A shame to see him regress to doing some of the driving he's been memed for in the past. #BritishGP https://t.co/nFOfRf1kQM pic.twitter.com/GaZOhdlWYq

— iGP Manager (@iGPManager) August 2, 2020
 Get your hands on the official Haas 2020 collection via the Formula 1 store
As for Ricciardo calling his defending "sketchy", Grosjean replied: "I don't care.
"I'm sorry if I did anything wrong, I haven't seen the footage. I don't see much in my mirrors and the closing speed with DRS is big so sometimes it is hard to judge.
"But again, I always leave more than a car's width. But nobody had to back off from the move and both went through so…
"Again, if I did anything wrong I am sorry but I also have to defend myself and push my race."
Grosjean finished all the way down in P16 at the British Grand Prix and feels that is a harsh result for his performance and strategy choice.
"The end result is not really fair on us," Grosjean added.
"We tried a different strategy to stay out under the Safety Car. That was the right thing for us as we don't have anything to play for if we just copy everyone else.
"So we took the gamble and then I had fun. I could keep the McLaren and Renault behind for a little while. I was like 'ok this is looking good' then we pitted when the front left tyre completely died, had the perfect timing on the pit, then I see we are P17.
"I couldn't understand it. I pushed as hard as I could and it was probably one of my best races but the ending was a bit sad."
Follow us on Twitter @Planet_F1, like our Facebook page and join us on Instagram!