Grosjean on 'cool, futuristic' 2021 cars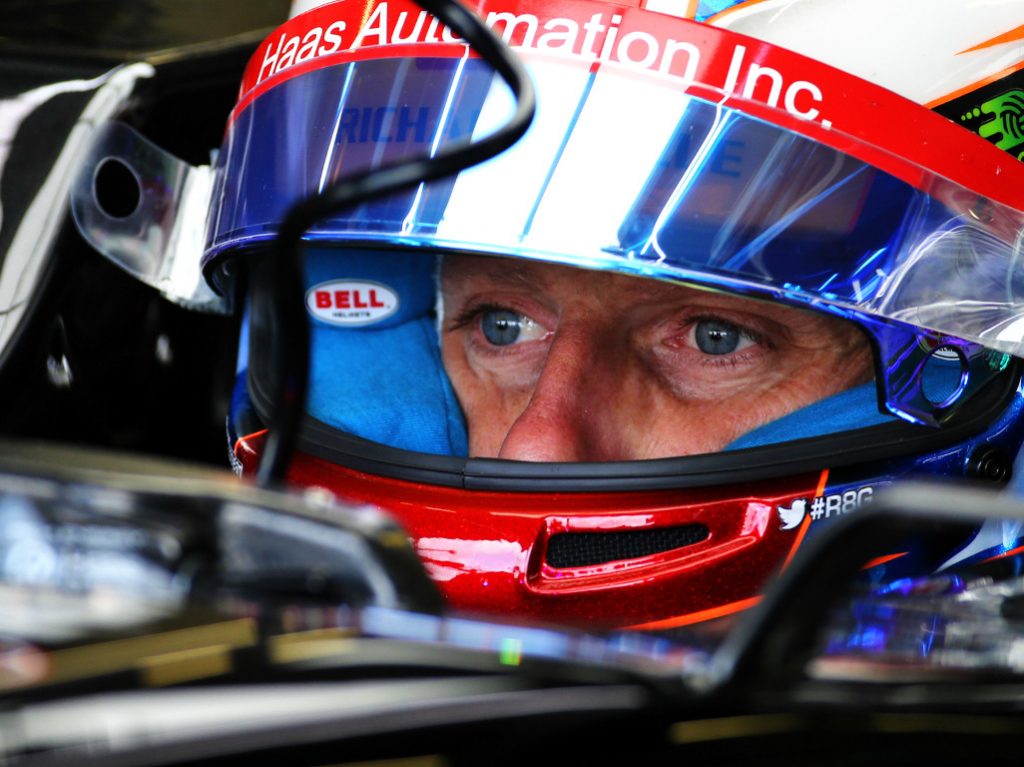 Romain Grosjean is excited for Formula 1's future, saying he is "pleased" with the car that Liberty Media unveiled in Austin.
Formula 1 will overhaul the sport's regulations ahead of the 2021 season, making changes to the technical regulations as well as those governing the sporting side of F1 and the finances.
The hope is that it will lead to closer competition both out on track and in the standings.
As for the new 2021 cars, they embrace ground effect aerodynamics which should make it easier to follow, and ultimately pass.
"I think they look cool," was Grosjean's assessment.
"I think they look futuristic without being away from what Formula One has been known for as a race car.
"I'm very happy with the way they look.
"Performance-wise, we'll need to wait and see what the track brings and if it's got all the desired effects.
"Generally, I'm pleased with what I've seen so far."
The design of the 2021 cars should allow for the cars to keep roughly 85 per cent of their downforce compared to the current 45 per cent, which Grosjean hopes will also help the tyres.
"At the moment, every time you get behind a car you lose a lot of downforce, then you slide," said the Haas driver.
"It's something you expect, but then the surface of the tyres overheat and you completely lose grip.
"You can't attack.
"If we don't lose so much downforce then, hopefully, the tyres won't overheat as much, and therefore we'll be able to stay closer and get more passing.
"That's the idea and it should be OK."
Follow us on Twitter @Planet_F1 and like our Facebook page.