Grosjean: 'We're not stupid'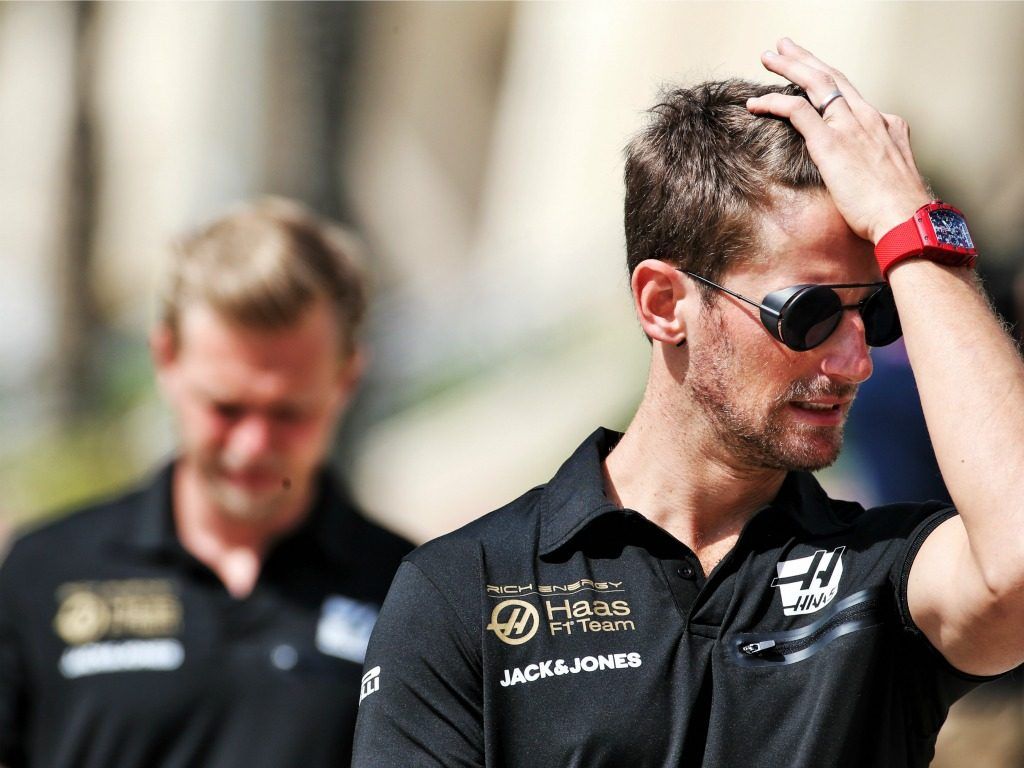 Following the dramas of Silverstone, Haas' Romain Grosjean has reminded everyone that he and Kevin Magnussen are "not stupid".
The first-lap collision between the pair at the British GP summed up what has been a dismal 2019 so far with the contact forcing them both to retire soon after.
The incident was mocked by Haas' title sponsor Rich Energy, while team principal Guenther Steiner admitted that he is "still not over it".
However, at a time when both drivers are facing questions over their future with Haas, Grosjean insisted that he and team-mate Magnussen are "not stupid" and "want to avoid contact".
"We're not stupid and we want to avoid contact," he said via RaceFans.net.
"We always qualify next to each other so the risk is higher and in the midfield, in the pack, it's not always easy to position the car where you want."
Grosjean was also keen to point out that he felt the double-retirement was unlucky, citing the Max Verstappen/Sebastian Vettel incident later in the race which didn't lead to a retirement for either driver.
"There's a lot of things that could have been different in Silverstone," he admitted.
"Kevin touched my rear wheel out of turn four, punctured my rear-right tyre. Then I went to turn five obviously on three wheels.
"I pushed him wide but I didn't know he would be outside either. He punctured again. It's a double puncture for two small touches.
"Look at [Max] Verstappen, he flew up in the air. I'm sure he had a bit of floor damage but sometimes a small touch creates big things."
Follow us on Twitter @Planet_F1 and like our Facebook page.