Zhou accepts 'pressure' of being China's 'only hope' in F1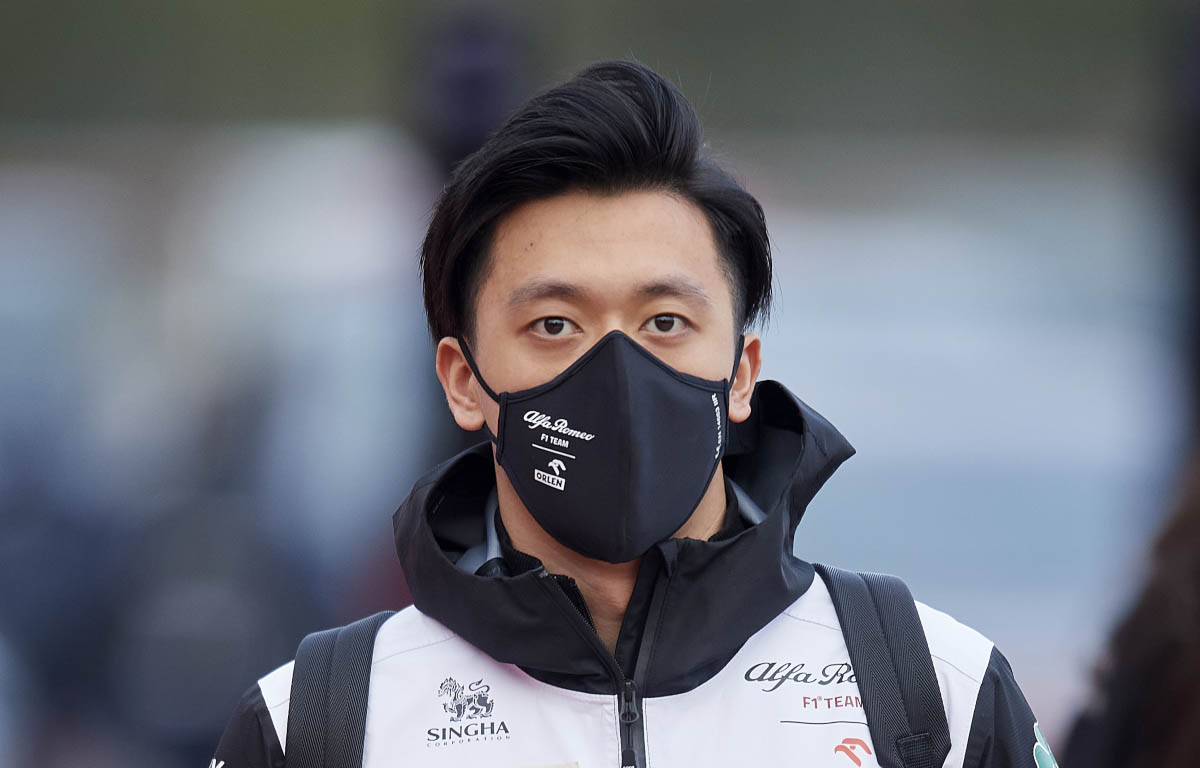 Alfa Romeo driver Guanyu Zhou acknowledged the burden on his shoulders, as he carries China's "only hope" in Formula 1 in the medium to long term.
Zhou will take to the grid this season as China's first ever full-time Formula 1 driver, giving the world's most populous nation a presence in the sport in a season where Shanghai does not feature on the calendar.
The clamour for the second seat at Alfa Romeo alongside Valtteri Bottas was well documented, with several names having been touted for the seat – but Zhou was ultimately Alfa's choice for the year, and he admitted that there had already been significant public clamour for him to get a drive in Formula 1.
With that came the need to make the move quickly, as the 22-year-old said if he had not got on the grid this year, he was unsure if that chance would come for him any time soon.
we'll just leave this here 😉 pic.twitter.com/hbYN4EoOxa

— Alfa Romeo F1 Team ORLEN (@alfaromeoorlen) March 5, 2022
"I felt quite a bit of pressure last year, even before the deal was done," Zhou told reporters, quoted by the Dutch edition of Motorsport.com.
"There was so much talk about me and in my country; they really want to see me in Formula 1. And I'm the only hope for China for the next five to ten years, so I really wanted to do it.
"Also for the motorsport fans at home. There was a lot of pressure last year because it really had to happen, my chances of promotion to Formula 1 would be much smaller if I did not make it now.
"The fact that I made it now takes some of the pressure off. Of course you have the pressure of Formula 1, there is no bigger stage.
"People all over the world will see me and they are watching what I do during the races."
The Alfa Romeo rookie brings plenty of sponsorship opportunities with him as a driver from a country that's a key market for the sport and, while team principal Frederic Vasseur has not hidden that finances have played a part in his decision to sign Zhou, the driver himself is keen to show his worth on track while giving his fans at home the best performances he can.
"The last two or three years there has been a lot of pressure, [but] that has never stopped me from developing and improving myself," he said.
"As for the fans back home, I know they are really looking forward to a great season. They can't wait for Bahrain now, they are counting down the days.
"Unfortunately we don't have a Chinese Grand Prix yet, I would have loved to race in front of my own crowd. Unfortunately, I have never been able to do that in my career.
"I'm really looking forward to seeing the people who make the effort to come to the circuit."
Zhou wants to eliminate his 'pay driver' tag
Guanyu Zhou wants to remove his pay driver tag and show his ability in F1.