Zhou: Now it's up to me to show my skills in Formula 1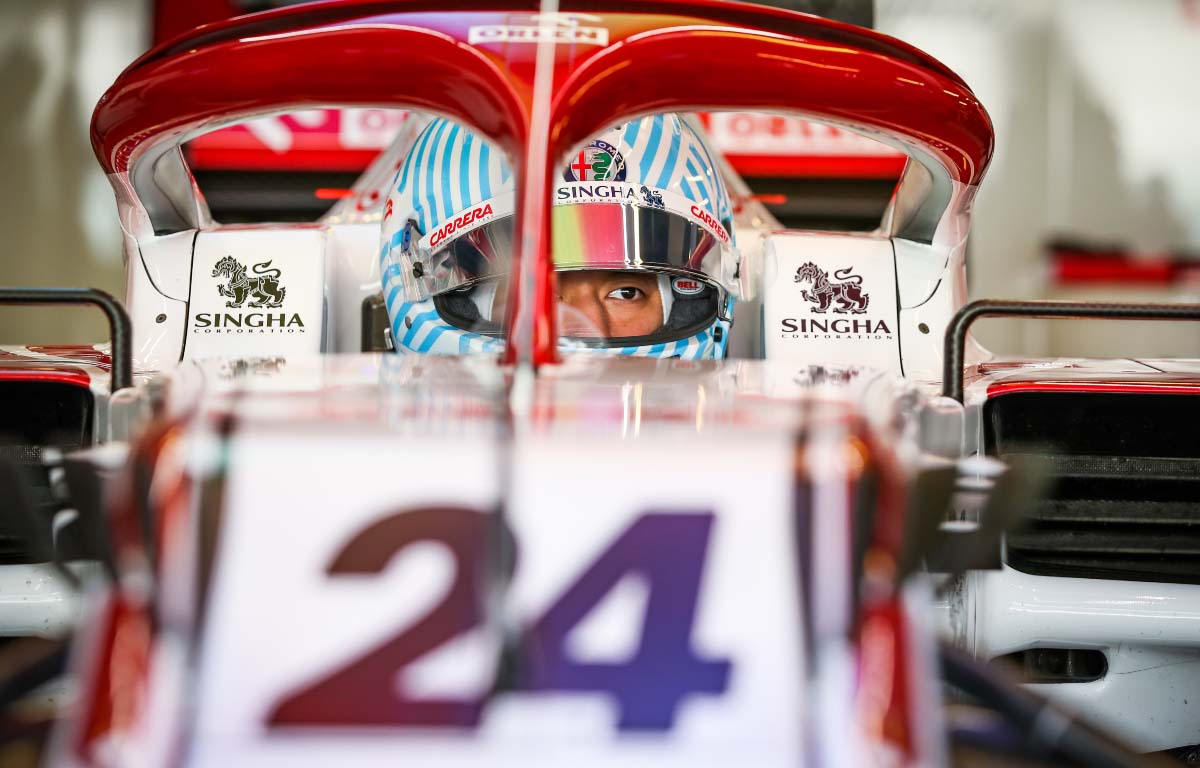 Guanyu Zhou is keen to show his skills on track in Formula 1, after earning a seat at Alfa Romeo for 2022.
Zhou will make his Grand Prix debut in Bahrain next month alongside his experienced team-mate Valtteri Bottas who joined the team from Mercedes over the winter.
It was Antonio Giovinazzi who was forced aside for Zhou, with the Italian racer putting the decision down to money.
Alfa Romeo have indeed spoke of the value that having Formula 1's first Chinese driver does for sponsorship income.
Of course, Zhou is not joining the Swiss team without any racing pedigree, he claimed four race wins in Formula 2 during 2021, and back in 2019 was the first recipient of the Anthoine Hubert Award for best rookie.
So, he wants to eliminate his 'pay driver' tag by proving his ability on the grand stage of Formula 1.
"I can't influence what certain people think. In my opinion, I showed in Formula 2 that I have what it takes for Formula 1," Zhou said in an interview with Blick.
"I won races there and competed for the title. Now it's up to me to show my skills in Formula 1 as well. I can't wait for it to start!"
A few words from @GuanyuZhou24 to celebrate Chinese New Year! 🎇🐅#ChineseNewYear pic.twitter.com/3db05MmztQ

— Alfa Romeo F1 Team ORLEN (@alfaromeoorlen) February 1, 2022
Born in Shanghai, China, Zhou moved to Sheffield, England in 2012 to race in a more competitive karting environment.
The early stages were tough, but Zhou persevered and now has been rewarded with a seat in Formula 1.
"I moved to England in 2012. Everything is different from China," he explained.
"It's difficult to settle in because first you have to learn the language to understand anything at all. It was also hard from a sporting point of view, because the level on the race track is much higher in Europe. I had to learn a lot.
"It was especially complicated at the beginning, because the results I was hoping for didn't come immediately.
"And another thing…I lacked a role model from China who could have shown me the right way to Formula 1.
"No one from my country had gone this way before, my family and I had to find the right path ourselves. It was more of a rollercoaster ride than a constant bath of happiness. I really had to make a lot of sacrifices to get into Formula 1. My parents are now very proud that I achieved my goal.
"In China, it is very difficult to get to where I am now. I had to chase this dream with full commitment at a very young age. My risk of not making it to Formula 1 was 80 percent.
"I always had to prove myself in Formula 4, Formula 3 and Formula 2, I had to win races and race for the title."
The Chinese driver, who is the only rookie on the grid in 2022, wants to pick up his first Formula 1 points in the upcoming season.
"In my first year, I first want to really arrive in Formula 1 and then score my first World Championship points."
PlanetF1 Verdict
Zhou wants to eliminate his 'pay driver' tag
Guanyu Zhou wants to remove his pay driver tag and show his ability in F1.