Guenther Steiner: 'Nonsense' FIA calls show 'there is a lot of margin to do better'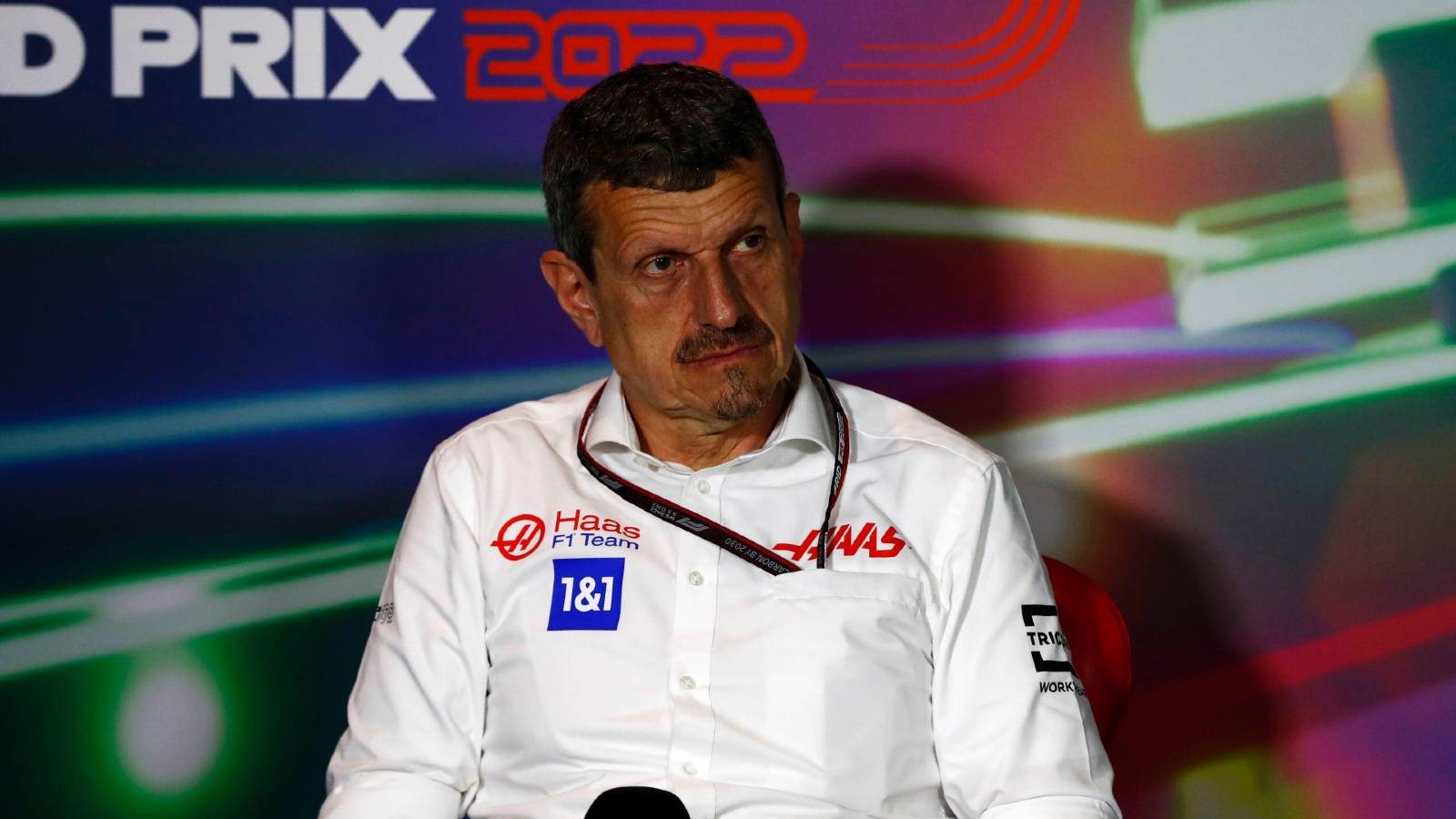 Guenther Steiner has spoken out about the "complete nonsense" surrounding the black-and-orange flag calls which plagued Haas in 2022, which shows there is still room for improvement in FIA race control this season.
Haas were hit by three calls into the pit lane with the so-called 'meatball' flag last season, which denotes car damage that needs to be fixed before it can be deemed safe to continue to run in races, such as loose bodywork.
The FIA underwent changes before the beginning of last season after the departure of former race director Michael Masi following the controversial conclusion to the 2021 campaign, with Niels Wittich and Eduardo Freitas selected to rotate the race director role last year.
But given the FIA's admission there had been an "overreaction" on its part to some decisions taken last season surrounding the use of the black-and-orange flag, the Haas team principal takes that as a sign that the governing body's mission to improve is not yet complete.
"There is still a lot of work to be done, in my opinion," Steiner told Motorsport.com.
"It's not like everything is sorted now. I think in race control, there is a lot of margin to do better.
"We saw in the last races [of 2022] there were some decisions taken which I think need to be addressed."
PlanetF1.com recommends
How Fernando Alonso had an immediate impact from day one at Aston Martin
Lewis Hamilton car collection: Take a closer look at his insane private garage
Top 10: The drivers with the highest win percentages in F1 history
Steiner believes his team "got affected badly" by the calls to the pit lane which came their way last year, dubbing them "complete nonsense."
The team protested against Fernando Alonso being allowed to continue in the United States Grand Prix without the black-and-orange flag being waved at him for a loose wing mirror, following his collision with Lance Stroll.
This protest was upheld by the FIA and it eventually dropped the Alpine driver out of the points come the race finish but was later overturned due to Haas missing the deadline. Steiner said the appeal was nothing personal against Alonso in particular, rather to show off the "flawed" rules which he feels had gone against Haas last year.
"This is not how it should be," Steiner said. "We got penalised, and then they changed the rules. Nobody else ever got penalised, and the rule was changed.
"[The Austin protest] was on principle: your system is flawed because the rules are not the same for everybody, and I think how it was handled from race control was not good."