Guenther Steiner applauds Nico Hulkenberg's P10: It's so nice to be here with two good drivers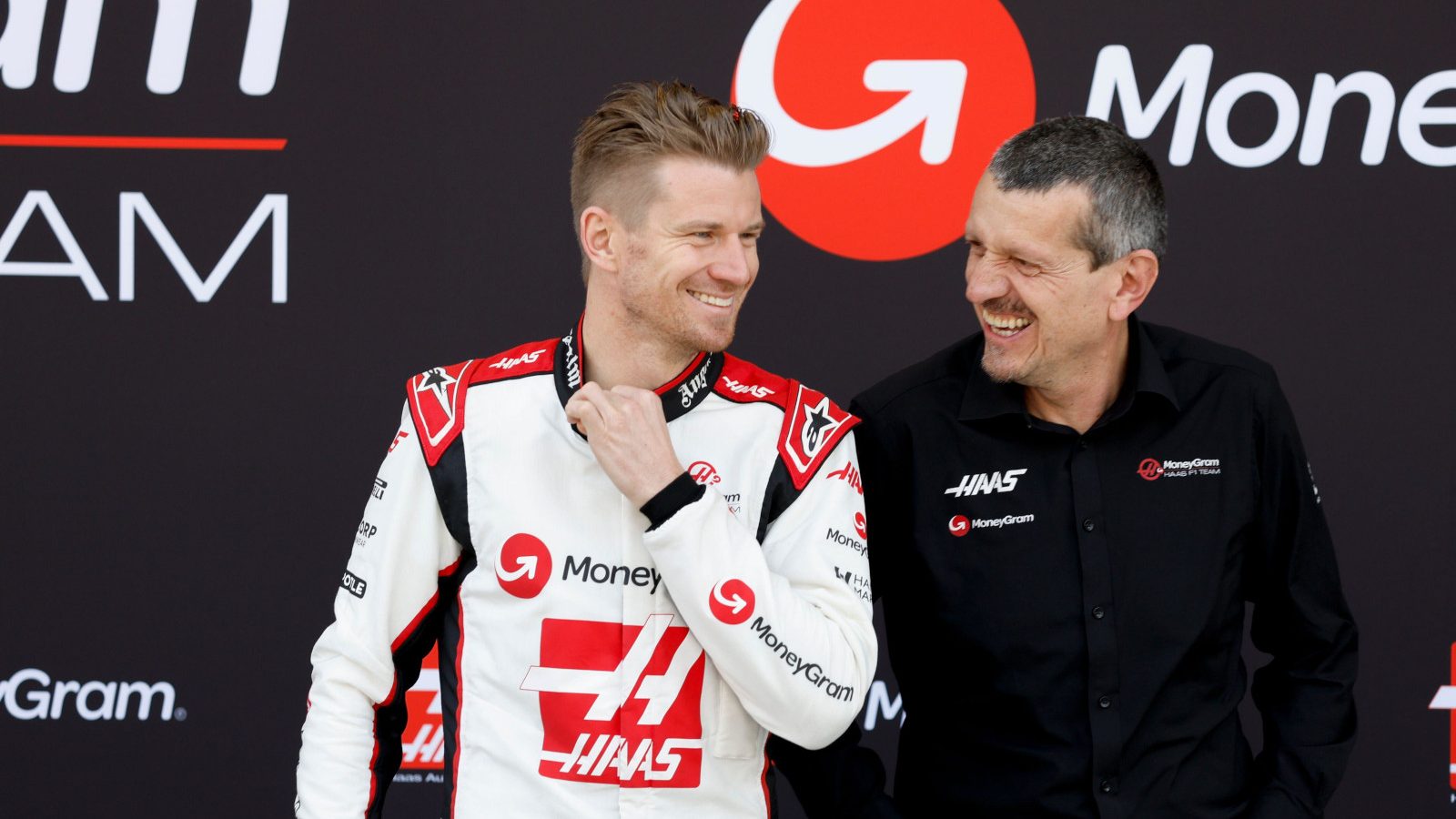 Securing a top-ten starting position for the Bahrain Grand Prix with new signing Nico Hulkenberg, Guenther Steiner says it's "so nice" to have "two good drivers" at Haas.
For the second year in a row Haas have a returning driver on the payroll, the team bringing Hulkenberg back into Formula 1 having done so with Kevin Magnussen the year before.
But while Magnussen had been out of the sport for a year, for Hulkenberg it's been three years since he last had a full-time drive. There was no sign of that on Saturday as he took to the Sakhir circuit for his first qualifying as a Haas driver.
The 35-year-old made it into Q3 but alas had to settle for tenth place as he lost his fastest lap time for exceeding track limits.
But declaring that wouldn't "ruin" his day, he later told Sky Deutschland: "You saw it a bit yesterday and could read that things are working out quite well with Haas and me and that we are quite competitive there.
"That feeling was confirmed in Q1. I have a pretty good feeling about the tyres and the car."
But, he acknowledges, "qualy is qualification, Sunday is the endurance test. The race will be a challenge.
"We've analysed and optimised a few things, so we'll find out how much it's worth and where we stand. I'm getting ready for a tough fight and a long race."
The first step in that will be coming through the first lap without incident.
"It's important to survive the first lap," he added and to at least "stay where you are.
"As a comeback race, it's just important to get the kilometres into the bank account in order to gain experience. And to use that for the next few weeks and to grow from it learn."
PlanetF1 recommends
PlanetF1 recommends
Winners and losers from 2023 Bahrain Grand Prix qualifying
'Bummer' for Kevin Magnussen: 'Looks like' VF-23 better suited to Nico Hulkenberg
Qualy: Max Verstappen starts his title defence with pole, Ferrari make tactical tyre call
Hulkenberg's Q3 appearance is, even though it's only the first race of the season, a sign that this season Haas could have two strong drivers on the payroll.
The German out-paced Kevin Magnussen by seven-tenths in Q1, the Dane admitting he had some "work on my side to find the switch. The car has potential, he's showing that today. So just got to find that on my side."
Team boss Guenther Steiner is loving it.
"Absolutely," he said. "I've just said to my chief engineer it's so nice to be here with two good drivers, it just suits us perfectly."
Even Ralf Schumacher, the uncle of former Haas driver Mick Schumacher, conceded Hulkenberg did a great job on Saturday.
"Super performance," said the former driver turned pundit. "Coming back with the few test drives.
"The car seems to suit him, and the other way around. You can't start any better. He did a great job, showed his team-mate that he's back."