Guenther Steiner: We need to carry Mick, but we need somebody to carry us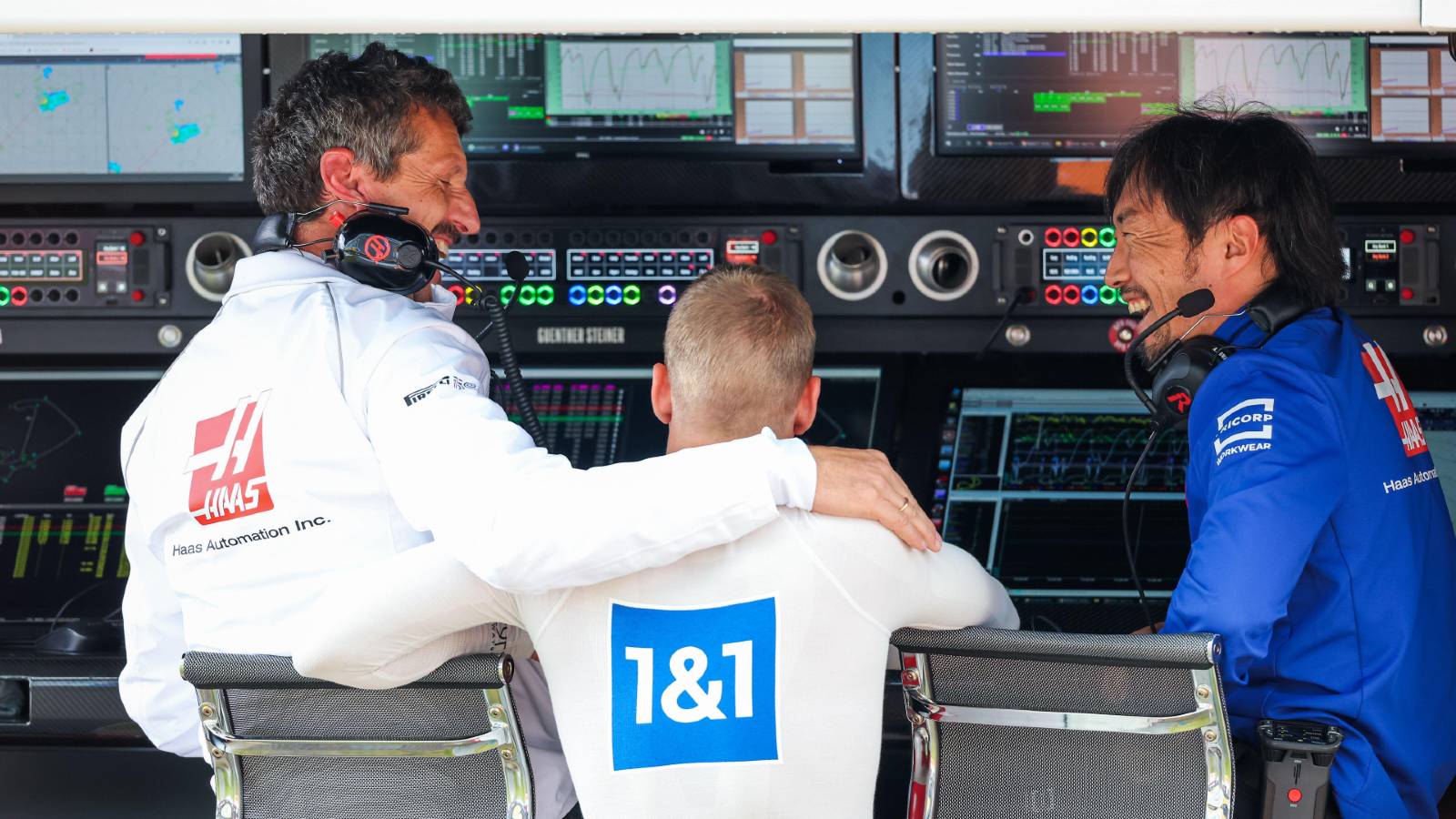 Dropping Mick Schumacher in favour of Nico Hulkenberg, Guenther Steiner says Haas need a driver who can "carry" the team, not one they have to carry.
This weekend's Abu Dhabi Grand Prix marks Schumacher's final race with Haas, the team announcing on Thursday that they won't be renewing his contract.
It brings to an end a difficult two years for the German driver, who recorded more big crashes than he ever did top-10 results.
That led to team owner Gene Haas declaring him to be an expensive driver as he was costing them more money than he was bringing in with his results.
Schumacher's seat will go to Hulkenberg, the 35-year-old back on the grid in a full-time role after three seasons as Aston Martin's super sub.
Over the course of the three years Hulkenberg made four starts and scored in two of them.
As such, Steiner believes in the former Renault man he has a driver who can carry the team, rather than need to be carried.
"We are the youngest team and the last two years we lost a little bit of our momentum, you know, when the pandemic came and so on," Steiner explained on the F1 Show.
"So it's how can we bring the team back where we want to be like in '18, and maybe '19, which was better than the last two years.
"You know Mick did a good job but we need to carry him and we need somebody to carry us a little bit.
"We waited a long time because it wasn't clear that decision and we wanted to make sure that next year we don't regret that we make a quick decision and the market our way.
"Nobody really picked it up so we wait a little bit longer than you do normally.
"But I think this is the moment, the best we can do for the team to move up again to where we really want to be."
Hulkenberg's return next season means Haas will have one of the oldest line-ups on the grid as the 35-year-old will partner Kevin Magnussen, 30.
The Dane made his comeback with Haas at the start of this season, replacing the axed Nikita Mazepin, and immediately began scoring points.
Although that petered out as the season progressed, he managed six top-10 results in grands prix and scored in every one of the three sprint races.