How 'rock star' Guenther Steiner crashed Haas website for four hours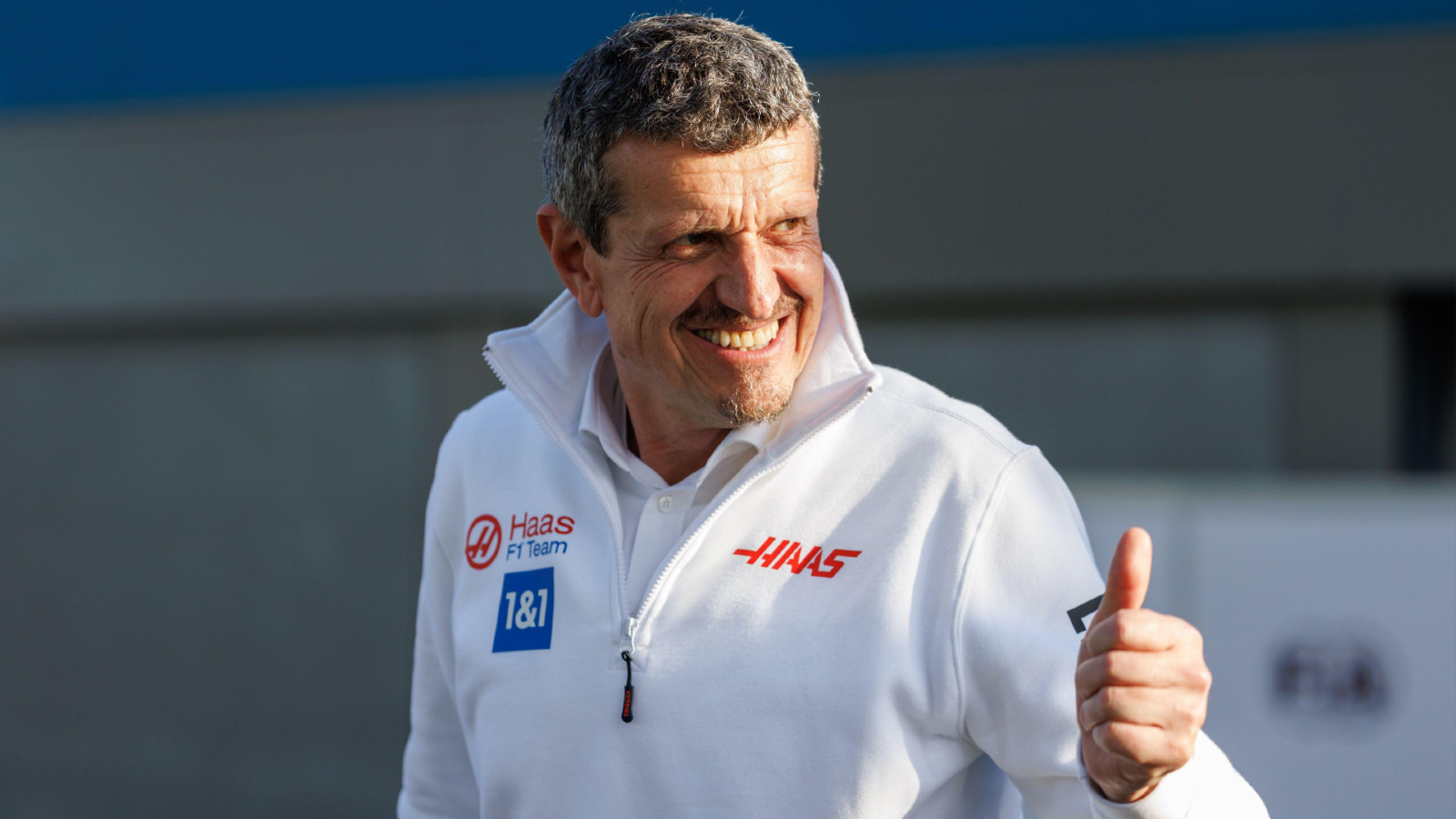 Guenther Steiner has discussed his unexpected status as the 'rock star' of F1 team principals – and how a rush for his merch caused a website to crash.
Although Toto Wolff and Christian Horner are much more used to basking in success, Steiner surely outstrips them for popularity when it comes to Netflix docuseries 'Drive to Survive'.
One particularly memorable episode had the Haas boss reflecting how easy it was for his team to go from looking like "rock stars" to a "f***ing bunch of w*****s".
Such did the Italian's profile soar as a result of his 'Drive to Survive' appearances that Haas produced a range of merchandise in commemoration of Steiner's most memorable quotes.
Unsurprisingly, the no-nonsense 57-year-old insists he did not go looking to become such a celebrity – and explained during the Beyond the Grid podcast how his popularity had caused an IT issue for the official merch supplier.
"I don't mind it, but I didn't work for this," said Steiner about his 'rock star' tag. "It's not something you try to do. What I try to do, to run a racing team, [is] get as competitive as possible.
"And this just happened. I can't say without me doing anything but I didn't do it on purpose to get there.
"It's difficult to explain because people [say] 'you must know'. I never think about it, it just happens.
"How does it happen? I don't know, it's one of those things in life – you do your job, people like it, a show comes along, they film you and that's it, here we are."
Steiner explained what happened with the branded merchandise, the sales of which left nobody at Haas in any doubt about what a cult figure he had become.
"The team decided, not me," he said. "They told me 'Guenther, we are gonna make T-shirts with a few things you are saying on [them] and see if we can sell them.
"It's not me personally that gets any profits from it. Obviously in the beginning they didn't print tens of thousands of it and they sold out I would say in a day or so.
"They even told me the company which is doing all our merchandise and our team clothing, they put it on their website and the website crashed for four hours!
"The owner of it came to me, it had never happened to him. I said 'I don't know how it really works', so I had no idea what it means.
"But it's good for the team."
Read more: Mick Schumacher's cagey response over working relationship with Guenther Steiner