Guenther Steiner sets deadline for underperforming Kevin Magnussen to save Haas future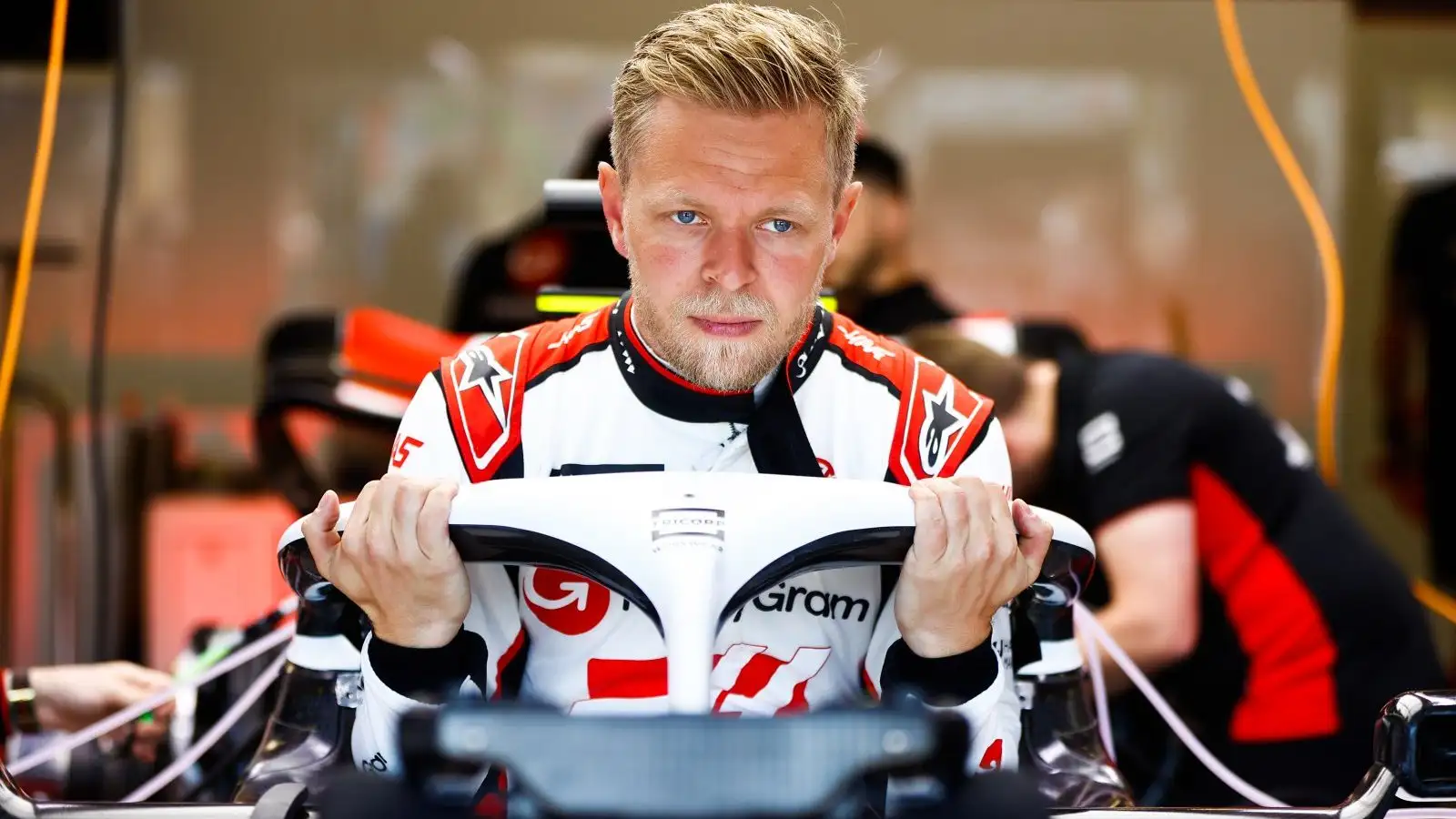 Guenther Steiner says he will leave it another five races before thinking about Kevin Magnussen's future with Haas.
Magnussen is three races into the final year of his current F1 deal which he signed just moments before the 2022 season. But while his first campaign back was a success, he has struggled to replicate that form so far in 2023.
The Dane has scored just one point, leaving him 17th in the Drivers' Standings, and having been forced to retire in Q1, he faces a challenge to add to the tally in tomorrow's Azerbaijan Grand Prix.
Steiner is keen to avoid a Mick Schumacher-style contract saga but said he will give it at least another five races before thinking up his driver line-up.
"I always said last year that I would have loved to have set the drivers earlier, but we wanted to give Mick the chance to show what he can do," Steiner told the Mirror. "Hopefully this year we can confirm what we are doing before the summer break because it's not nice from my point of view.
"People ask and I answer – that's fine – but it's also the work behind it and the team not knowing what they need to do. Hopefully we can get a confirmation of our driver line-up for next year earlier than we did last year.
PlanetF1.com recommends
Toto Wolff identifies where Ferrari made 'outstanding' difference against Mercedes
Lando Norris laments missing out on P4 to Carlos Sainz
"I want to at least give another five races to see where we are and then start to think about it."
Haas could be without both of their current drivers come 2023 with Nico Hulkenberg's deal also set to expire at the end of this year, although Haas do have the option of extending the German's contract by a year.
In terms of Magnussen's drop in form, Steiner said "he just needs to get it done."
"We all know what Kevin can be doing but we all need to be pushed," Steiner said "Kevin is not in a happy place at the moment, being behind Nico. In qualifying he is not happy. He is happy for the team and he knows the car is there for him to be able to do it – he just needs to get it done.
"I'm pretty sure that he can get it done. He's got the talent and he did it before, he just needs to step up and get everything out of it that's there.
"It's much easier having an experienced team-mate who you can look at and say, 'How is he doing that?'. They get all the data from each other and they can see it. And it shows that he cares."