Steiner: Schumacher/K-Mag swap wouldn't have worked
Mick Schumacher felt Haas should have done the switcheroo between he and Kevin Magnussen in Austria, but Guenther Steiner disagrees.
The help of DRS behind Magnussen was helping Schumacher to keep Mercedes' Lewis Hamilton at bay, although the situation changed when Schumacher fell out of DRS range.
Requesting Haas tell Magnussen to ease off and make DRS available again, Schumacher's wish fell on deaf ears, Hamilton then making the overtake in the closing stages and securing P8 on the grid for the Austrian Grand Prix.
Schumacher was not a happy bunny post-sprint, making it clear he and Magnussen should have been swapped around, believing his pace was superior.
However, team principal Steiner did not agree that would have been the correct solution.
He said the DRS situation had been discussed before the sprint, with Magnussen and Schumacher both told whichever driver had it, if they were together on the track, would believe they were faster because of its benefit.
So if the swap had have taken place, suddenly Magnussen would have been faster while Hamilton would have been given a golden opportunity to sneak past both Haas drivers.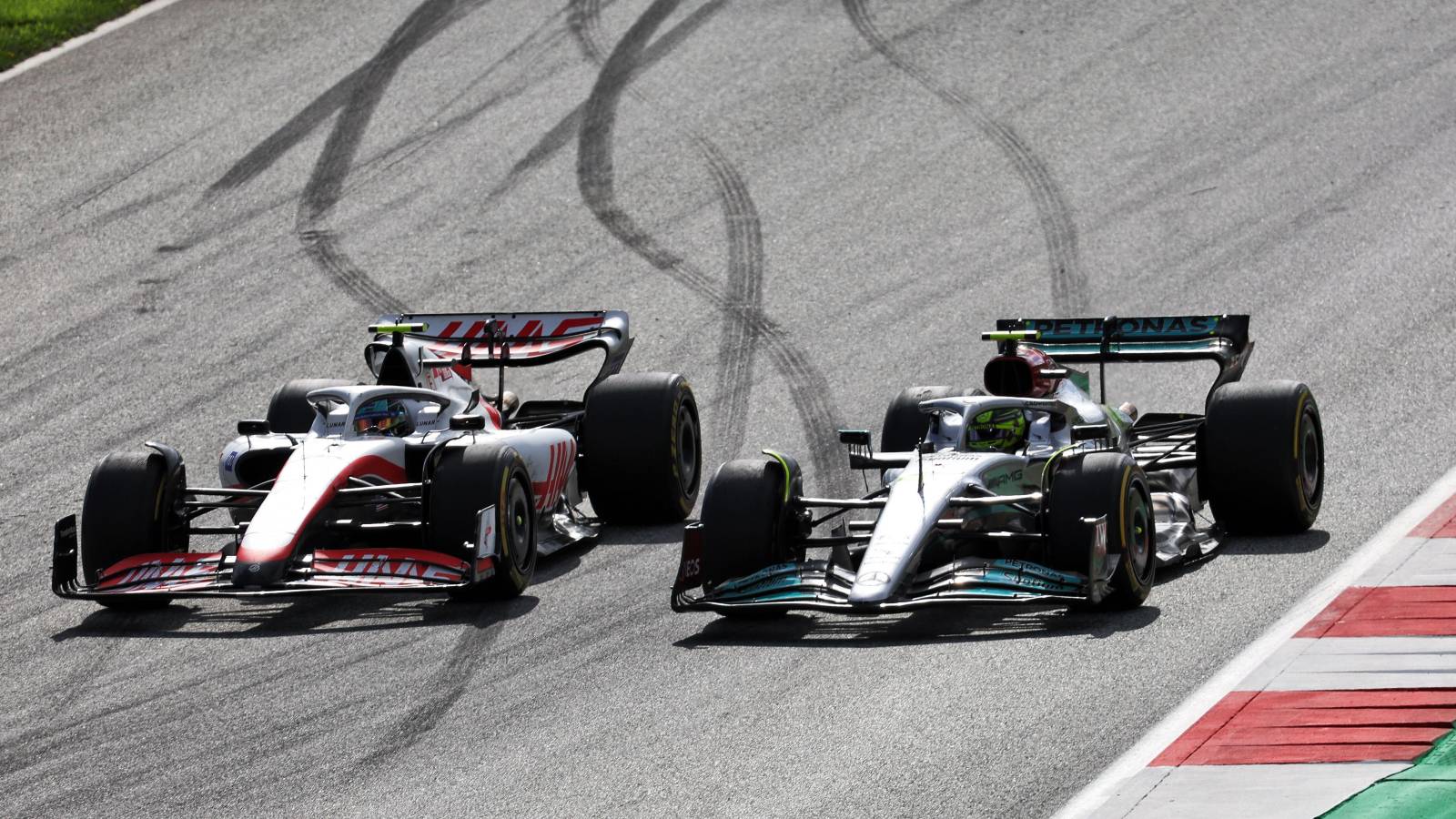 "We knew pretty well what was going on, we knew where we were, and to get points for the team we had to do what we did and it was the right thing to do," Steiner told reporters.
"It wouldn't have worked because he (Schumacher) wasn't faster – you are faster because you are in DRS.
"We spoke about this before the race and I explained to them it will be that if you can come out after the start behind each other the second one thinks he is faster, because you are 0.9s of a second faster because of the DRS effect.
"That doesn't make you faster, because as soon as you go in front the other one is 0.9s faster, then as soon as you let someone by, with Lewis so close he would sneak by as well and then get us after!
"We monitored everything and we did the complete right thing because otherwise we would have gone out of the points with both cars, or maximum maybe only achieved one point."
By virtue of finishing P7, Magnussen collected two points, taking him to 18 for the season so far.