Steiner will not 'micromanage' Mazepin/Schumacher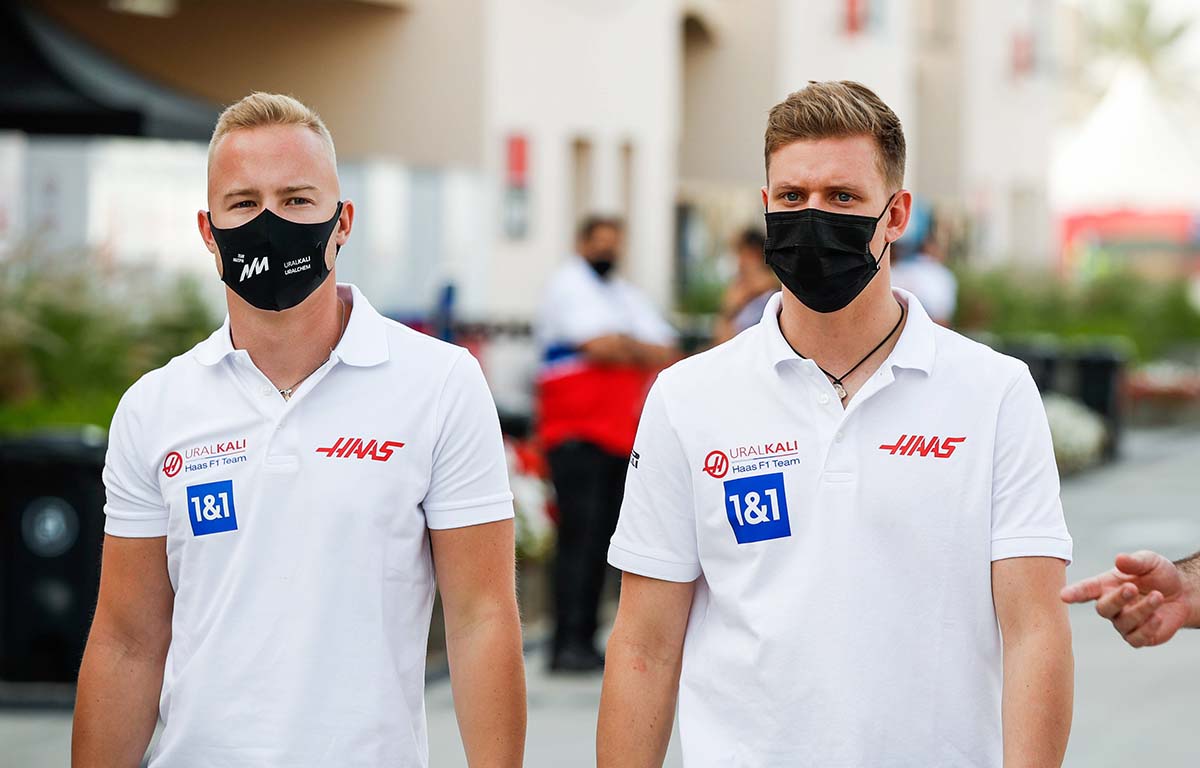 Haas principal Guenther Steiner will not "micromanage" Nikita Mazepin and Mick Schumacher, but will step in if he needs to.
The American outfit took a risk for 2021 in hiring an all-rookie line-up of reigning Formula 2 champion Schumacher and Mazepin.
Managing a pair of drivers with no prior Formula 1 experience is challenging says Steiner, but he prefers to let the engineers work with them, rather than getting involved himself.
"It is quite a big challenge. Formula 1 is a very difficult sport, but we knew the challenge, therefore there's no big surprise," he said when asked if he had perhaps underestimated the task at hand.
"We decided to do this, and we need to get through it. I just try to see it that the drivers feel comfortable – I don't try to micromanage them. They have their engineers and they need
to work with them on a day-to-day basis, or more accurately on an hour-to-hour basis, not with me.
"For sure though, in the beginning, I will be well-informed what is happening and try to see where I may need to intervene. I'm not doing the job myself; I've got good people working for the team which know how to do the job better than me.
"I just observe what is happening. If there's a problem I'm there to ask what it is and then I see if I need to do something."
The opening race of the season in Bahrain saw Haas adrift at the back of the pack, but it was an especially difficult weekend for Mazepin who spun twice during Q1 and then crashed out on the first lap.
Steiner said that for both Mazepin and Schumacher it is vital that they continue to get laps under their belts.
"The performance of the team and the car – we know what that will be. So, the expectations were not high, at least results-wise. I think the two drivers did a good job over the course of the
weekend," he said.
"Obviously, in the race Nikita spun out and damaged the car, and Mick spun once too – but the whole weekend for them was a learning phase. We need to do more of it, and as many laps as
possible, with all that we'll be fine.
"It was one weekend from 23. We need to get better and better, work on getting more laps in, and keep learning – that's the mission."
Back to Italy this week for… 😉 pic.twitter.com/ChQYplrMw5

— Haas F1 Team (@HaasF1Team) April 12, 2021
Check out the Haas collection via the official Formula 1 store
Next up for Haas is the Emilia Romagna Grand Prix at the Autodromo Internazionale Enzo e Dino Ferrari, often referred to as Imola.
This iconic venue returned to the Formula 1 calendar last season and Steiner said the information collected there in 2020 will still be useful, while he is glad that both Mazepin and Schumacher will now get another chance to improve their experience levels.
"It's mainly useful in the car set-up. Even if the cars haven't changed a lot, they have still changed with the aero regulations, so there is a difference," he said when asked how useful the recent knowledge of the circuit is.
"It's always good to have been at a race track. Everything you know, and what you've learned, it's all useful. The more you've been the better it is.
"For sure it will help the team and our rookie drivers."
Follow us on Twitter @Planet_F1, like our Facebook page and join us on Instagram!