Guenther Steiner on DTS rants: We shouldn't go too deep into it to analyse my mental state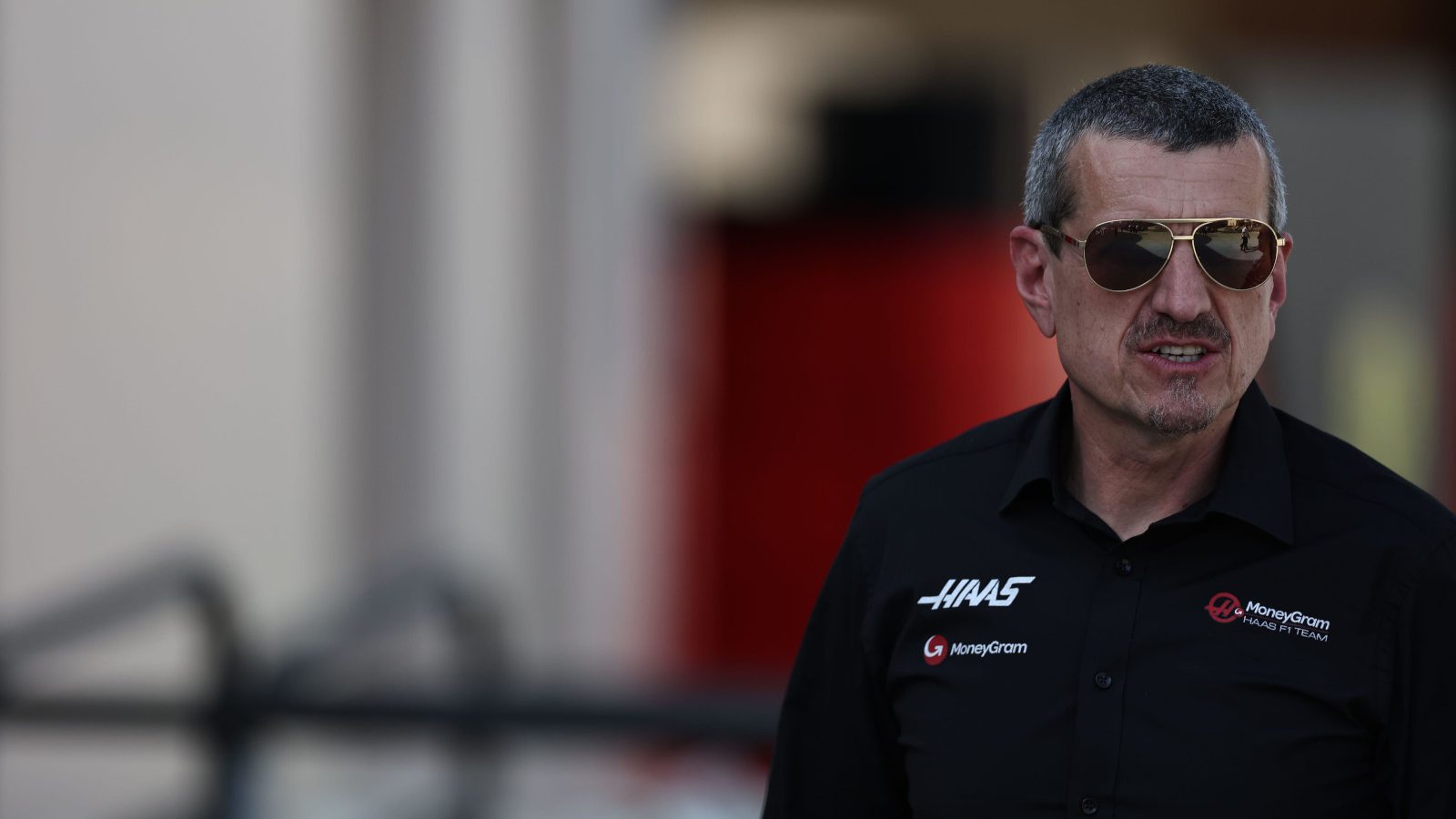 Raging about Mick Schumacher after his two big crashes last season, Guenther Steiner says things are "said in the moment" and fans needn't "go too deep into it to analyse my mental state".
Schumacher was dropped by Haas at the end of last year's championship, Steiner informing him on the eve of the season finale that his services were no longer required.
It was the end of a different two-year partnership, Schumacher the golden boy in his first season with Haas when he partnered Nikita Mazepin only to fall from grace when he struggled to match Kevin Magnussen the following season.
Additional reporting by Thomas Maher
That, according to Steiner, played a role in his Jeddah qualifying crash with the team boss left raging on the phone to team owner Gene Haas, the moment caught by Netflix.
"It is f***!" said the Italian. "Between half a million and a million I would say. F****** hell.
"Gave him a year to learn and what does he do in the second race? He f****** destroys the car just because the other one is faster."
As one can imagine Schumacher's Monaco crash also didn't go down well, with Gene Haas speaking "dead man walking area".
Steiner replied: "If he doesn't pull his trousers up, he will be soon."
Aired on Drive to Survive in an episode entitled 'Like Father, Like Son?' some fans weren't impressed with Steiner and accused him of 'bullying' his driver.
While he's already defended that to RTL, saying "we don't need to do bullying, because after all he was our driver", he admits some times things are said in the heat of the moment.
"I didn't watch it [Drive to Survive] but I made the comment," he told select media in Bahrain including PlanetF1.com's Thomas Maher. "In the heat of the moment I sometimes say things, but then you think back a few hours later.
"Obviously Drive to Survive shows the world the most tricky moments and that's what the show needs to do.
"I mean what was said was said, I didn't think it would make it, but it was decided not to take it out because we have nothing to hide this. .
"It is what it is. I'm not ashamed of it.
"As I said I can explain it as in the heat of the moment in the races you say of things I wouldn't say now, for example.
"Things like this happen in racing so we shouldn't go too deep into it to analyse my mental state."
PlanetF1.com recommends
Could a move to Aston Martin or Ferrari await Lewis Hamilton if Mercedes 'stay like this?'
Bernie Ecclestone claims Red Bull would have taken 'more care' of Mick Schumacher
Mick Schumacher confirms there is interest in bringing him back to F1 grid
He also reiterated that he hasn't had contact with the driver barring a brief hello during testing.
"I saw Mick, I think it was during testing," he said, "and I said hello but I haven't seen him since."
Schumacher was replaced by 35-year-old Nico Hulkenberg for this year's championship, Steiner saying he's happy to have "two clean drivers" on the payroll after last year's crashes.
"Absolutely," he said, "that is why we took Nico because of his experience.
"Obviously, Mick we didn't envisage that he'd crash this much last year because he had already a year before so that was not in our plans to have this much crashes but it happened.
"But now in this position, it's a lot easier. They can still crash, they cannot say they will not, but the chances if you look at their history, their are two clean drivers.
"Obviously both of them have crashes but it's not like it happens a lot with them."
Ironically Hulkenberg recorded his first bit of crash damage at the season-opening Bahrain Grand Prix, the Haas suffering front wing damage in the first lap melee as he collided with Esteban Ocon.