Guenther Steiner calls on FIA and Red Bull to stop cost cap row dragging on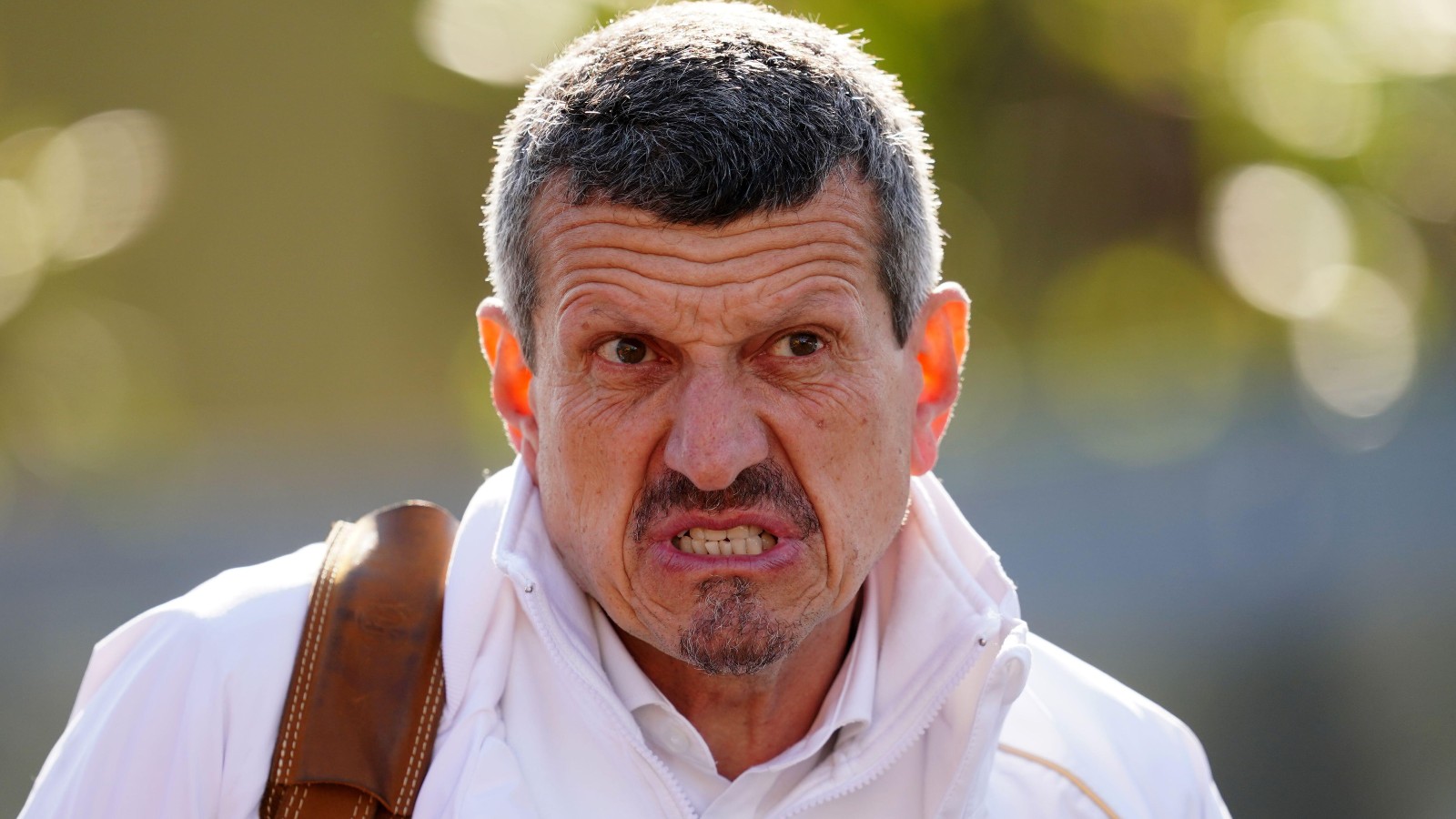 Haas boss Guenther Steiner wants the FIA and Red Bull to come to an agreement soon so Formula 1 can move on from the cost cap saga that has dominated headlines over recent weeks.
The world of Formula 1 is still waiting to find out what the punishment will be for Red Bull after the FIA deemed that they had exceeded the 2021 budget cap with what is classed as a 'Minor Overspend'.
That 'Minor Overspend' has been widely reported to have been in the region of $1.8million, with rival teams up and down the paddock calling for the governing body to severely punish the now double World Champions of 2022.
Talks between the FIA and Red Bull are set to resume this week following another delay to proceedings, this time out of respect for the sad passing of Red Bull's owner Dietrich Mateschitz.
During the team principals' press conferences in Austin, Steiner has urged the FIA and Red Bull to put this matter to bed.
"We need to move on with this and find the right level of punishment, which is not too lenient and then also think about how we avoid in the future that we are discussing such a thing for," Steiner said.
"It shouldn't take nine months. If you look at the sport, at the moment, why we are where we are is because part of the budget cap came in place. There's a lot of interest out there, a lot of fans come: 440,000 people in Austin over the weekend, and then we discuss a budget sentence on a budget cap for nine months.
"We need to come up with better solutions to this and all together and then I think the FIA at some stage needs to make a penalty, move on.
"I have no idea what it will be, and I'm not the judge, and I don't want to give a penalty, what is right and what is wrong but I think we need to sort this case out, that we are not keeping on talking about it, and in future have a regulation in place."
Steiner pointed out that the FIA are quick to punish teams who break other rules, so the cost cap breach should not be in any different in his eyes.
He said: "If you're underweight with the car you know what you're going to be done, you're going to be excluded, then you don't do it.
"There needs to be this philosophy behind it, breaching the budget cap, that there is a clear fine with it. If you consume too much fuel, there is no leniency.
"You're not going back to discuss it for six months. You get it at the end of the race. So I think that is the most important thing that we get quickly over it and it's now down to the FIA and Red Bull to find an agreement with what they want to do."
FIA should not rush cost cap decision despite increasing pressure
If there is one thing the modern world lacks these days, it's patience. Everything needs to be instant and not a second after.
While it's completely natural and understandable for Guenther Steiner to say he wants this matter dealt with once and for all. This specific breaking of the rules is much more complex than a car being underweight or under-fuelled.
Those are black-and-white cases and, yes, you can strongly argue the cost cap falls into that category, too. But, with the cost cap system still in its embryonic stage and couple that with Red Bull's continued defiance that they have not broken the financial limit, there are clearly some grey areas in between that the FIA need to resolve so scenarios like this do not happen again.
This is a huge issue for the FIA. Their ultimate decision if they and Red Bull can enter into an Accepted Breach Agreement is the first real defining moment of the cost cap system.
A punishment too lenient and that could potentially open the door for more 'Minor Overspend' breaches in the seasons to come from other teams who feel it may actually be a worth risk taking.
A punishment that Red Bull feel is too harsh, considering they believe they have done nothing wrong, could see this case go all the way to the FIA's International of Appeal and increase the period of hostility in the paddock and continue to detract away from what is happening on the track.
As great as it would be to turn full attention back to actual Formula 1, the FIA absolutely needs to get the decision right. If it takes more time than we all would like it to, then so be it.
Read more: Alfa Romeo demand sporting, not financial, penalty for Red Bull cost cap breach