Steiner: Fight with whatever means, as long as it is fair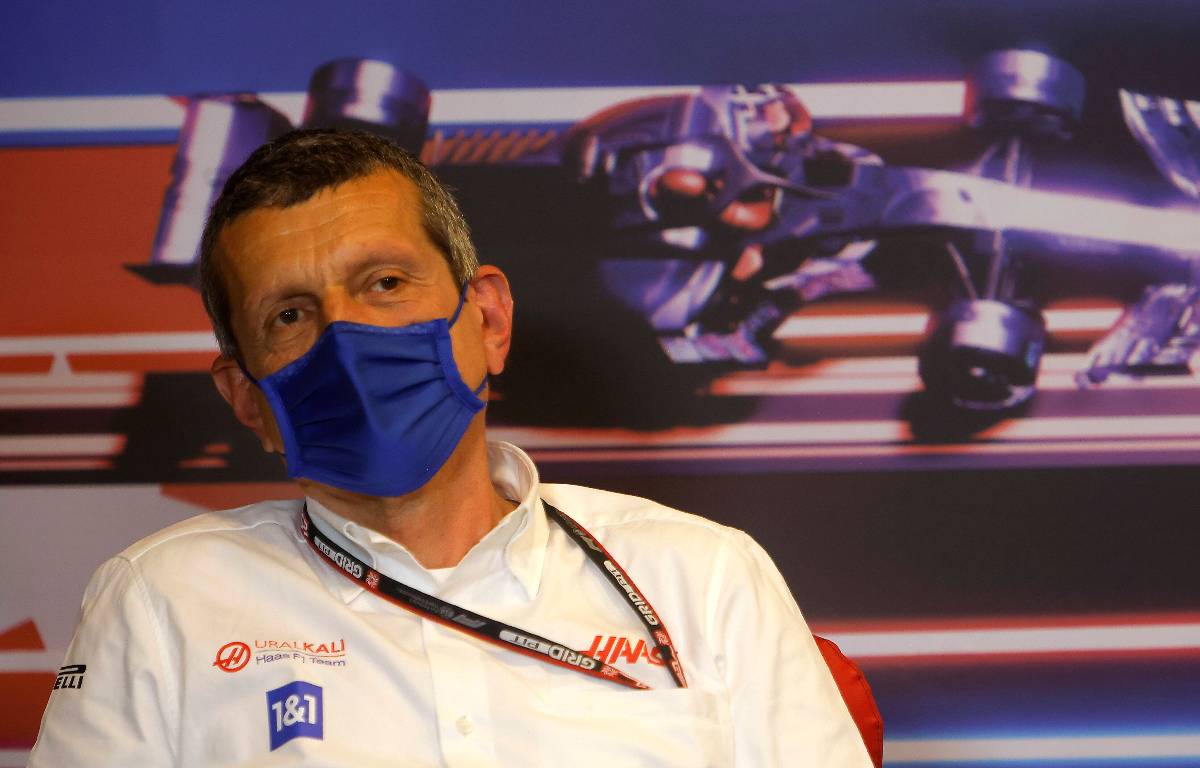 Guenther Steiner has no issues with Red Bull or Mercedes' behaviour in this year's title fight, as long as it "doesn't get unfair".
Red Bull and Mercedes have been fighting one another on and off the track since the season-opening Bahrain Grand Prix, and it is not going to let up until the final lap in Abu Dhabi.
Max Verstappen is leading the Drivers' Championship by eight points ahead of Lewis Hamilton with Mercedes five points up on Red Bull.
The fight has become all the more contentious – and controversial – as the season has progressed, both teams going to the FIA to ask for clarification about various parts of the other's car.
Asking for clarification being the polite way of getting the FIA involved when one feels the other team is cheating but without accusing them of doing so.
Mercedes complained about Red Bull's front wing, Red Bull complained about Mercedes' rear wing, Red Bull asked for a right to review Hamilton's British Grand Prix penalty, Mercedes asked for the same for Verstappen's lack of a penalty in Brazil.
Steiner says he has no problem with all of that as long as at the end of the day, it remains fair.
"We fight with everything that is possible," he said in an interview with Sport1.de. "It's all about the World Championship title.
"Whatever means are used, as long as it doesn't get unfair, I have no problem with that.
"That makes it interesting and keeps the season exciting."
👀 Max Verstappen will be crowned world champion in Saudi Arabia if… #F1 pic.twitter.com/YjvggDMMpZ

— Formula 1 (@F1) November 22, 2021
Such is the battle between Verstappen and Hamilton, separated by eight points, that it is likely to go down to the very last race, if not lap, of the season in Abu Dhabi.
The two protagonists could, depending on the result of the next race in Saudi Arabia, even arrive at the Yas Marina circuit tied on points although Verstappen would be P1 by virtue of having more race wins.
But while momentum is with Hamilton after two dominate wins in Brazil and Qatar, Steiner
"I think Max Verstappen. He's not a World Champion yet.
"Lewis is still hungry but already has seven titles. That's why I think: Verstappen has that little bit more motivation."
After seven years of Mercedes domination, the team claiming a record-breaking seventh successive championship double in 2020, Red Bull could also end the Brackley squad's run in the Constructors' Championship.
Red Bull are five points behind Mercedes with a maximum of 88 points still available.
Verstappen vs Hamilton, how close the title battle really is
The World Championship battle is closer than ever as Max Verstappen and Lewis Hamilton look ahead to the final two races of the season.