Guenther Steiner fumes: Basically we got done by the officials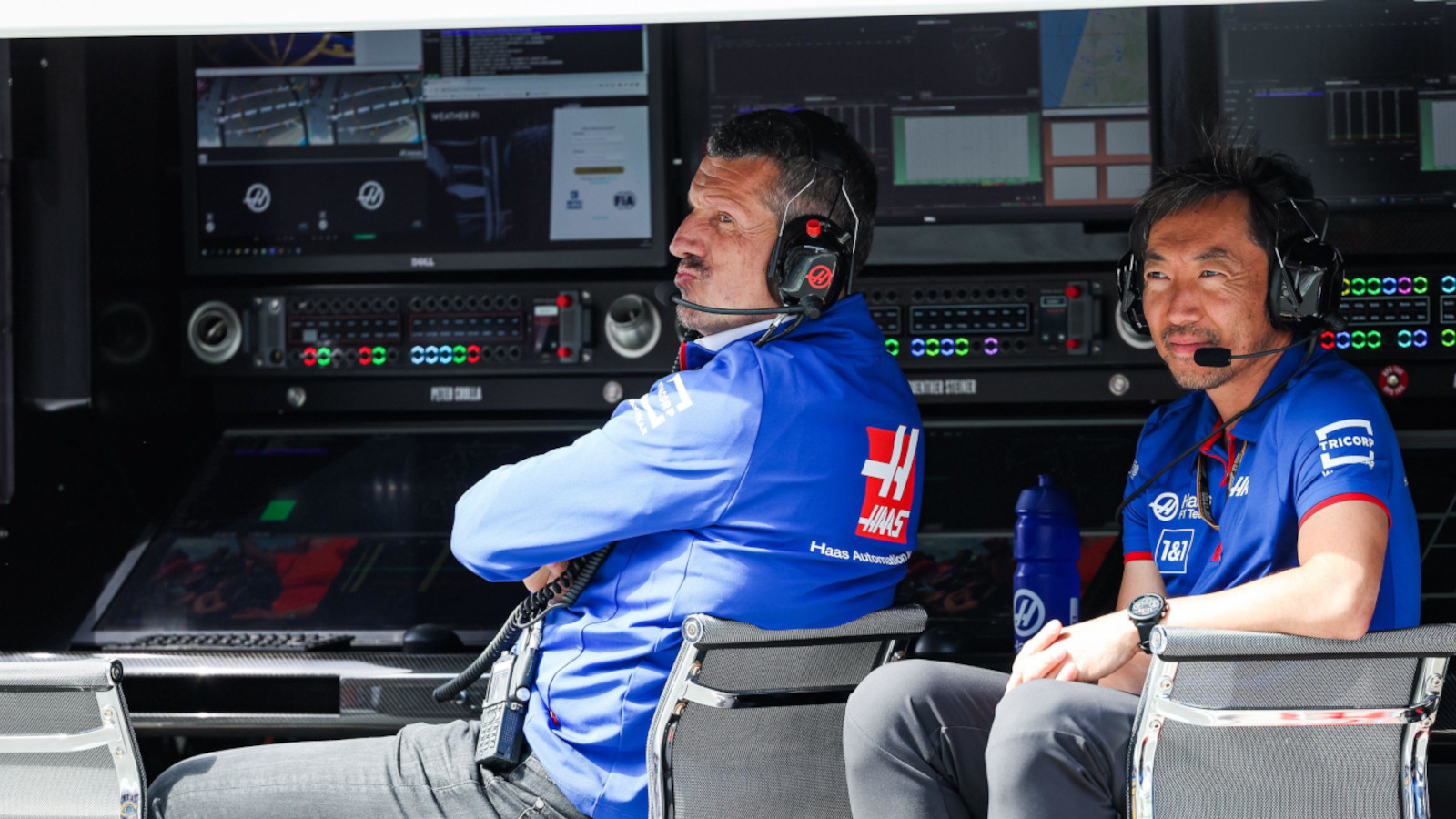 Guenther Steiner was left fuming with the Monza race stewards and race director, declaring they had done Haas in by not finishing the Italian Grand Prix under green.
Mick Schumacher was running P12 on lap 46, the Haas driver on much fresher soft tyres compared to the two ahead of him, Esteban Ocon and Zhou Guanyu, both drivers on old hard rubber.
However, a lap later his charge was cut short when Daniel Ricciardo's McLaren broke down on the side of the track, the Safety Car out as a crane was needed to clear his car.
It turned out to be a bit of a process as initially the marshals tried to push the McLaren to safety, but with it stuck in gear a crane was called for.
As the laps ticked by, Schumacher and Haas dreamt of a Safety Car restart in which he could attack those ahead but it never happened, the race director running out of laps to restart the race as per the regulations.
Steiner was not happy.
"I don't think I need to say anything," he said, quoted by Motorsport.com, before raging "basically we got done by the officials".
Schumacher also believed he could have scored points but conceded safety comes first.
"Possibly," he told Sky Deutschland. "We'll never find out.
"If it's the decision for everyone's safety, of course we respect that."
Schumacher crossed the line in 12th place, the German unable to add to his points tally but he did at least impress his team boss.
"Considering how little track time he got this weekend and what our expected pace looked like here, he did a fantastic job," said Steiner.
Schumacher covered just nine laps in all three practice sessions, having given his VF-22 to Antonio Giovinazzi for FP1 and then suffering car troubles in FP2 and again in Saturday's final practice.
The under-fire driver was also happy with his performance, Haas having gone into the Monza weekend suggesting the track would not suit their car at all.
"Better than expected," he declared. "We had more pace than we thought.
"We knew we were better in the race, but being able to keep up and race with the medium tyres for so long was strong for our strategy. We then went on the soft tyres and we had so much more pace in the car than the others. It was very nice."
"Unfortunately," he added, "we are not taking anything [from the race] with us."
Neither could Kevin Magnussen, the Dane's diffuser damaged when he was rear-ended by Valtteri Bottas on the opening lap.
Racing incident I guess? Magnussen reacted to the cars ahead and Bottas was way too close to him so… pic.twitter.com/HHyHh50Z5V

— Pelé (@Pelzeri_) September 11, 2022
Bouncing over the chicane as a result, Magnussen was then hit with a five-second penalty for cutting a corner and gaining an advantage.
"Kevin had an incident at the start where he got shoved off and his diffuser was damaged," Steiner said.
"He got a penalty because he couldn't stay on the racing line, but with the rear wheels up it's difficult to stay on the racing line – I don't think the penalty is appropriate."
Although Haas remain P7 in the Constructors' Championship, they are now just one point ahead of AlphaTauri after Pierre Gasly finished eighth on Sunday.
Read more: Lewis Hamilton makes Abu Dhabi jibe after Monza Safety Car controversy
Read more: Conclusions from the Italian GP; a win for Max Verstappen and Nyck de Vries