Steiner puts a target on Alfa Romeo's back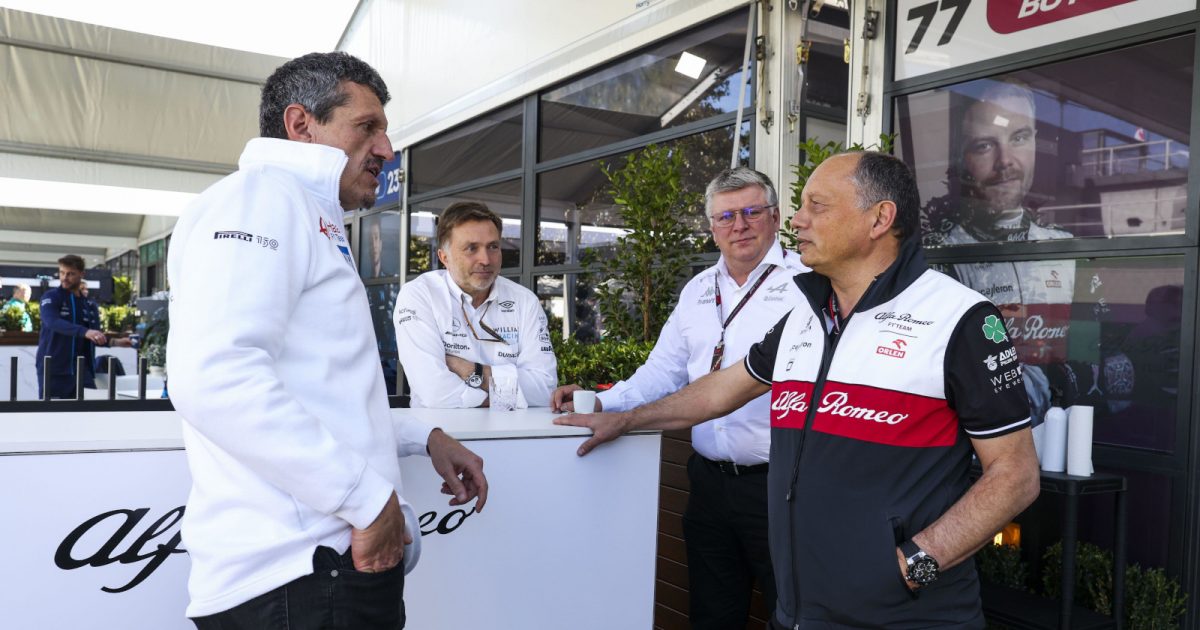 Guenther Steiner has put a target on Alfa Romeo's back, in hoping Haas can climb even loftier heights after their recent return to form.
After a lean spell of five races in which they failed to score a point, Haas are back on song and reproducing their early-season promise.
The British and Austrian Grands Prix both resulted in double points finishes as Kevin Magnussen and Mick Schumacher finished in the top 10 at each venue, the latter finally getting off the mark after 31 failed F1 attempts to do so.
Those points were not chicken feed either because they finished sixth and eighth in Austria, and thus the American team are now seventh in the Constructors' Championship with AlphaTauri, Aston Martin and Williams behind them.
It is something of a surprise Haas are ahead of the first two named of that trio on pre-season expectations, when Williams and Alfa Romeo were considered the more likely direct rivals for Steiner's squad.
Alfa Romeo are 17 points further up the ladder, but certainly the performance level Haas have shown of late suggests that deficit could be bridged in the second half of the campaign – especially with substantial upgrades coming to the VF-22 at the Hungarian Grand Prix just before the summer break.
"I don't want to get ahead of myself but if we can keep seventh, or to end up sixth – it would be nice," Steiner said.
"I think anything above sixth will be very difficult because the other teams are very good and they are a little bit far ahead.
"If we can keep going as we are, obviously we will not have perfect race weekends like the last two with both cars scoring points, but we just need to keep working hard and maybe we can achieve sixth.
"First of all, we need to make sure we stay seventh."
As Steiner alluded to, Haas cannot afford to simply assume everything will continue to go as swimmingly as it did for the team at Silverstone and the Red Bull Ring.
"I think we have to be careful about getting too over-enthusiastic for the next races, so we are not thinking this will keep continuing easily – this is very hard work from a lot of people," said the Italian.
"We will do the best we can and hopefully we can get some more points and have quite a relaxed summer break."
Mick Schumacher and Haas voted most improved by PF1 readers
Mick Schumacher and Haas are putting together some impressive performances.