Steiner: Fighting Ferrari for P13 meant nothing
Guenther Steiner has insisted that Haas vying with Ferrari at the Belgian Grand Prix meant little to him – because no points were at stake.
Ferrari's fall from grace plummeted to a new low at Spa where they were barely even a midfield team, instead competing against Haas, Williams and Alfa Romeo at the back of the pack.
Sebastian Vettel and Charles Leclerc finished P13 and P14 respectively, having occupied the reverse positions on the grid. Leading Haas finisher Romain Grosjean took the chequered flag one place and less than two seconds behind Leclerc, who overtook the Frenchman late on.
But Haas team principal Steiner took little comfort from running so close to the works constructor who provide his outfit with their engines, simply due to there being no tangible reward on offer.
"Obviously you get a little bit of satisfaction out of it, at least you race something," said Steiner – whose team have collected only one World Championship point so far this season – quoted by Motorsport.com.
"But to be honest, nobody is coming here to try to beat someone for 12th or 13th position. That's not why you come here.
"When you are out there on Sunday and you race someone you feel excited about it. But when you think about it, you are really doing something which isn't very satisfying, beating somebody who is struggling as well in the moment.
"I don't get any satisfaction out of that."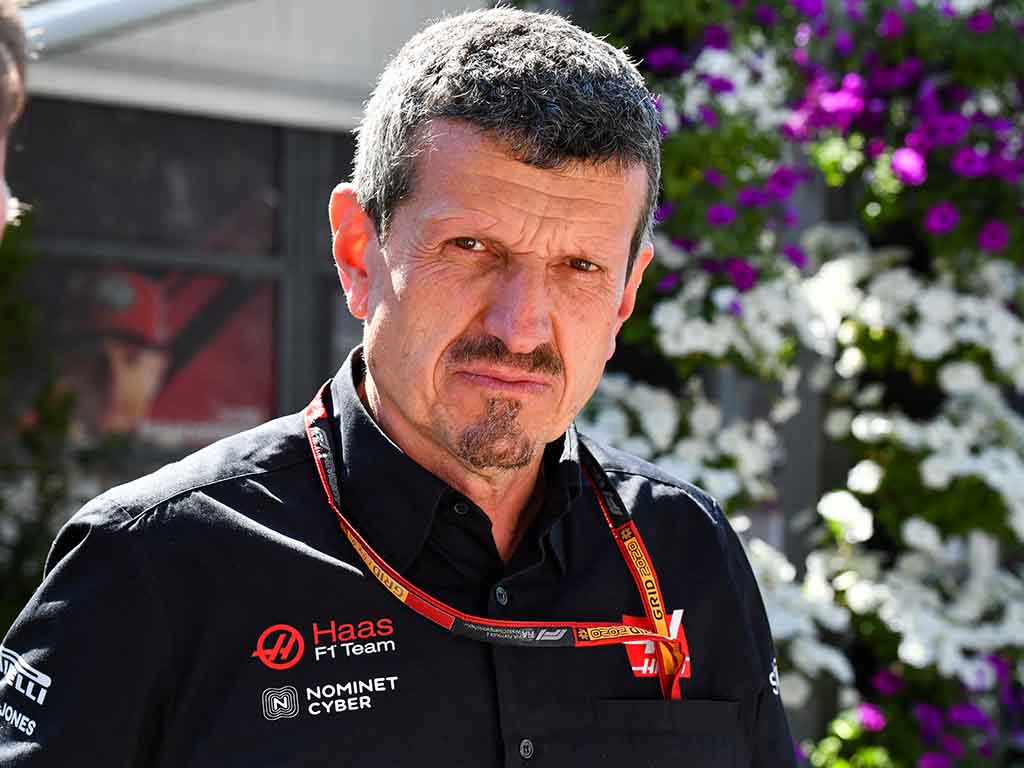 Get your hands on the official Haas 2020 collection via the Formula 1 store
Steiner said the speed deficit of the Ferrari-engined cars at Spa did not come as a surprise to him.
"No, not really, over the last six races we knew roughly where we were," he said. "What we didn't exactly know was how big it would be. We experienced that feeling already last year, so we are a little bit used to it.
"There is no new power coming, the car will stay the same as well. It will be deja vu I guess at Monza. I don't know Mugello too much but I think it's less power-sensitive. That will be fantastic.
"For sure Monza will be a big challenge. We go into it knowing that and we just try to do our best the whole weekend just to get the best out of whatever we have. That's what we need to do in this position."
Asked about prospects for the 2021 Ferrari power unit, Steiner said he had posed the same question himself.
"The clock is running because this year we can't do anything about the engine," he added. "I don't know exactly where they are for next year. I know they are working on it because you can imagine I ask that question every day, every hour.
"I don't have a definitive answer and it's difficult to be the spokesperson for something you are not in control of. I just relay messages.
"They are working hard on it because they know it needs to be better. I think the only way to find out will be when we go back on the track next year."
Follow us on Twitter @Planet_F1 and like our Facebook page