Steiner thinks honesty wins with Haas workforce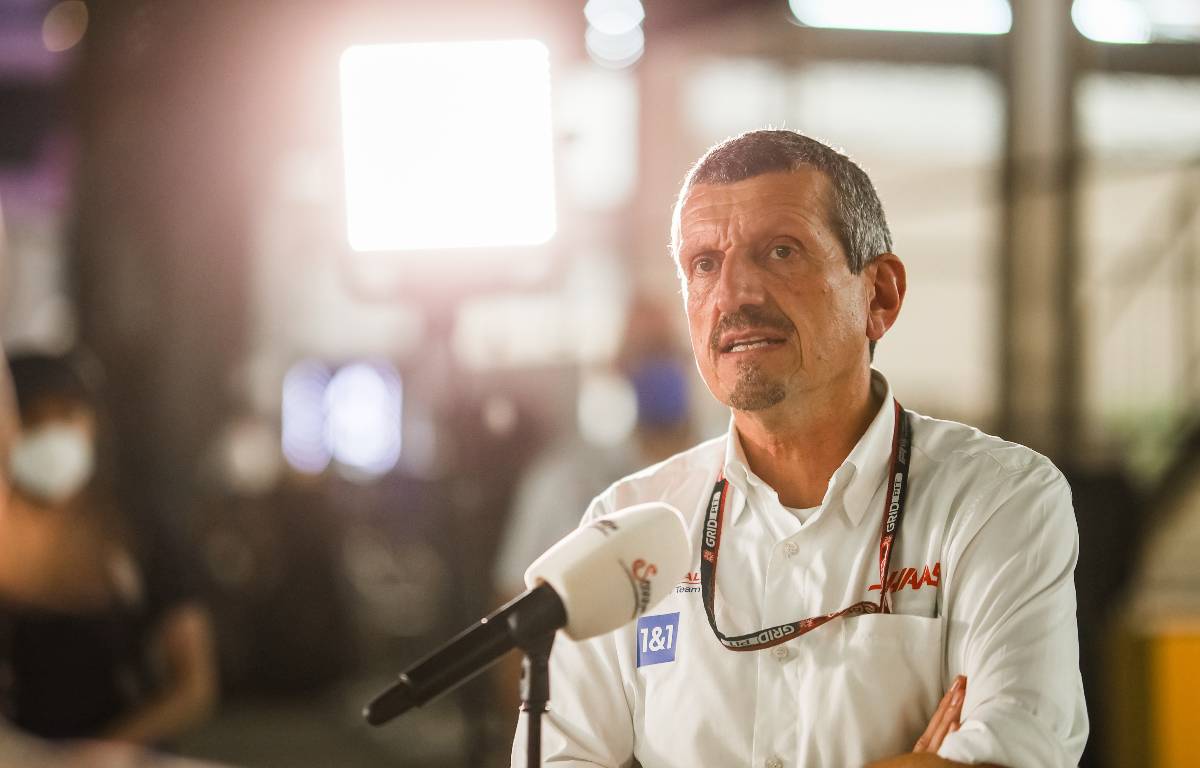 Guenther Steiner says fronting up about Haas' modus operandi has been the best way to stop the team's staff from becoming disillusioned.
Haas suffered a demoralising 2021, qualifying and racing at the back of the pack throughout the whole season and their two rookie drivers, Mick Schumacher and Nikita Mazepin, ended up without having opened their F1 points accounts.
Certain members of the Haas staff decided they were better off out of it, and to try and keep the most valued personnel it was revealed that main sponsor Dmitry Mazepin, Nikita's father, was planning to introduce a loyalty scheme to reward those who stick with the team through thick and thin.
But in terms of motivating the workforce, Haas team principal Steiner kept pushing the message that 2022 ought to see a substantial improvement because all of the developmental focus was placed on creating a car that will be much more competitive when the sport's new regulations kick in.
Therefore, the poor 2021 results were only to be expected – and that is what Steiner has been telling the staff, with the anticipation of brighter times ahead.
Guenther answers more of the questions you sent us!

(And yes @MercedesAMGF1, the door did get fixed 😄)#HaasF1 pic.twitter.com/1oe5jfld1x

— Haas F1 Team (@HaasF1Team) December 24, 2021
Answering a question during a video on the team's Twitter account asking how he keeps the team motivated, Steiner said: "By just giving them the confidence [of] what is in the future and explaining why we are where we are, because I can explain it and I did it publicly. And if you can explain it, people believe in you.
"Obviously some people are not patient enough to wait for the turnaround, but most of them are so it's a good thing. There is not a lot of talk needed, it's just an understanding.
"Obviously they get a little bit down sometimes and then I speak with them and explain to them 'we will be back'.
"We had a great day in Abu Dhabi the last race and I said 'guys, you can still do it, it's not like you have unlearned how to go racing, when we have a better car we will be back'."
Steiner is maintaining the "cautiously optimistic" approach he has adopted regarding the team's prospects for next season.
"The goal is to pick [up] points next year," added Steiner. "I think as a team we are still there, we can still do it. We had points last year, we just didn't have any this year for good reasons.
"But I think the team is ready. Hopefully the car will be strong. Everything looks good at the moment with the development.
"The one thing I don't know, and I don't think anyone knows, is how good the opposition is.
"But looking at it, we sometimes fight with people at the moment with a two-year-old car. We didn't make any points, but we fight at the end and that makes me feel we can do it next year."
Haas suffer uninspired Abu Dhabi GP
Mick Schumacher was the only runner for Haas, with Nikita Mazepin out due to a positive Covid test.