Steiner jokes: Haas still hoping to be on pole position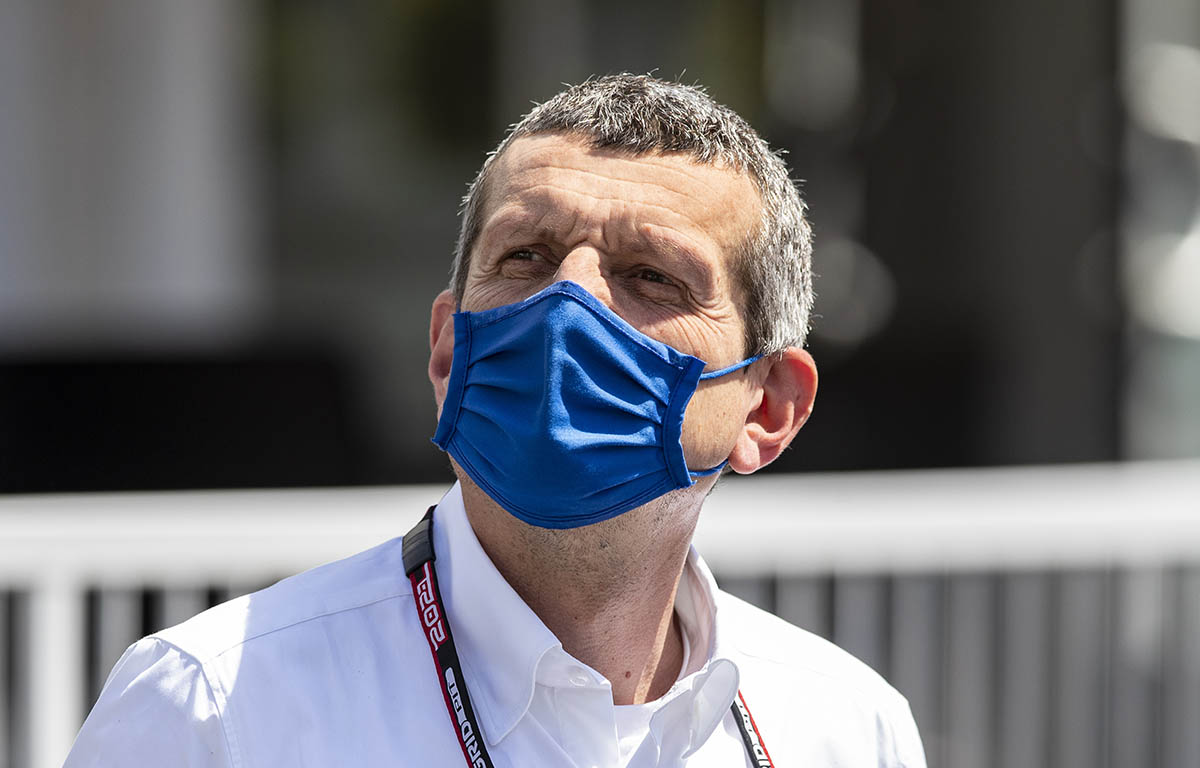 Guenther Steiner certainly hasn't lost his sense of humour this season, joking that Haas are still hoping to be on pole position.
Haas have been in a league of their own throughout the 2021 campaign, unfortunately for them it just hasn't been a very good one as they are, by some distance, the slowest team on the grid.
As a result, positive signs have been very few and far between but, with the end of the season in sight, Haas have recently had some small reasons to be cheerful.
At the United States Grand Prix, Mick Schumacher and Nikita Mazepin started in the lofty heights of P16 and P17 respectively due to engine penalties for Sebastian Vettel, Fernando Alonso and George Russell.
And, although Schumacher and Mazepin would soon fall back to their usual racing positions, Steiner is still seeing the positives of his rookie drivers collecting some valuable experience in defending during wheel-to-wheel combat.
Furthermore, given the high frequency of engine penalties at this late state of the season, Steiner and the Haas (jokingly) have their eyes set on the front row of the grid at the remaining races to come.
"We're still hoping that at some stage with everybody having to change their engine, we will end up on pole position!"

Guenther Steiner may have lost the will to live this season, but at least he hasn't lost his sense of humour 😄 #F1 pic.twitter.com/yTYf9h4WPT

— PlanetF1 (@Planet_F1) November 2, 2021
"It is a very good thing for our drivers that this is happening at the moment, so they're not always starting last and second last, or at best, 17th and 18th," Steiner said in Haas' Mexican Grand Prix preview.
"It's a little bit more forward.
"We're still hoping that at some stage with everybody having to change their engine, we will end up on pole position but I think we're running out of time for this year!
"Starting in these positions trains them more for next year, when we hope to start from these positions by our own means, with a better performing car.
"It's a big opportunity for them to learn and take stuff in, as every time they do one of these starts, they learn a lot about how they have to behave and how to get the best out of it."
Mexico kick-starts a gruelling triple header on the F1 calendar with Brazil and Qatar to follow in the immediate weeks to come.
But Steiner is also hopeful that the Haas crew will be able to get through the challenging schedule in good spirits, especially knowing that they can quickly tick off more races before the season is finally over for them.
"Three races is very tough on everybody but it's part of it now," he added.
"If the demand is there, as we saw in Austin, we need to fulfil this demand and try to provide the show for the fans. If they want it, we need to be there when they want it.
"It's tough but it's also a period of time you get used to in some ways, and I think we'll go into that at one stage and it will be normal.
"We will adjust and always do our best for our employees to make it as comfortable as possible.
"We keep morale up, which I think it is now, as we can all see the end of the season and we're all looking forward to the 2022 car.
"That's the biggest motivator at the moment over the last five events."
Reliability concerns for Haas ahead of Mexico
Haas had reliability issues at the US GP.