Guenther Steiner has detailed how the failed US F1 team led to the arrival of Haas in Formula 1, where he now serves as team principal.
When Formula 1 opened up the grid to new entrants at the start of the last decade, US F1 were supposed to be one of the outfits taking Formula 1 up on that offer.
They were granted entry to the 2010 Formula 1 season, but work stopped on their cars and they ultimately withdrew before the season began. That was the last we saw of the team looking to become the only one based outside of Europe.
In those early stages team principal Ken Anderson had reached out to Steiner, who formerly served as Jaguar's team director from 2002-03.
"I knew this world," Steiner told Motorsport-Total.com.
"They were stationed 15 kilometers from my home, I was introduced to the team principal, Ken Anderson, because my company was supposed to do work for him."
The main investor behind US F1, Chad Hurley, later sought Steiner's help to guide the team into Formula 1, and although the US F1 project failed, as then Ferrari team boss Stefano Domenicali had warned, Steiner had actually held the idea of a Formula 1 team in his head "for a while".

"Stefano advised me not to continue with Hurley because he understood it wasn't a solid project," said Steiner.
"The idea of ​​a Formula 1 team was already in my head. I thought about it for a while."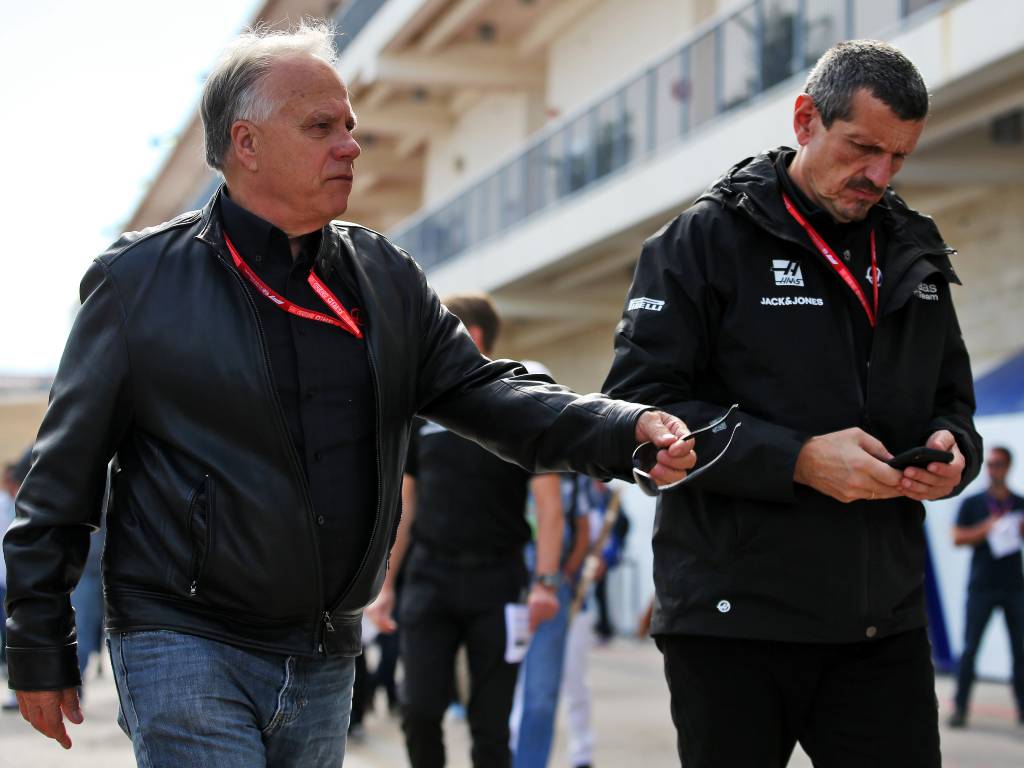 Check out the brand new Puma range on the official Formula 1 store!
What Steiner needed though was funds, and this time a plan to go with it that would ensure any new team he backed would be able to reach Formula 1 and be competitive, as the surviving 2010 newbies, Lotus, Virgin and Hispania, all failed to achieve before dropping out of Formula 1 after name changes and financial meltdowns.
Thankfully Steiner would find that perfect investor in Gene Haas, already well accustomed to the world of racing through his NASCAR team.
"After a while, I called Domenicali back and suggested a project that was structured so that we could have the car," Steiner continued.
"I then started contacting people from the racing world until I found someone who knew Gene Haas. And finally Gene was convinced and asked me to get him a license.

"It's always difficult at the beginning, but once you've found someone to fund the project, all you have to do is work to make it happen, do it well, and use the knowledge you have."
Haas would join the grid in 2016, and in 2018 went on to secure their best finish in the Constructors' Championship to date of P5.
Recent seasons have been far more of a struggle though with Haas slumping to P9 in the 2019 and 2020 standings.
But armed with an all-new line-up for 2021, consisting of rookies Mick Schumacher and Nikita Mazepin, Haas will be hoping to turn their fortunes around and start working their way back up the grid.
Follow us on Twitter @Planet_F1, like our Facebook page and join us on Instagram!