Steiner praises Haas staff for not giving up on 2021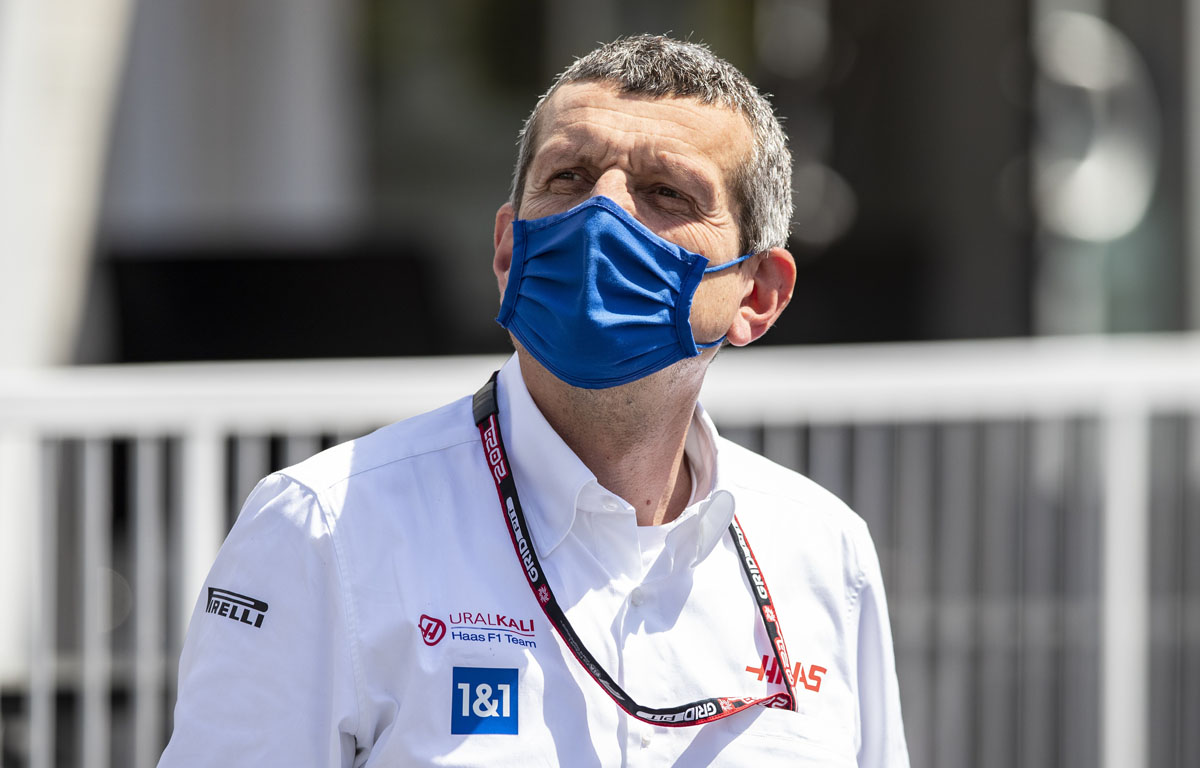 Guenther Steiner said he's "impressed" with his Haas team's attitude throughout a season to forget, and hopes for better in 2022.
Haas opted to not develop their 2021 car at all and, having already started the year with the least competitive car on the grid, they spent the year as Formula 1's perennial backmarkers.
The team principal said their longest-serving staff are aware of their previous competitiveness in midfield battles, and that has only served as motivation to get themselves back there.
He also highlighted the work the mechanics and engineers did to put themselves in as good a place as possible each weekend, despite knowing they'd likely hold the final two places on the grid at most races.
"I'm quite impressed how the guys kept on going," Steiner said, quoted by Crash.net.
⏪🇷🇺 A wonderful gesture from @nikita_mazepin at the #RussianGP back in September #HaasF1 pic.twitter.com/7yJhkW1N2K

— Haas F1 Team (@HaasF1Team) January 4, 2022
"Look at the results, in the end, there was never a giving up, you know, we knew where we end up, but we always keep fighting. Even if you are a tenth behind, you try to make it half a tenth and that's thanks to the guys.
"And they really kept on fighting because also there is, I would say, about 60% of the people which are here are here from the beginning of the team, so they know we can do it. And everybody wants to come back to go and get points again, fight in the midfield."
Steiner previously likened having two rookies at the team to having children there, given Mick Schumacher and Nikita Mazepin's inexperience at the highest level.
The difficulties on track will have been a tough experience for all team members, and the team boss said he remained realistic with his staff about how the season would unfold, but was full of praise for their resilience and their attitude.
"I wouldn't say it was easy, but I've got a group of people around me close to me who know what we are doing, you know, keep always involved and everybody does his job to get their own people which work for them going. That is what you need to do," Steiner elaborated.
"[There] is no point to go out there every race weekend and tell them how great everything will be because they don't believe you after a while, they are smart people, you know, they just need to see what you do in the back counts.
"And we never gave up, nobody in the team gave up ever. So that is the most important, and that keeps the team going. I don't have to keep it going. It keeps it going with this attitude."
Grosjean: "Haas were going nowhere"
Romain Grosjean has revealed he was finished with F1 from the first race of 2020.