Steiner reveals paltry state of Haas' swear box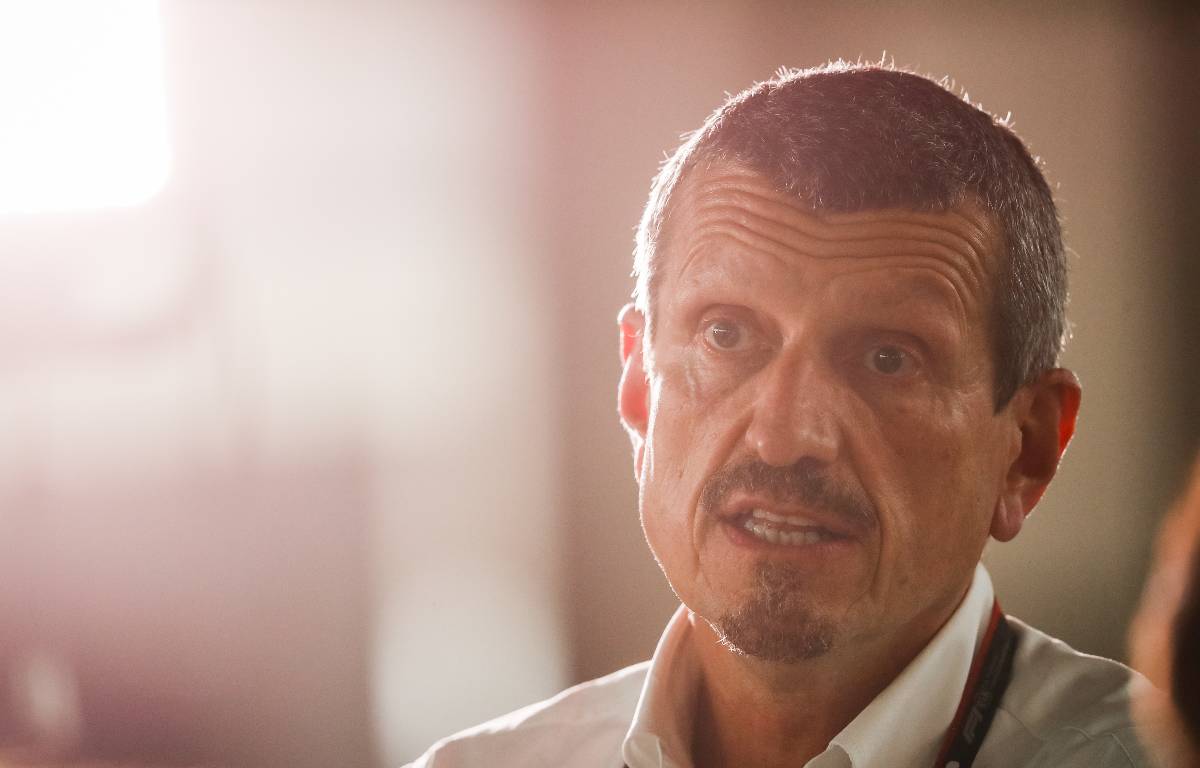 Guenther Steiner says the Haas swear-box coffers ran dry during a season in which the team chose to take the pressure off themselves.
Haas entered the 2021 campaign with low expectations as, combined with an all-rookie driver line-up of Mick Schumacher and Nikita Mazepin, they put all of their developmental focus on the new rules for 2022 and did not upgrade their existing car.
That made for a more relaxed environment than would usually be the case, and therefore kept the team principal's blood-pressure levels down – as well as the number of contributions to the swear box.
Steiner's colourful language has become his trademark, highlighted in the Netflix docuseries 'Drive to Survive' which featured some entertaining exchanges with the team's former drivers, Romain Grosjean and Kevin Magnussen.
In a social media Q&A session titled 'Ask Guenther: Part 1', the Italian was asked about how the swear-box funds were currently shaping up – and the answer was not very well, because there was not as much for Steiner to get wound up about performance-wise.
"This year it's running low because I didn't do a lot of swearing this year," said the 56-year-old, who hails from Merano close to the Austrian border.
"I tried to behave, there was no reason [not] to! It's empty this year – hopefully it comes up again next year, which means we are running for points if the swear box is full."
Another of the questions posed to Steiner by fans concerned the BanterSteiner account on Twitter, a spoof feed that plays on his perceived abrasiveness with at least one rude word thrown in for effect.
I have to admit it was my fault yesterday. I joked to Mick to go for the pole and that's exactly what he fucking did.#AbuDabhiGP 🇦🇪 #F1 pic.twitter.com/5iwdGYNdqI

— Günther Steiner 🤬 (@BanterSteiner) December 12, 2021
With over 85,000 followers, it has become hugely popular and also finds favour with the man himself – whom it is good to see takes no offence and is easily able to laugh at himself.
"I'm aware of it and I quite like them," said Steiner of the jokes and memes. "I think the guy is better than me! He has a good sense of humour and some of them are hilarious, in my opinion.
"As long as there is no people offended or anyone offended personally, I'm perfectly fine with it.
"If they make me look a little bit ridiculous, I've no issue with it as well."
Haas suffer uninspired Abu Dhabi GP
Mick Schumacher was the only runner for Haas, with Nikita Mazepin out due to a positive Covid test.