Steiner sees 'promising' signs as Haas upgrades hit the track
Haas boss Guenther Steiner says there is still work to do with the upgrades introduced in Hungary, but the signs are promising.
Having held off on introducing any new parts for the VF-22, making them the final team not to upgrade their 2022 challenger, Haas finally brought a package of updates to the Hungarian Grand Prix.
Only Kevin Magnussen's Haas sported the upgrades, but despite the Danish racer ending FP2 all the way down in P16, Steiner is happy with the potential of the upgrades.
Now though, as well as working to understand the upgrades better, Steiner says that Haas also still need to decide on a direction to follow with the balance of Magnussen's car.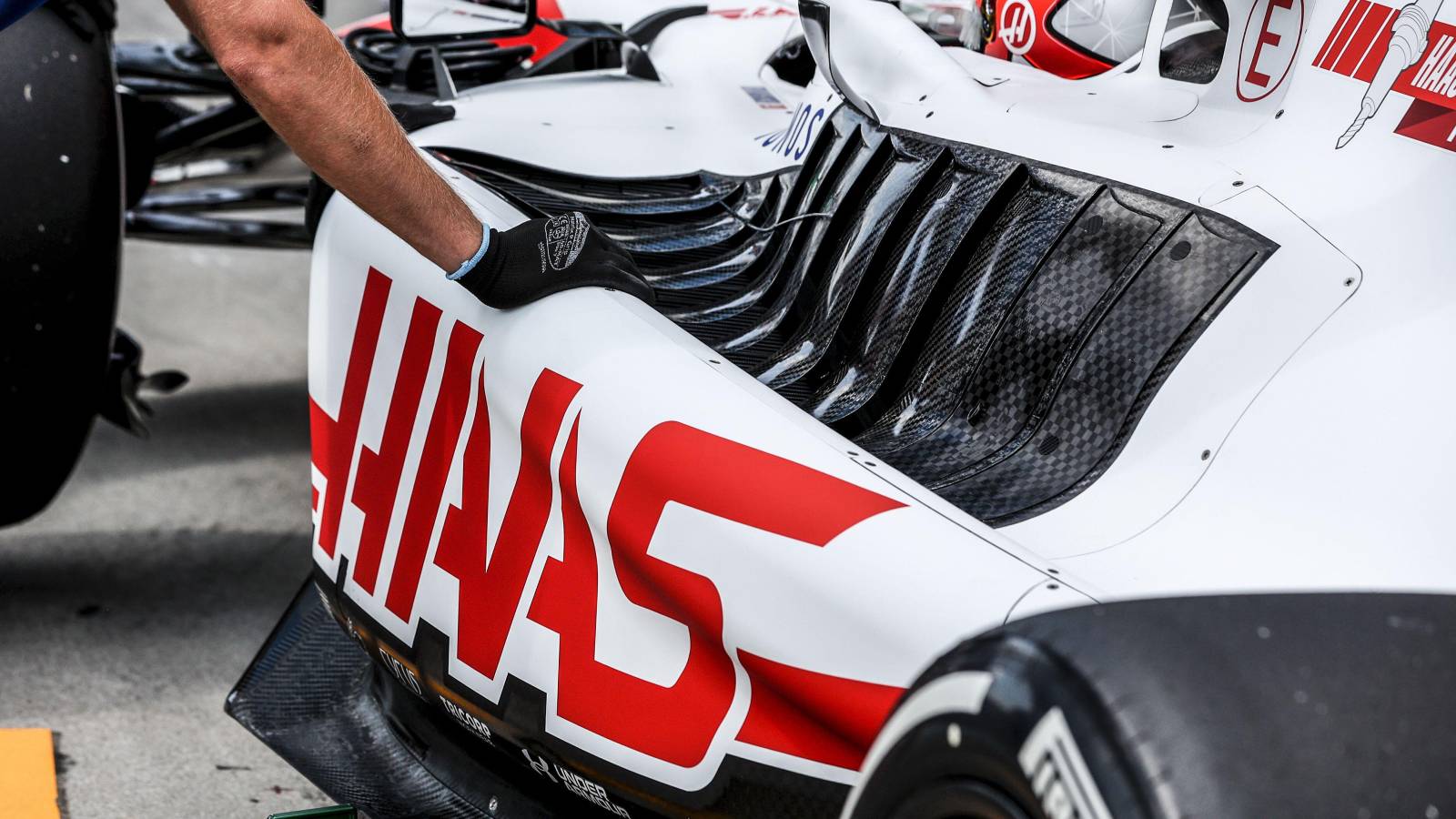 "It wasn't a bad session for us today," said Steiner in Haas' Friday practice report.
"We're just trying to understand the upgrade package on Kevin's car and there is work to be done – but at the moment, it looks promising. We need to work a little bit more on the balance, we haven't really figured out where to go with it."
Mick Schumacher, driving the original VF-22, was P17 in Friday's second practice session, Steiner revealing that an issue with the front wing had meant that Schumacher was suffering with a loss of downforce.
"Mick had an issue with his front wing in FP2 so it didn't give the downforce it should've," Steiner revealed, "so we need to look into that, but all in all it was not a bad session.
"Tomorrow obviously looks like it's going to be completely different circumstances because of the rain, so we'll go away as we have a lot of data to look at, but at the moment it looks okay."
Magnussen was happy to report that no nasty surprised cropped up with the upgrades, so with time will now seek to get the maximum out of them.
"It felt quite smooth really. We had no issues with it and the feeling in the car was pretty good," he said. "It was basically more or less what we expected, so I'm happy with that.
"There's going to be more work to do to extract more out of it and that's going to come in time and so far, it's been going well.
"We hope to move further up the grid tomorrow and it looks like it's going to be wet, so that's going to be a curveball."
Schumacher admitted that he is still trying to get used to driving the Hungaroring in these new generation Formula 1 cars, which he says make the track more bumpy.
He hopes though for a "decent" showing in qualifying, since he feels that the wet weather, forecasted to return for Saturday in Hungary, has served Haas well in earlier rounds.
"It was quite tricky," said Schumacher. "It's just a matter of getting used to this track with these new cars – it's a lot more mechanical, a lot bumpier.
"We're figuring out where the bumps are at the moment, and also trying to adapt the car set-up to what we need here.
"We still need to work a bit on high and low-fuel but our main focus at the moment is high. Usually in the wet our car has been quite strong so let's hope for the best tomorrow. If we have everything in the right spot, we should be decent."
Looking ahead to the Hungarian Grand Prix
The Hungarian Grand Prix is the final race before Formula 1's summer break.