'The other top three teams are not looking at Lewis Hamilton'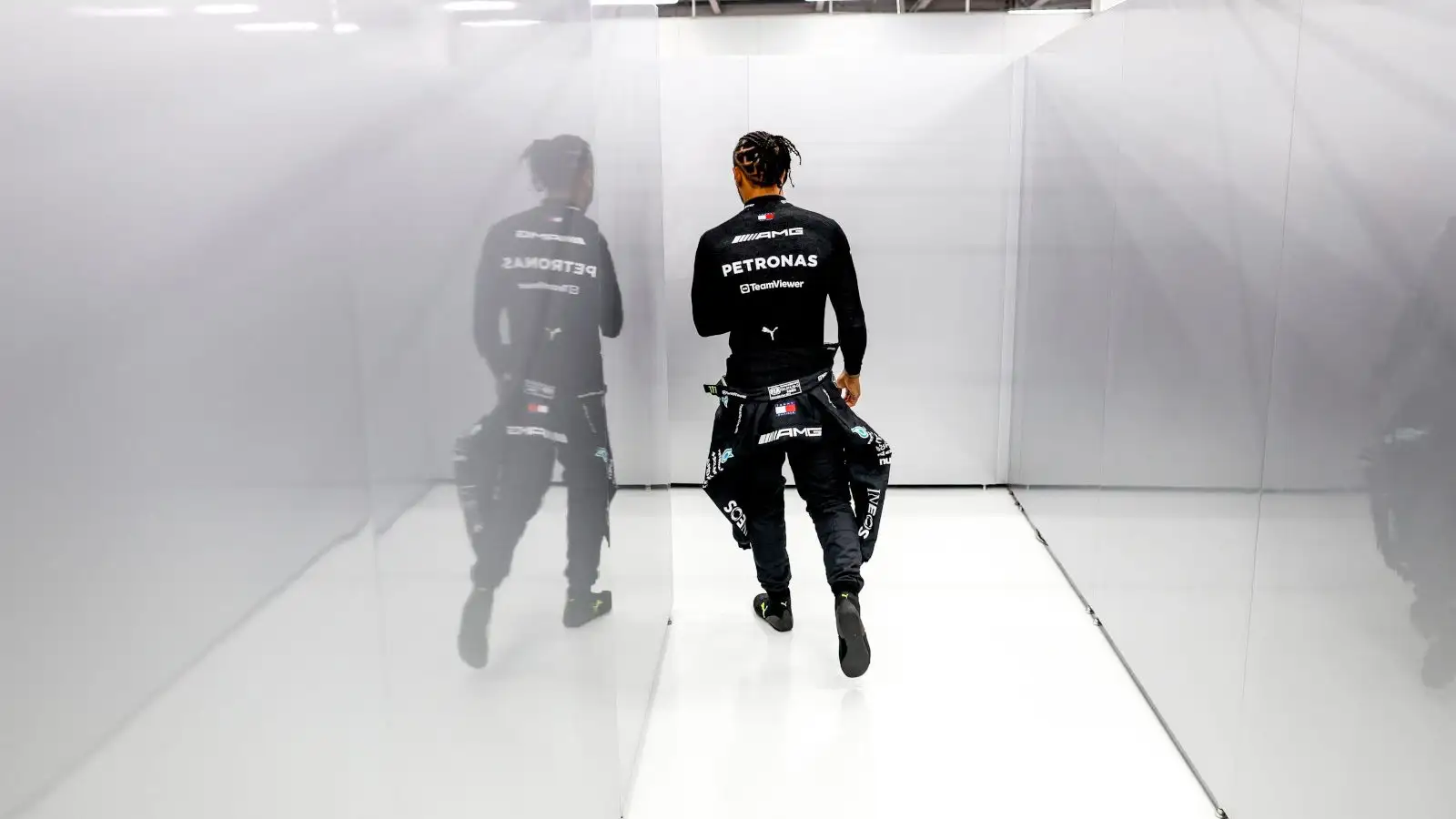 As Formula 1 moves on from the Lewis Hamilton/Mercedes era, Guenther Steiner has asked what is next for the Briton given the "people which have the other top three cars are not looking at Lewis."
Last season Mercedes' last hold on championship titles came to an end with a crushing defeat to Red Bull in the Constructors' Championship, 17 wins to one, and 759 points to 515.
As a result this year, Mercedes lined up on the grid for the first time in almost a decade not holding either of the championship titles, the Brackley and Brixworth squad having gone on a seven-year rampage from 2014 to 2020 before losing the World title to Max Verstappen and then the Constructors' a year later.
It was, says Steiner, the way the pendulum swings.
"Your team cannot always just win," he told the Daily Mail. "It's human. It's a competition. Formula One is not Formula Mercedes! Mercedes had eight good years and nothing is forever, as we all know.
"Being surprised or not accepting that you go backwards is something I find very strange.
"You need to regroup and try again. But you cannot expect or demand to be [the best]… because we won it eight times now we are going to win it nine times. No.
"And the same for Lewis. You spent eight years in the best or one of the best cars and you won championships. You cannot always win, and also you lost the championship once to your team-mate as well in that time. Never forget that one. Your team cannot always win."
But with Mercedes not winning, and looking hard-pressed at this moment to even reach the top step of the podium this season, there have been rumours about Hamilton's future and whether he'll continue with the Brackley squad next season.
Although Toto Wolff had talked about wrapping up a contract for 2024 over the winter, that was not forthcoming with both parties now saying they're in no hurry to confirm Hamilton's place on the grid.
PlanetF1.com recommends
Lewis Hamilton surpasses Max Verstappen streak in latest unwanted F1 record
'The open secret' about Lewis Hamilton's potential Mercedes replacement
'Fed up whiner' Lewis Hamilton 'not the same driver' any more
Steiner, though, wonders where he could go if he leaves Mercedes as he can't see him joining Red Bull even though that would be incredible for F1 fans.
"Where could he go? Honestly, I don't know," said the Haas team boss.
"Red Bull have put everything on Max. Max is their man. Why would they now change Max for Lewis?
But while he reckons it would be "entertaining" to watch Hamilton and Verstappen race one another in equal machinery, the team boss acknowledges Red Bull team boss Christian Horner wouldn't want that.
"When you are the principal or when you're running a team, you don't want to entertain you guys," he added. "You want to entertain yourself of being World Champion.
"I'm not doubting Lewis' capability but I just say, I don't see it because the people which have the other top three cars are not looking at Lewis."
As for the slim prospect of Hamilton heading to Haas, the Italia replied with a laugh: 'I'm very happy with Nico and Kevin."