Guenther Steiner: Mick Schumacher still on the table for 2023 Haas drive
As rumours swirl about the future of Mick Schumacher in F1, Guenther Steiner has said the German driver is still a possibility to continue at Haas.
Mick Schumacher's contract with Haas expires at the conclusion of the 2022 season, with the German driver's future in doubt as the American team have dragged their heels about re-signing him for next season.
While Kevin Magnussen is on a multi-year deal with Haas, the identity of his 2023 teammate is yet to be confirmed.
With tensions in the Haas camp early in the season as Schumacher failed to capitalise on the potential of the car while Magnussen brought home several points finishes, Schumacher's position in the team seemed to become shaky.
Mick Schumacher raises his game to become '23 contender
However, Schumacher's competitiveness in the middle part of the season has seen the German take a clear step forward – he scored his first points with eighth place at Silverstone, following it up with sixth place in Austria.
Haas have been off the boil for the last four race weekends but Schumacher hauled his Haas to eighth place in qualifying at Zandvoort before pit-stop problems in the race shuffled him down the order.
Schumacher's form compared to Magnussen's may yet grant him a stay of execution at Haas, with team boss Guenther Steiner confirming he remains a candidate for next season. Schumacher faces possible competition from the likes of former Alfa Romeo racer Antonio Giovinazzi, as well as ousted McLaren driver Daniel Ricciardo – the Australian recently becoming available on the driver market.
"We are waiting, we are looking at everything and talking with Mr [Gene] Haas quite a lot about it," Steiner told media in Zandvoort.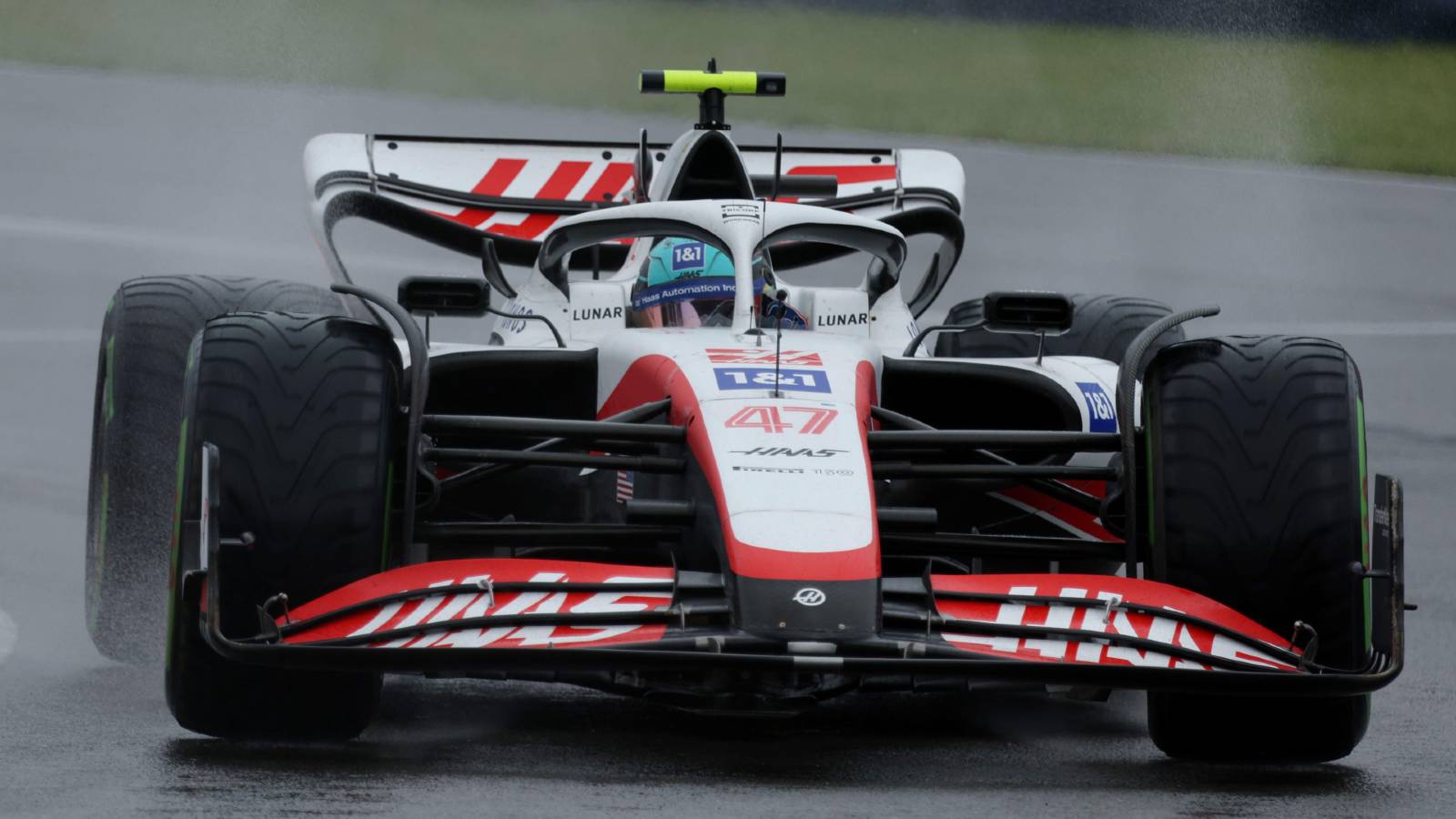 "But we haven't made a decision. I will not give you a date when the decision is made because that will be your next question. We will give ourselves time.
"What we want to make sure of is that we don't make a quick decision and then regret it next year. We want to take the time we have available to try to get the best decision. If it's right or not we will find out only next year, but at least we prepare ourselves to make the best decision. So no decision has been taken.
"A lot of people have talked to us. Mick as well is still in the running because that will be the next question. So in the end, we just go through the motions and we want to wait a few more races. Also, how Mick is doing? Mick did a very good job in Canada, Austria and Silverstone and since then the car was not at par. As I said, we are in no hurry to do anything at the moment."
What improvements have Haas seen from Schumacher since F1 debut?
With Schumacher in his second year with Haas, Steiner was asked about the 2020 Formula 2 champion's rate of development as a driver over the course of those two seasons.
"I said it before, he has done some very good races," he said.
"The races were very good. I think he impressed everybody. But we need consistency as well and we need to see also how we can take the team forward. We don't want to stay with the status quo. We want to take it forward. That's the aim, that's what we need to do."
Asked directly why Haas have not committed to Schumacher for 2023 yet, Steiner said it is a case of evaluating what is the best option for the team.
"Because we want to wait to see if that's the best decision, for the team to re-sign Mick," he replied.
"As I said before, he's in the same position as all the other drivers on the market. We just want to try to make the best decision for the team's future.
"We don't know yet what you're looking for and this takes time. If we would know what you're looking for, we would have made the decision."