Steiner accuses media of 'dividing' Haas against Mick
Guenther Steiner has blamed the media for "dividing" the Haas camp, adamant he is "trying to keep the pressure off" Mick Schumacher rather than increase it.
After Schumacher had suffered his second $1m crash of this season in Monaco, Steiner said the words "not very satisfactory" and that Haas would have to "see how we move forward from here".
The Italian added to Motorsport.com it is "just not possible to continue like this – he's also crashing into a wall at some stage. It's also not healthy.
"Obviously he wants to score points and if you crash into the wall, you don't score points."
All of these comments were taken as warnings for Schumacher, who is out of contract at the end of this season.
While the 23-year-old has yet to score a single point in Formula 1, up to sixth on the list of most starts without a World Championship point, his 2022 team-mate Kevin Magnussen has already bagged 15 in his comeback season.
Schumacher's crashes, coupled with his lack of points and also his uncle Ralf Schumacher's criticism of Steiner's management style, has the media wondering if this relationship has run its course.
Steiner says that is entirely the media's doing.
"The camp is being divided," he told Sky Germany. "The division of the team from the outside is not good for Mick. There is a lot of unrest from the outside."
He added: "I'm trying to keep the pressure off Mick."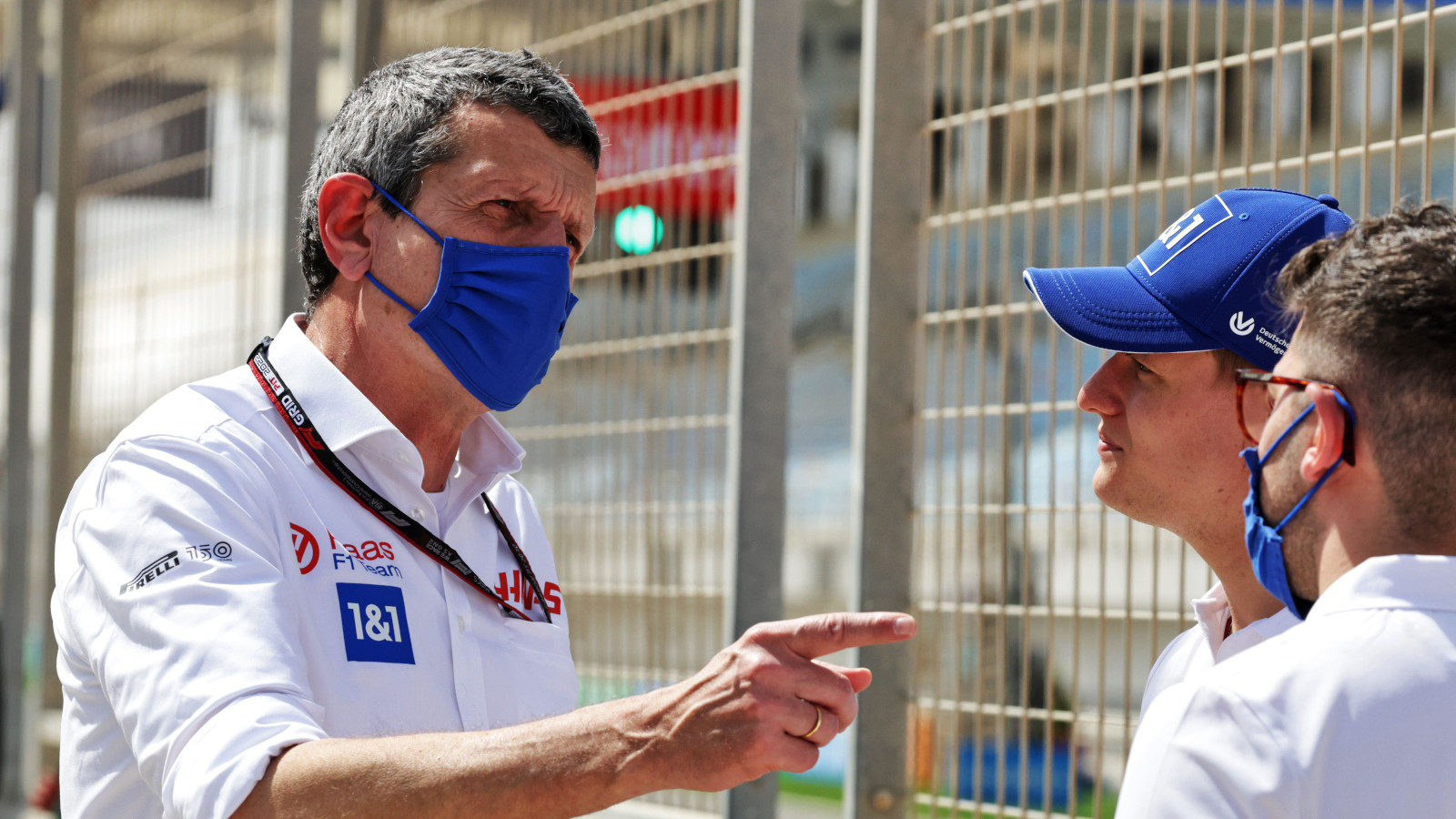 The Italian insisted what he and Haas want more than anything is for Schumacher to not only get off the mark, but to be a successful driver.
"It's almost chalked up to us that we are to blame for everything. I don't think we are," he said.
"We want Mick to be successful. We are a team. I need Mick, Mick needs us. Together we can be strong."
He added: "If we don't work together, we can't do it. We need success. We have to see that we get points."
Ralf Schumacher recently criticised Steiner's management style.
While earlier in the season he said Steiner's personality is best suited to the likes of Magnussen, after Monaco he told F1-Insider.com: "Steiner's style makes it difficult for the drivers.
"He has an extremely authoritarian leadership style that I remember from my active Formula 1 days. But today it is no longer up to date."
He added: "Both made mistakes, both Mick and the team. Except the mistakes were not publicly mentioned by the team."
Steiner has no intention of changing who he is or how he does with his drivers.
"I am who I am and you won't change me either. Stronger guys are needed," says the Haas team boss.