Guenther Steiner reacts to Mick Schumacher's move to Mercedes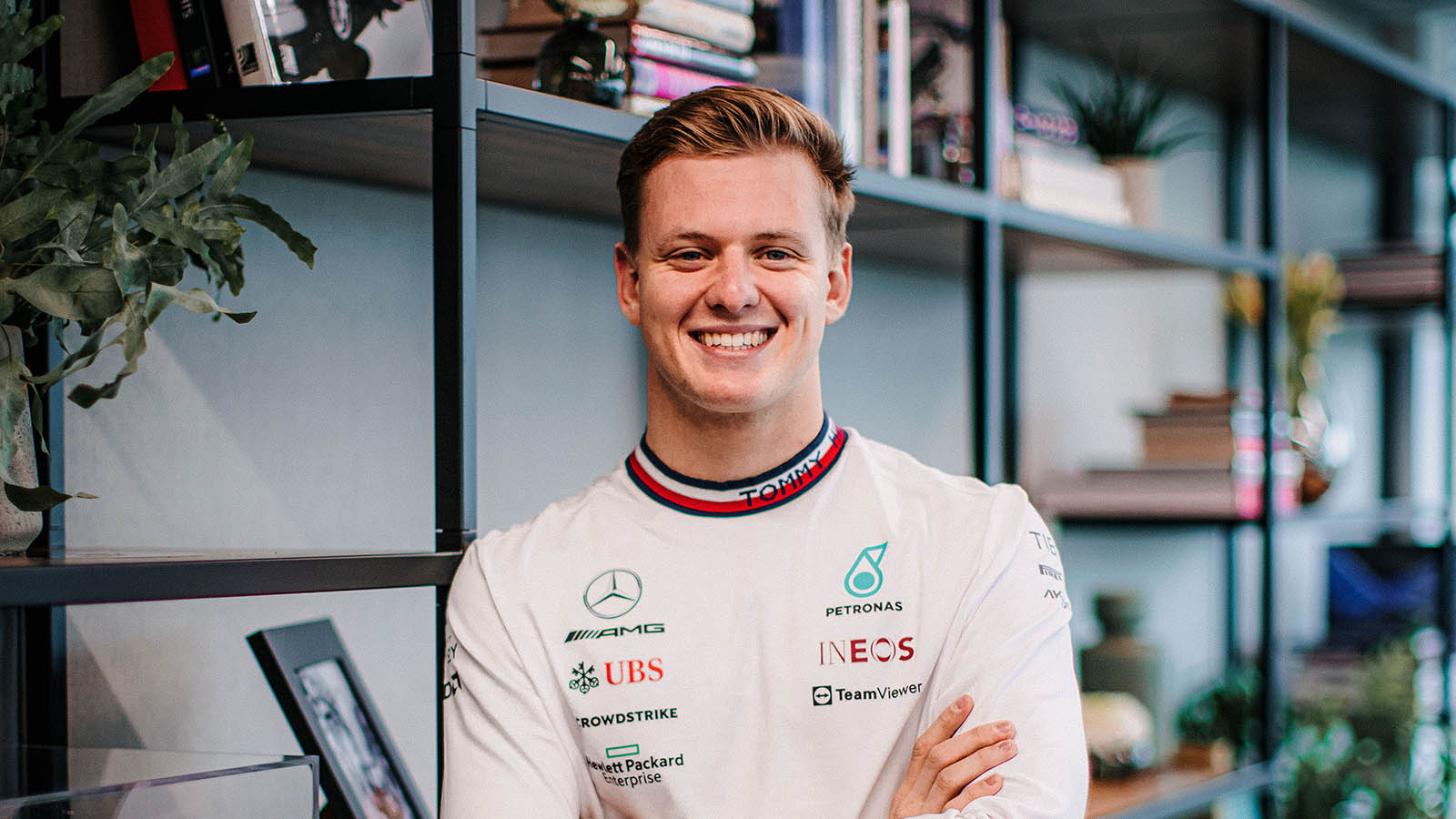 Haas team principal Guenther Steiner believes Mick Schumacher is in a "good position" to challenge for a full-time drive somewhere in 2024 with his new Mercedes role.
Steiner opted not to keep Schumacher at Haas for a third season in 2023, after a couple of high-speed, high-cost crashes put his future under the microscope early in 2022.
While his results did improve relative to more experienced team-mate Kevin Magnussen as the season progressed, Steiner and Haas opted to sign the experience of Nico Hulkenberg for 2023, leaving former Formula 2 champion Schumacher without a race drive.
Mercedes team principal Toto Wolff has since taken the young German under the team's wing for the year ahead in a reserve role, and given how Nyck de Vries was able to make his debut with a Mercedes customer and earn a full-time drive as a result last season, Steiner used the Dutchman's example as one which could help Schumacher moving forward.
"I think he is in a good position with Mercedes. Mercedes has many sibling teams," Steiner told RTL, as per Speedweek.
"[De Vries] jumped in at Williams and got a regular cockpit at AlphaTauri through this route.
"[Schumacher is] in a good position. I hope for no driver's sake that he can't drive. But if there is a possibility, Mick can sit in and drive.
"Sometimes one step back is two steps forward. He's put himself in a good position with a team where he has the best chance for a regular cockpit in the future."
PlanetF1.com recommends
The five most entertaining drivers on the F1 2023 grid
Where are they now? The F1 2008 grid for Lewis Hamilton's dramatic first title
F1 2023 predictions: Which driver will win each team-mate battle in 2023?
Despite the late decision to not renew Schumacher's contract with Haas for the year ahead, the team principal said his relationship with him is still amicable – and it is simply a part of Formula 1.
"That just happens in life. You break up often and that's why it doesn't mean that you break up in a fight," Steiner said.
"In the end, we both played with open cards and that's why I believe we still talk to each other and greet each other."
Mick Schumacher still has eyes firmly set on Formula 1
Schumacher has been open in his ambition to get back onto the grid as soon as possible, and Steiner's use of De Vries' example is a valid one, and Esteban Ocon's name can also be thrown into the mix in the same breath after he moved to Renault following a year on the sidelines as Mercedes' reserve in 2019.
Despite Hulkenberg coming back to the grid after a three-year absence (full-time, anyway), it is an extremely rare occurrence for such a thing to happen – so the sooner Schumacher is able to get himself back in the field, the better.
He has done the right thing by taking a reserve seat with a top team and keeping his name in the mix, and with the way opinion was split on whether or not he should have been replaced at all at Haas, that could play into his favour when 'silly season' starts all over again this time around.