Guenther Steiner explains issue causing Mick Schumacher's costly slow stop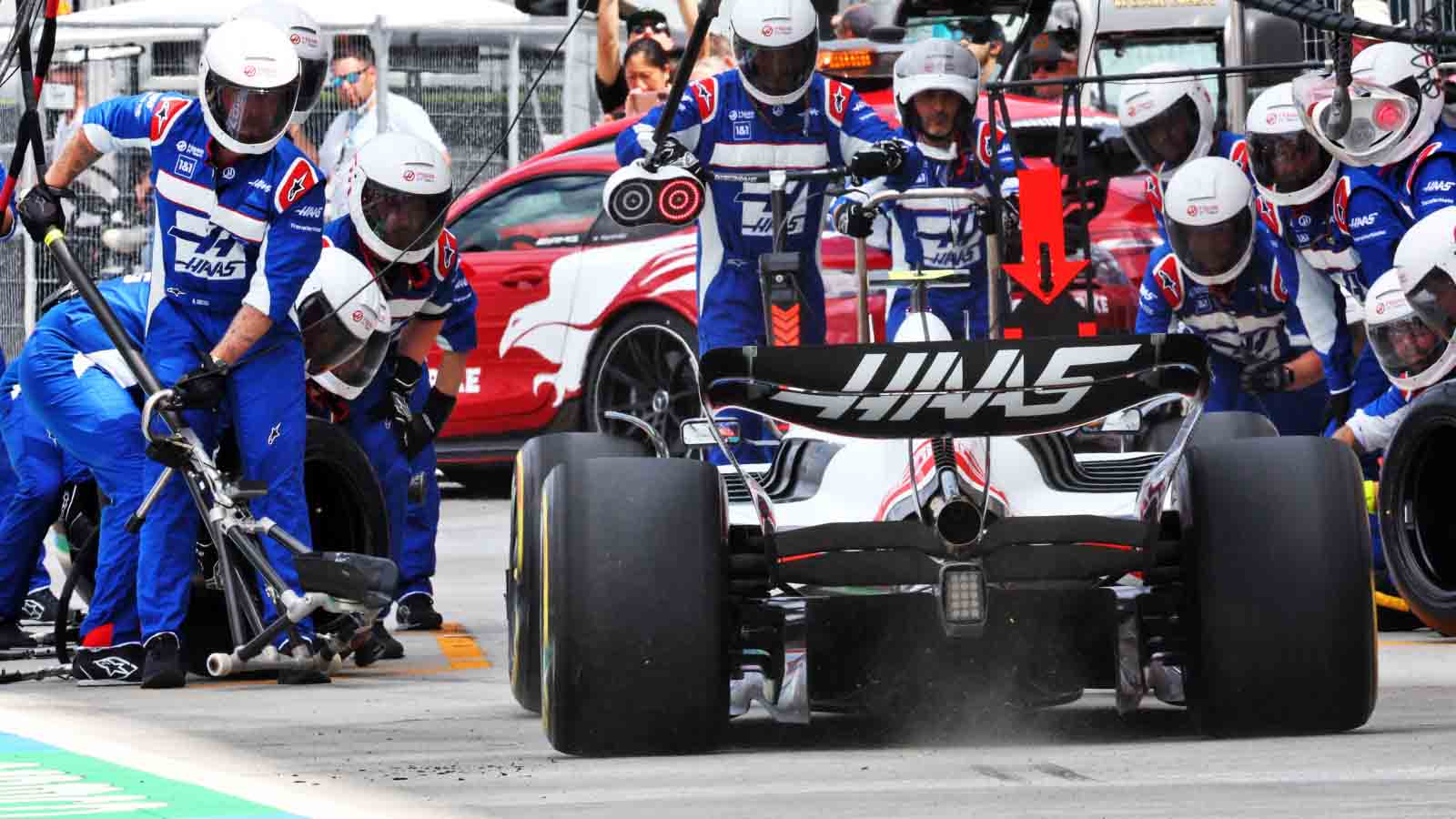 Slow pit stops for Mick Schumacher at Zandvoort cost him a likely points finish, but it was a freak moment that caused it, according to Guenther Steiner.
Schumacher had qualified eighth for the race – his best ever grid slot in dry running – and had been running well in the early stages before his first stop.
He ended up being marooned in his pit box for 10 seconds after Steiner revealed a stuck front jack caused the stoppage, a moment he said the team has not faced since Haas entered the sport.
This dropped the young German down to 18th on the road at that point and, while he recovered a few places, a P13 finish will have been a frustrating one for him when points could well have been on the cards, at a time where he is battling for his Formula 1 future.
But despite the mishap, the Haas team principal is hoping to get back on track this weekend.
"The pit stop was one of those things, the front jack got stuck when the car was up which has never happened in seven years, and the one time it happens, it happens during a race," Steiner said.
"We're doing around 50 to 100 practice pit stops over a race weekend and it gets stuck on race day. It's unfortunate but we always keep on pushing whatever happens and that is what we'll continue to do."
Where Mercedes have suffered performance fluctuations between high and low downforce circuits, Haas have suffered the same issues – particularly where top speed is the priority.
With Monza being the fastest circuit on the Formula 1 calendar, then, the team boss is not expecting miracles to take place when the VF-22 cannot compete in the same way as it has elsewhere.
"We know that Monza will not be a strong point for us. All the high-speed, low downforce race tracks don't suit our car," Steiner said.
"This year we're not in a position to fight on these race tracks but the team in Italy is working hard on some solutions for next year and I'm sure we'll get them, so next year we'll be in a better place.
"We use these races to gain experience and collect data for the development of next year so we're in a much better place hopefully than this year.
"We always try to do our best, you never know, there could be rain there. You always need to be 100 percent, you never say this will be a bad race.
"If we know that it will be challenging, we are working harder."