Guenther Steiner goes through the 'next question' list over Haas' 2023 line-up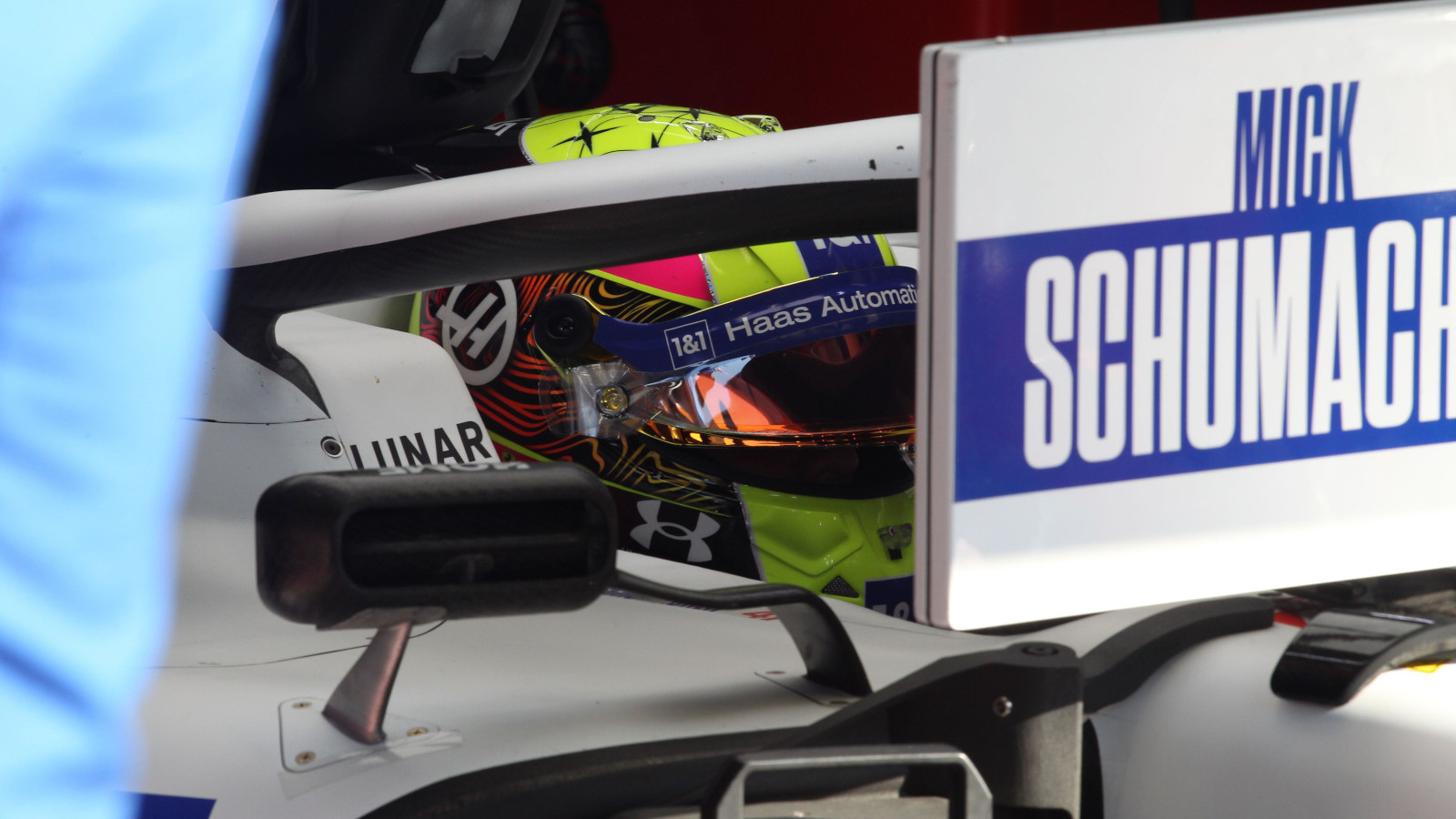 Guenther Steiner has nothing new to say about Haas' 2023 line-up, nor does he have a deadline for said news, and yes Mick Schumacher is still a candidate.
Haas have one half of their 2023 driver line-up sorted, Kevin Magnussen having signed a multi-year deal when he returned at the start of this season, but his team-mate is still undecided.
Schumacher is out of contract at the end of this season and compliments from his team boss are as rare as his points-scoring finishes, just two in 37 starts.
While Steiner was said to be speaking with him about a new deal back in July, those talks stalled when Sebastian Vettel threw the driver open wide when he announced his retirement.

That saw Schumacher linked to his Aston Martin seat, but those rumours ended quickly with the team signing Fernando Alonso.
Schumacher has since been linked to Alonso's Alpine seat with Esteban Ocon in favour of his good friend joining him.
However, the latest speculation has Pierre Gasly in that seat with Nyck de Vries taking the Frenchman's AlphaTauri seat. That leaves Williams, or his current team Haas.
Steiner has yet to decide.
"The latest is the same as the latest was last week and two weeks ago," he said. "There is no news.
"We are waiting, we are looking at everything and talking with Mr Haas quite a lot about it. But we have not made a decision.
"I will not give you a date when the decision is made, because that will be your next question. We will give ourselves time.
"What we want to make sure of is that we don't make a quick decision and then regret it next year, you know.
"We want to take the time we have available to try to get the best decision, if it is right or not we will find out only next year, but at least we prepare ourselves to make the best decision.
"So, no decision has been taken. A lot of people have talked to us."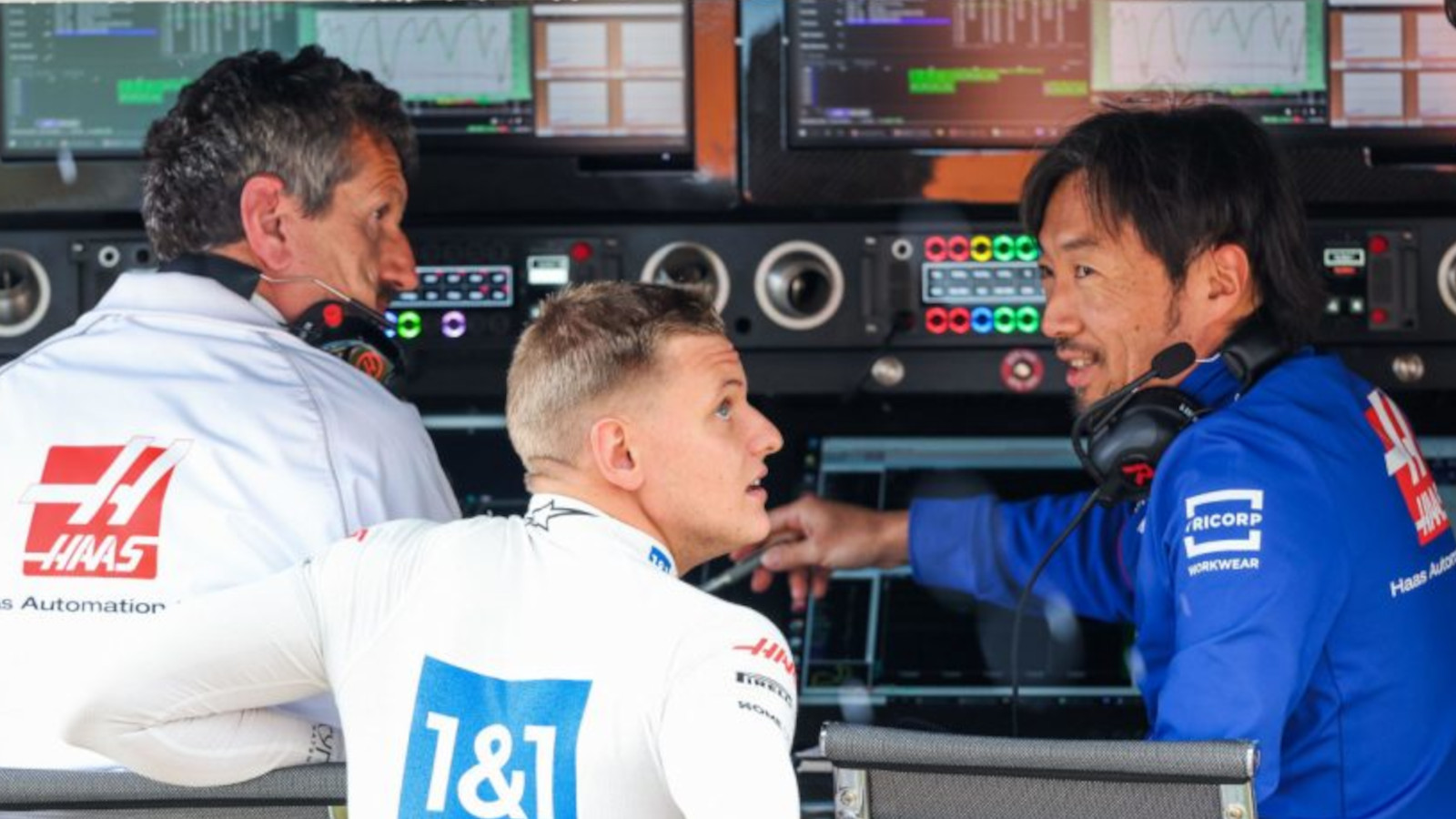 Wait and see if Schumacher is the 'best decision' for Haas
As for the next part on the question list, Steiner continued: "Mick as well is still in the running, because that will be the next question.
"So, in the end, we just go through the motions and we want to wait a few more races. Also, how Mick is doing. As I said, we are in no hurry to do anything at the moment."
Pressed as to why, with drivers jumping all over the place at least when it comes to F1's rumour mill, Haas haven't already retained Schumacher, Steiner said: "Because we want to wait to see if that is the best decision for the team to re-sign Mick.
"As I said before, he's in the same position as all the other drivers that are on the market. We just want to try to make the best decision for the team's future."
Schumacher's Ferrari future also yet to be decided
Although it has been reported Schumacher will part ways with Ferrari's driver academy at the end of this season, Mattia Binotto says no decision has been made.
According to reports Schumacher's deal with the Scuderia, which began in 2019, will come to a natural end after this season with the German not open to renewing it as he wants to be free to sign with a non-Ferrari team if it comes to that.
Binotto says he'll be speaking with the driver in the coming weeks.
"With Mick, as we said at the start of the season, it's important for Mick this season to improve," said the Ferrari team boss.
"We will in a few races sit down with him, make a balance of the season, and we'll do that as well together with Haas and decide for his best future."
Read more: Why it is too soon for Formula 1 to give up on Mick Schumacher